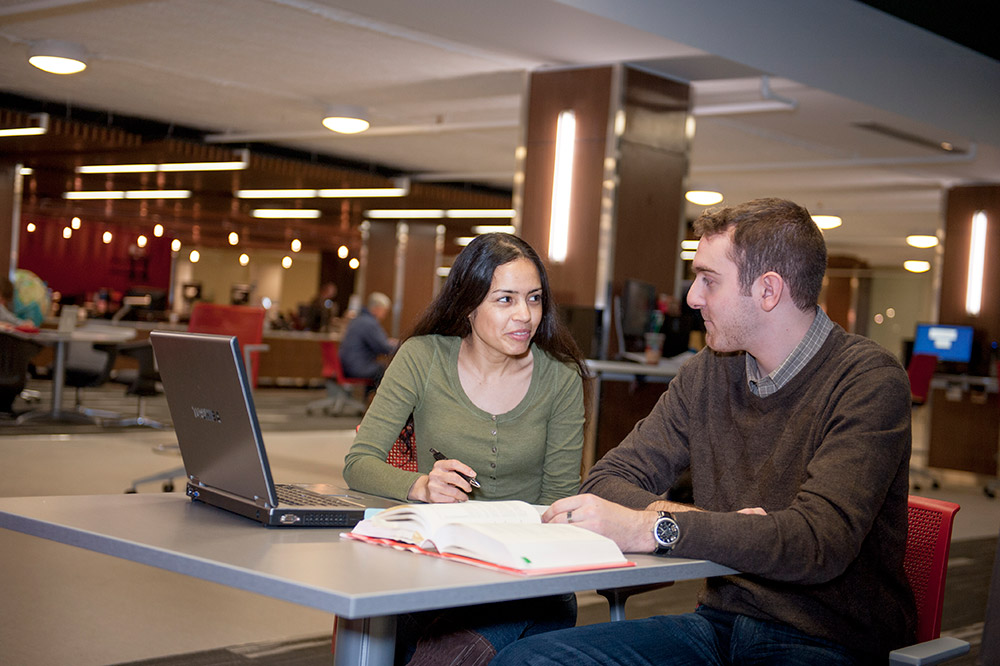 Introducing UM Learn
May 5, 2015 —
The University of Manitoba's online learning management system, Desire2Learn, has been refreshed with a new name and look.
"UM Learn" made its debut on May 4, retaining the intuitive user interface of D2L while enhancing its teaching and learning tools. This change reflects and celebrates the commitment that the U of M has made in teaching and learning.
The University offers a leading learning management system as part of its commitment to blended learning and flexibility in course delivery modes, says Mark Torchia, director of the centre for the advancement of teaching and learning.
"In the past, we've used the software's own name (D2L), but if we had to move to another system or if the software itself rebranded, we had to make this change as well. This was often confusing for the faculty and students who used the software and created extra work to update references to the name," explains Torchia. "By applying our own name, look and feel, we ensure continuity in the user's experience."
Starting May 4, students, faculty and instructors can now access this resource at umlearn.ca. Several important enhancements have been made to the content management tool, the handling and delivery of multimedia (video and audio) content and the provisioning of regular software updates. In addition, recent integrations like eportfolios and insights will continue to position the U of M as a leader in higher education.
"We want to make this update as easy and painless as possible, and have plans in place to ensure minimal disruption in service. Our users can rest assured that we anticipate a very smooth update," says Torchia. The centre for the advancement of teaching and learning is offering UM Learn workshops and drop-in sessions for faculty, as well as online support and video tutorials for students to ease the transition.
"The online learning management system is a fabulous tool that we'd like to see more instructors using," adds Torchia.