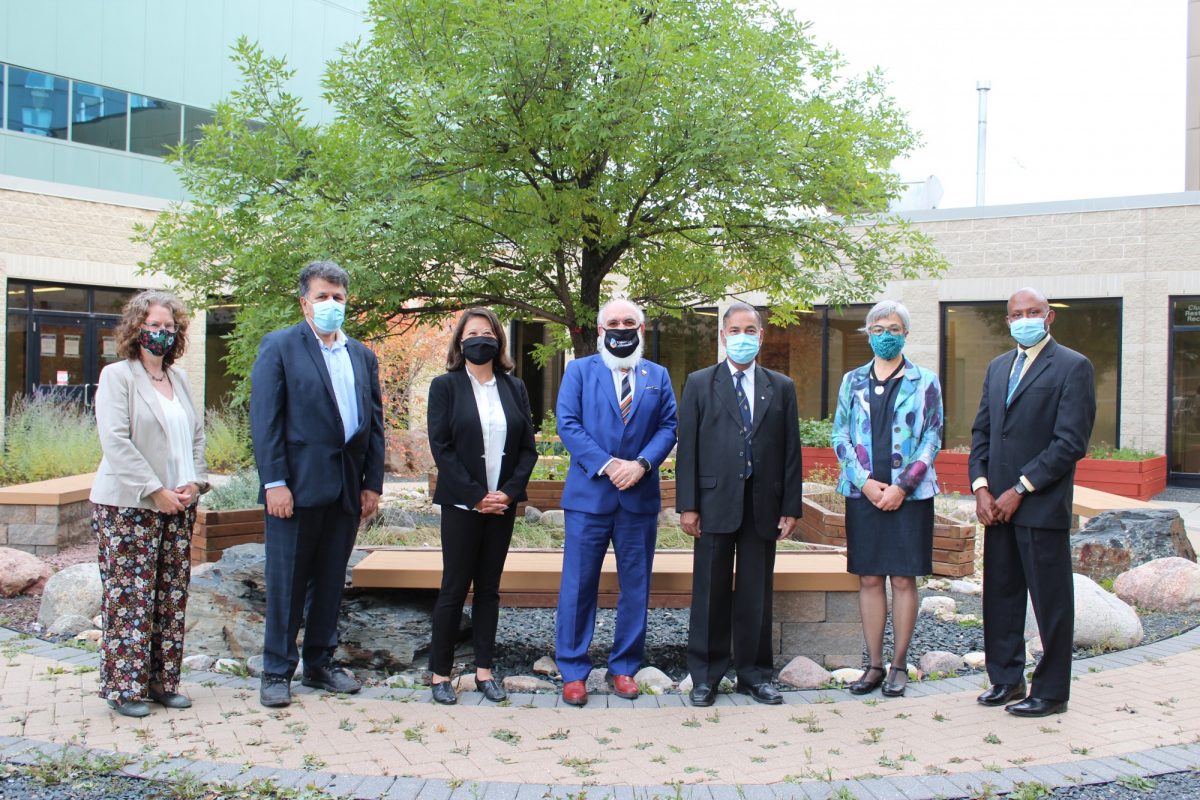 Honouring alumna Dr. Forough Khadem
Scholarship to support female international students
October 7, 2020 —
On Jan 8, 2020 Ukraine International Airlines flight PS752 crashed near Tehran. Among the 176 passengers and crew that tragically perished was University of Manitoba alumna Dr. Forough Khadem.
After the news of her death, an endowed scholarship was established in her name to support international female graduate students working in the bio-medical sciences who demonstrate leadership and a desire to have an impact on the world through science.
Her fiancé Kourosh Doustshenas and Khadem's family have donated $100,000 to honour her memory and celebrate her passion for science and mentorship.
"After the initial shock of losing her, so suddenly, I was determined to keep her legacy alive," said Doustshenas. "It's a terrible loss but we have to make something good out of it, to remember her. That's the motivation for us – to create something in Forough's honour and help others like she would have done."
Khadem graduated with a PhD in immunology in 2016, and was a promising scientist who made an important discovery about a deadly parasitic disease called leishmaniasis. Those close to her were drawn to her passion for helping and nurturing others.
After graduating, she worked for Mitacs, a not-for-profit organization that connects university-led research to industry.
"When she worked for Mitacs, she was always committed to helping students find placements within industry," said DigvirJayas, Vice-President (Research). "She had very good connections with university researchers as well as industry. She did that naturally – helping students in all fields of research, not only just the health area, but in science and engineering, as well as in the social sciences and humanities."
Khadem was recruited to pursue her PhD at UM by Dr. Jude Uzonna, Professor and Associate Dean (Research) in the Max Rady College of Medicine.
"Forough was my PhD student, and not only that, she was a friend," said Uzonna. "Forough was, to me a gift to humanity. How infectious and optimistic she was, was something that I hold dearly. Her commitment to mentorship of young women in science was inspirational."
Supporting female international students in her name is a natural fit. When Khadem first came to Canada to study at UM she opened up to Uzonna that she struggled financially at the beginning of her studies. The scholarships will ease that burden for future students.
"There are a lot of awards, but international students are ineligible for many of them, and to promote international students and to promote a female international student in the sciences can't be more timely," said Louise Simard, Acting Dean of the Faculty of Graduate Studies. "I think that Forough is smiling down on us today, knowing that this is happening in her honour."
—
To date, these scholarship fund – with the $100,000 donation from Khadem's fiancé and family– has raised $192,672. Their $200,000 goal is very close and they're looking to close in on it. If you would like to help them get there, you can donate here.