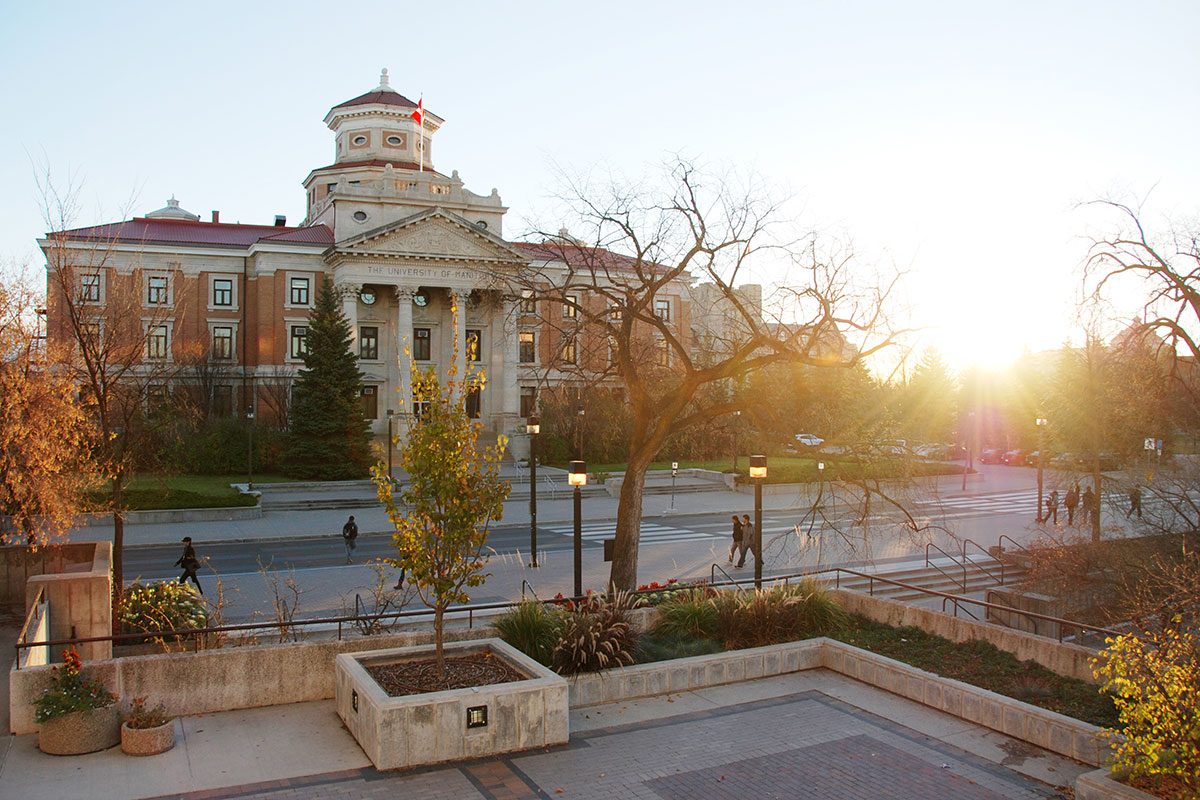 Homecoming reminds us we are part of something greater
Message from Dr. Michael Benarroch, President and Vice-Chancellor
September 17, 2021 —
From Sept. 22 through Sept. 25, the University of Manitoba is hosting Homecoming 2021, a time for our alumni and university community to come together in celebration of being a part of something greater.
This will be my first Homecoming since becoming president in July 2020, and I am incredibly proud of the slate of events that have been developed to highlight the talents of not just alumni, but also our students, researchers, faculty and staff who make our university community so rich.
There's something for everyone at Homecoming 2021, although the celebrations and events look a bit different this year in the interest of health and safety.
University-wide events include Indigenous Homecoming, our traditional Homecoming Concert, and a fun Trivia Night to test your knowledge and memories. Even if you are not a UM alum, you are more than welcome to participate in these meaningful celebrations.
I am sincerely looking forward to hosting an in-depth discussion on how the world is moving from pandemic to endemic. Joining me for this discussion are incredible alumni and thought leaders:
Dr. Marcia Anderson [MD/02], Vice Dean, Indigenous Health, Rady Faculty of Health Sciences, and Manitoba's public health lead for the First Nations pandemic response co-ordination team;
Dodie Jordaan [BA/09], Executive Director of Ka Ni Kanichihik and Board Chair at Ma Mawi Wi Chi Itata Centre;
Dr. Joss Reimer [MD/08, MPH/13], Medical Lead for Manitoba's Vaccine Implementation Task Force & Medical Director, Population and Public Health, Winnipeg Regional Health Authority; and
Dr. Jo Ann Unger [MA/04, PhD/12], Clinical Psychologist and President, Manitoba Psychological Society.
Register to watch our discussion online. Attendees will be invited to submit questions and comments for the panelists live through the virtual event platform. To send your questions in advance, email alumni [at] umanitoba [dot] ca.
And finally – with vaccinated players, coaches and fans – we are thrilled to be able to host the Bisons home opener football game. On Sept. 25 at 2 p.m., our UM Bisons take on the Regina Rams in what will be a thrilling matchup between two Canadian university football powerhouses. I will be there for the opening coin toss and to cheer on the team with everyone in the stands. Tickets are free for alumni, students and staff and the first 250 people to arrive will receive a free hotdog and beverage. Gameday is hosted by Ace Burpee with an exciting half-time show, including a hip-hop battle, the Bomber Cheer and Dance teams, and feature performance by Winnipeg's hottest indie rock band, Deep Dark Cave. Come and show your UM pride!
And above all, stay safe and enjoy Homecoming 2021!
To view the full slate of events, and to register, please visit Homecoming 2021.