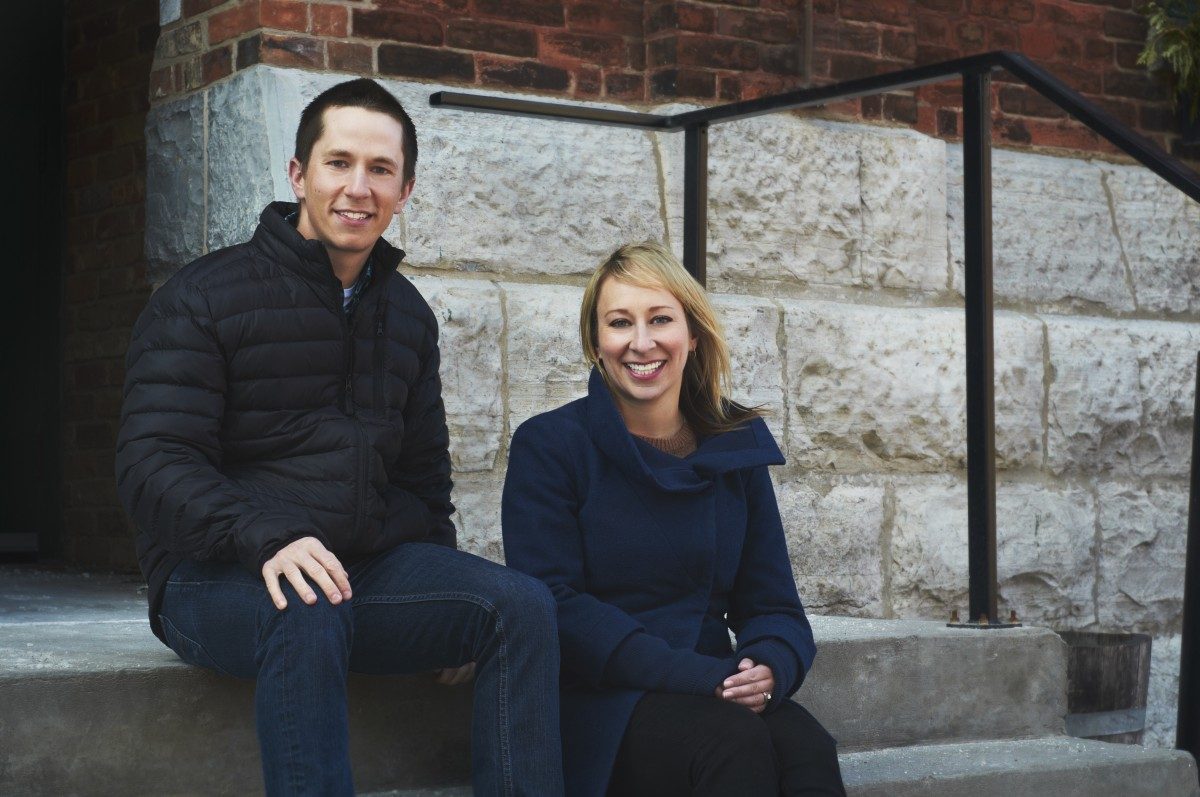 Homecoming Abroad: Math is hard, they can help
August 25, 2017 —
To celebrate Homecoming 2017, UM Today will be running the Homecoming Abroad series, featuring alumni and students across Canada and around the world who are proving that from here you can go anywhere.
You'd think that after growing up together, siblings Mike Arnold [BComm(Hons)/09] and Danielle Rombough [BComm(Hons)/06] would want to put a little distance between each other.
Instead, the duo decided to go into business together.
Both are grads of the U of M's Asper School of Business (Mike majored in Actuarial Mathematics, and Danielle in HR and Finance) and call math their "favourite subject." For this brother and sister team who loves working with numbers, launching Arnold Tutoring, a company located in Toronto that helps people of all ages with math, was a natural fit.
Their personalized tutoring has been so successful in Ontario, they've expanded their business to their hometown of Winnipeg.
We caught up with Mike and Danielle at their Toronto office.
What brought you to Toronto?
Danielle: I moved here when I got offered a job to work as a planner for Indigo Books.
Mike: I moved here to start Arnold Tutoring with Danielle and we are both still running the company that's focused on high school and university math tutoring.
What's the best part of living and working in Toronto?
Mike: Now that we are building our tutoring app, it has been great to be in the tech scene in Toronto with so many successful entrepreneurs, investors and mentors to learn from.
Danielle: From a personal standpoint, walking is a huge benefit. It sounds silly but how often do you walk 30 minutes in Winnipeg? I do that multiple times a day in Toronto without really thinking about it – good for clearing your mind, listening to podcasts and getting casual exercise.
What is your favourite memory from your time at U of M?
Danielle: We were both heavily involved in the Commerce Students' Association. Helping to plan, execute, and then attend so many great events that students from all over the U of M enjoyed was super rewarding.
Mike: Yes, some of our best friendships to this day were established because of our involvement with the CSA.
The U of M is celebrating its 140 anniversary. What do you hope the U of M accomplishes over the next 140 years?
Mike: I hope the U of M continues to establish itself as a top-tier university not only in Canada but around the world.
Danielle: U of M grads know how great the school is, now it's our job to brag about the school, its graduates, and their accomplishments so that the word spreads!
What does the U of M mean to you?
Danielle: A great campus in our home city filled with talented and respectful faculty, staff and students where you can learn anything.
Mike: Being graduates of the Asper School of Business has been a huge advantage as we've ventured out to start our own company. They not only provided us with fundamental business knowledge, but opportunities like the CSA and business competitions gave us the confidence to make the leap into entrepreneurship.
Not all alumni can come back to campus for Homecoming. How do you stay connected with the U of M?
Mike: We keep connected with the Asper School of Business through their marketing department and through the Toronto chapter of Asper Alumni Association, where I'm currently the Chair. Part of my role is to encourage other Asper alumni to keep in touch with and network with each other, but also, to keep in touch with the U of M and give back to the school by donating time, money, or mentorship.
Danielle: We also hire U of M students to work for our company in Winnipeg so that has been a nice way of staying in touch and giving back to students. The Asper School continues to be a resource for Arnold Tutoring by supporting our services with space, mentorship, recruitment and contacts.
With social media, it's never been easier to stay connected to the school and an alumni network. I think it's important for alumni to keep in touch and realize how fortunate we are to have graduated from such a fantastic and supportive school.
Homecoming 2017 is a chance to reconnect, reminisce, and celebrate. Join the U of M community at our Brown and Gold Brunch or meet up with fellow alumni at faculty, college, and reunion events all week long.