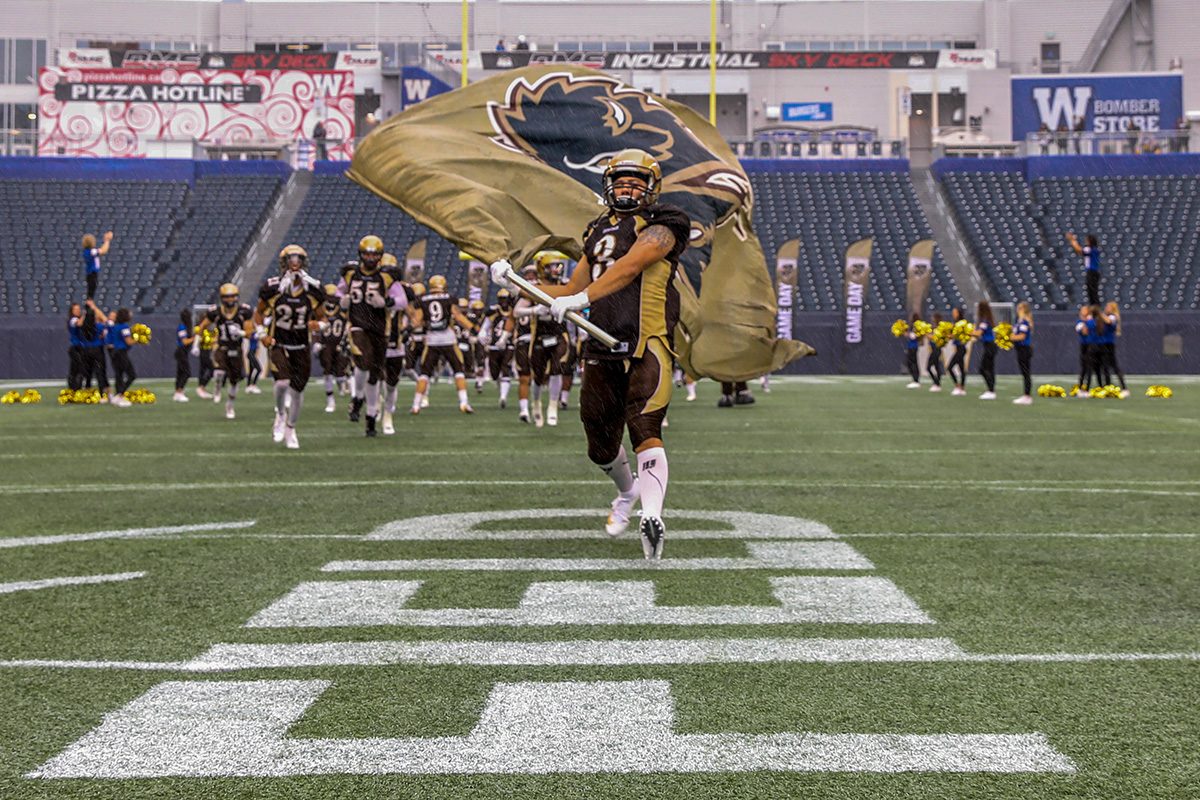 Homecoming 2022, celebrating our UM community, together again
UM's annual tradition is back with an exciting lineup of on-campus and virtual events September 21 - 24!
UM staff, students, faculty, alumni and friends, it's time to come together and show your Homecoming spirit! Register today for classic events like Indigenous Homecoming and the Homecoming concert and be ready to get loud at the Bisons football and women's soccer games. Tune in virtually to the launch of UM's new podcast series called "What's the big idea?" with President Michael Benarroch in conversation with leading astrophysicist and Nobel Laureate, Dr. James Peebles [BSc (Hons)/58, DSc/89] and get your tickets for the Distinguished Alumni Awards Celebration of Excellence gala where we will recognize five very inspiring UM alumni:
Dr. Arnold Naimark [BSc(Med)/57, MD/57, MSc/60] – Lifetime Achievement
Charlie Spiring [BComm(Hons)/80] – Professional Achievement
Dr. Peter McPherson [BSc(Hons)/86, MSc/88] – Academic Innovation
Pam Klein [MEd/83] – Community Service
Dr. Carly McLellan [BA/16, MD/20] – Outstanding Young Alumni
Additional highlights of this year's events include:
LinkedIn for Profile Building – Turn your profile into a recruiter magnet; Virtual: September 21, 2 p.m.
Learning for Life – Special Homecoming Edition – virtual and in-person: September 22, 1 p.m.
Distinguished Alumni Awards Celebration of Excellence Gala: September 22, 5:30 p.m.
In-Person Campus Tour: September 24, 10:30 a.m. Registration; 11 a.m. Departure
Bisons football game: September 24, 1 p.m. Tailgate; 2 pm. Kick-off
Bisons women's soccer game: September 24, 6:30 p.m.; Tailgate, 7:30 p.m. Kick-off
Limited-edition UM Alumni swag for purchase and $1,000 BMO sponsored student tuition draw at the Bisons football and soccer games.
Many other events hosted by UM faculties, colleges, schools and departments.
Both alumni and staff can get free tickets to the football and soccer games using promo codes UMALUMNI22 and UMSTAFF22. Events are open to all, so check out the full schedule for Homecoming 2022 and register now!