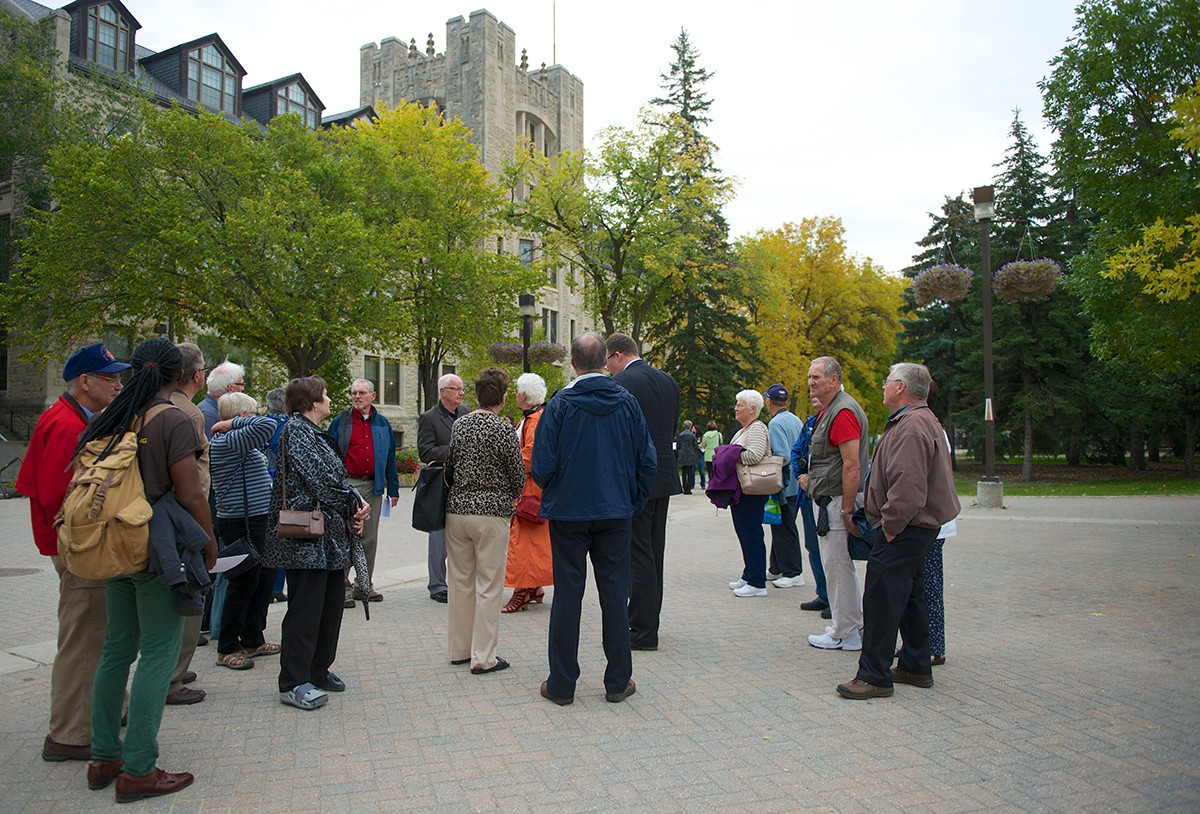 Highlights from Homecoming 2014
September 26, 2014 —
This year's Homecoming was our biggest and best yet. With over 50 events, from faculty gatherings to the Fort Garry Campus and Investors Group Field tours, to the spectacular Homecoming Dinner and Concert, University of Manitoba alumni returned in record numbers to reconnect and reminisce.
To view the photo galleries from Homecoming 2014, visit the University of Manitoba Alumni Facebook page. Also, if you visited the photo booth at either the Chancellor's or President's Luncheons, or at the Homecoming Dinner and Concert, those images are available for download at no charge.
Please mark your calendars! Next year Homecoming week runs from September 28 to October 4, 2015.