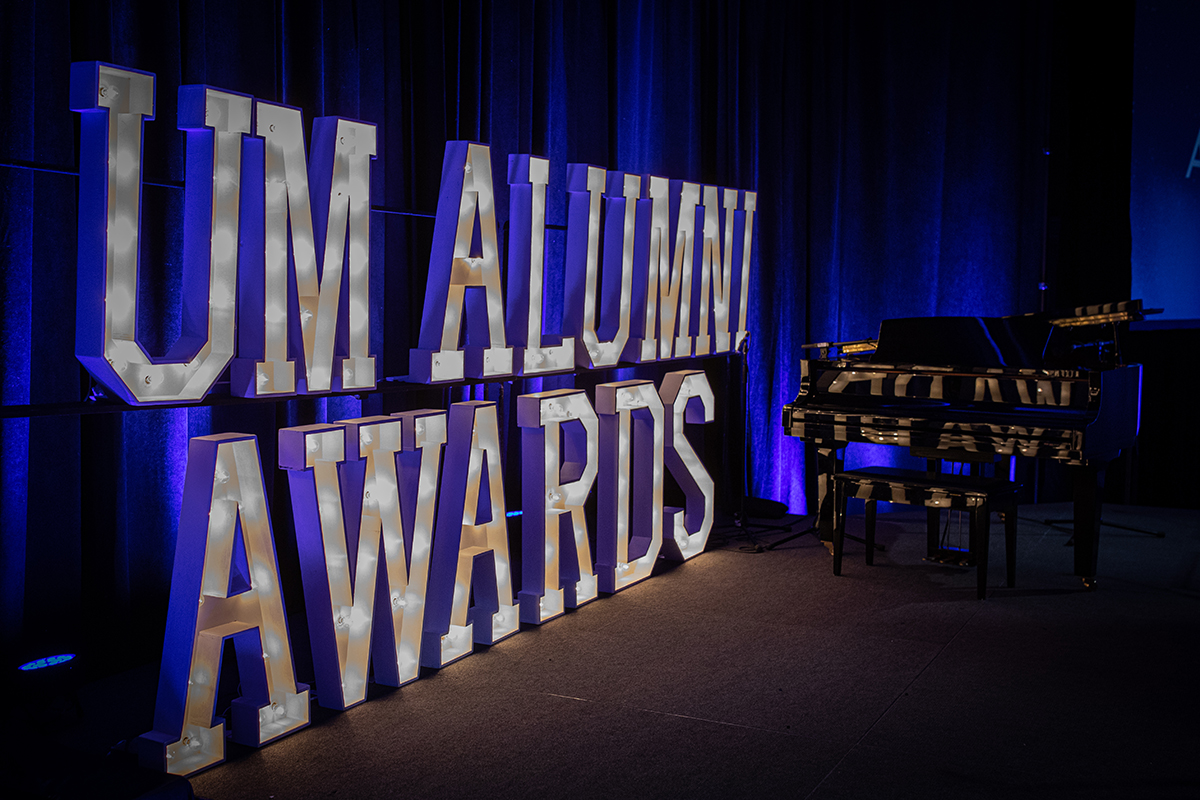 Help us celebrate remarkable UM grads
Nominations for the Distinguished Alumni Awards 2023 accepted until January 30
December 8, 2022 —
The Distinguished Alumni Awards recognize UM graduates who have achieved outstanding accomplishments in their professional and personal lives. They are a source of pride not only for the recipients, but for all grads and students alike.
Past recipients have proven that UM alumni are leaders, innovators and builders in every sector and industry imaginable, who consistently help to better social, cultural and economic conditions around the world.
Gigi Osler [BScMed/92, MD/92] became the first female surgeon and the first woman of colour to become president of the Canadian Medical Association. Desiree Scott [BA/16] is an Olympic gold and two-time bronze medalist in soccer. Ovide Mercredi [LLB/77] is a former National Chief of the Assembly of First Nations and former president of the Manitoba New Democratic Party. And Monty Hall [BSc/46, LLD/87] was a remarkable philanthropist and humanitarian, who revolutionized daytime television as host of the legendary game show Let's Make a Deal.
These are just a few of the distinguished alumni who have been awarded for their outstanding achievements and contributions. All past recipients have made a transformative impact in the lives of others here in our community and around the world.
Now the question is who will join this prestigious group of alumni and be celebrated in 2023? If you know an extraordinary UM alum who deserves to be showcased at the Distinguished Alumni Awards 2023 Celebration of Excellence, we want to hear from you! Anyone can nominate a UM graduate for an award in the categories below:
Lifetime Achievement
Professional Achievement
Academic Innovation
Community Service
Outstanding Young Alumni
For more information about preparing your nomination, visit the Distinguished Alumni Awards website. Deadline to nominate is January 30, 2023.