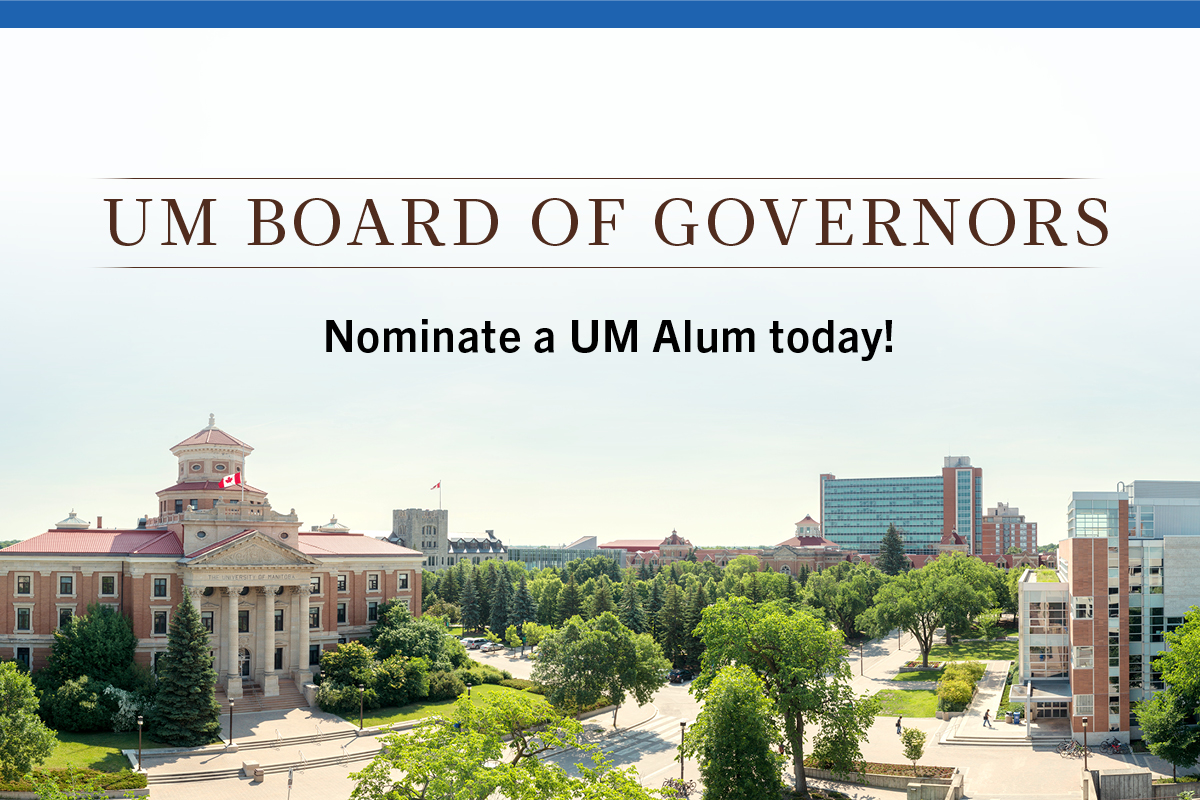 Help define UM's future
Nominate a grad for the University of Manitoba Board of Governors
February 11, 2021 —
Our alumni have a unique perspective on the University of Manitoba and its role in our world. Now, more than ever, their voice can make an impact.
That's why we're inviting all alumni to nominate themselves, or a fellow grad, to become a member of UM's Board of Governors and help guide the direction of our university.
Since the pandemic began, UM has experienced incredible change and growth: from higher enrolment to digital innovations in teaching, learning and research. This is an exciting time to help define the future of your alma mater and serve as a voice for alumni in UM governance.
Nominations close Monday, March 15 at 4:00 p.m. CT. For details on the process and election timeline, visit the alumni Board of Governors website.
Carla Loewen [BEd/01, BA/03, MEd/16], the current alumni representative on UM's Board of Governors, has indicated she will be running for another three-year term.