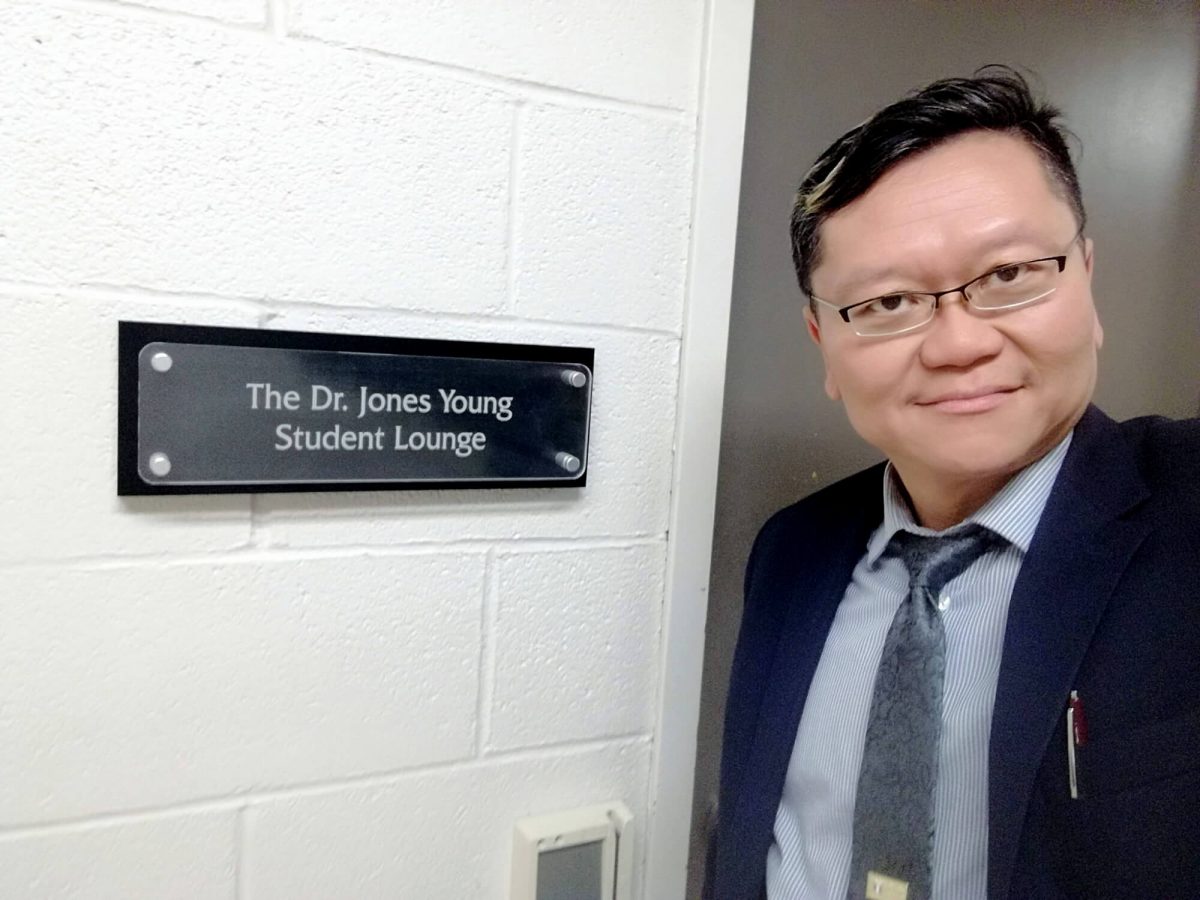 Donor's generosity impacting the next generation of Dentistry graduates
UM alum Dr. Jones Young reflects on the importance of giving back
July 20, 2023 —
Dr. Jones Young is an exceptional UM alum. A graduate of the Dr. Gerald Niznick College of Dentistry's Class of 1987, Young is the founder of the top dental clinic in Richmond, B.C.—Dr. Jones Young Dental—and has been practising dentistry for over 35 years. Young has also been a loyal UM donor, giving back to UM consistently since graduation.
Now on the verge of retirement, he is reflecting on his legacy, recognizing the people and institutions that enabled his cherished career.
"There's a Chinese proverb that says, 'You can drink the water, but just remember where the water is coming from,'" he says. "You don't just turn on the tap and expect water to come out. People had to do a lot of work just so that you could have a sip of that water."
Young says the education and support he received at UM proved invaluable to his career and he passionately recognizes his role in ensuring future generations of students have the same opportunities that helped him thrive.
"The UM [Dr. Gerald Niznick College] of Dentistry is an excellent school, and it equipped me incredibly well for all the challenges in the future," he says. "I enjoy my work every day, I love what I do, and I'm never burnt out. But to enjoy your work, and to truly love it, you need to be well-equipped in terms of knowledge, skill, experience and equipment. I am grateful that UM gave me that."
After more than two decades of practising dentistry and being a regular supporter of UM, Young made his largest gift to date, $250,000, to the College. Knowing the importance of innovative teaching and student spaces, Young decided to renovate the Dentistry student lounge, an essential space where he developed lasting friendships.
The Dr. Jones Young Student Lounge has provided a welcoming space for dentistry and dental hygiene students to connect with each other, take a break from the stress of studies and recharge. Young brought that cheerful attitude to his practice, as it is known for its welcoming environment that strives to put patients at ease.
In addition to his donation to the student lounge, Young has also provided consistent funding to the College's Dentistry Endowment Fund and, in 2023, established the Dr. Jones and Katie Young Scholarship in Dentistry.
This endowment fund, founded with an initial gift of $50,000, will reward one third-year and one fourth-year student in the Dr. Gerald Niznick College of Dentistry each year starting in 2024-25.
As his retirement approaches, Young is more focused than ever on giving back to organizations that have supported him, and providing comfortable spaces where people can connect and relax.
Young says his giving to UM is inspired by other alumni donors and classmates before him, and he hopes that his support will inspire others to give generously as well, providing UM with vital resources to support its students.
"I hope what I've done has an impact on the next generation. I did this because I saw other alumni doing it and I thought, 'Maybe it's my turn to give back,'" he says.
Whether you are supporting health as a human right, advancing reconciliation and promoting Indigenous achievement, climate change research, or transforming the learning experience, you are making the world a better place.
Read more in our Gratitude Report