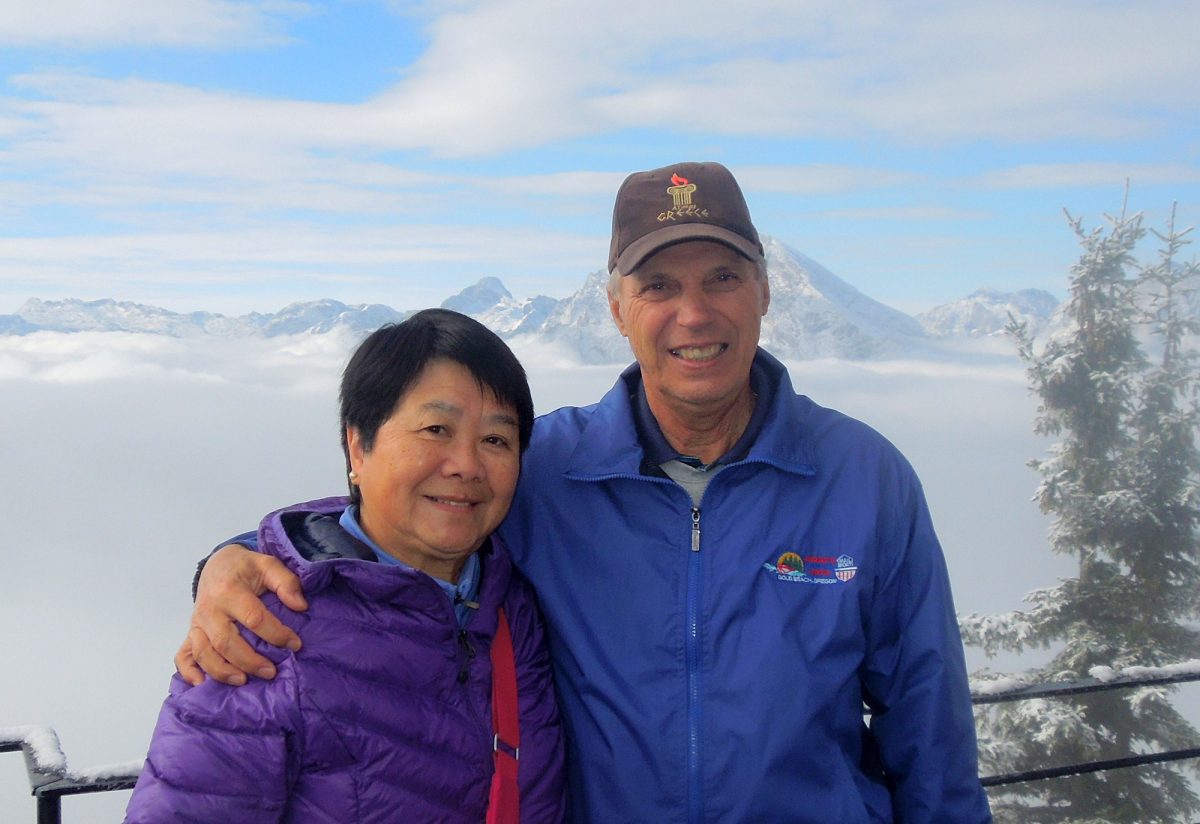 A journey of education, love, and legacy
To carry on his wife's legacy of helping students, UM alumnus and retiree decided to make a planned gift to UM to fund a scholarship in her name
July 20, 2023 —
From student to staff, from love to legacy, Rick Zillman's life has been deeply intertwined with the University of Manitoba.
Raised in Winnipeg's Silver Heights neighbourhood, Rick enrolled in the Faculty of Science in 1964, propelled by a scholarship and his parents' encouragement.
The first member of his family to attend university, Rick was a devoted student, in both science and "extracurricular" activities. He admits skipping math as a freshman to learn bridge in the Parker Building.
"In those days, every student lounge on campus had a bridge game going, usually with a few dollars at stake," Rick says.
Rick completed his Bachelor of Science in 1968 and began working as a lab technician in the Department of Plant Science. It was there that he met and fell in love with Paulina, a Ph.D. student whom he would marry in 1972.
After obtaining a Master of Science in cereal chemistry from UM, Rick continued with the department, spending his career as a research associate.
Paulina, meanwhile, was a high school teacher for 37 years. She taught biology and math at St. Norbert Collegiate, then Mandarin Chinese at Vincent Massey Collegiate.
"Her career lasted so long because her students and colleagues genuinely liked and respected her," Rick says.
Sadly, after 48 years of marriage, Paulina passed away in 2020.
To carry on her legacy of helping students, Rick decided to make a planned gift to UM, which will fund a scholarship in her name.
The Miaw Jin Scholarship is an entrance scholarship for graduates of St. Norbert Collegiate and Vincent Massey Collegiate—the schools where she shaped hundreds of young minds during her teaching career. It will be given out for the first time in advance of the 2023-24 school year and will be supported by the planned gift in the future, carrying on Paulina's legacy as a committed educator to a new generation of students.
"This scholarship is the ideal legacy for her. She was such a dedicated teacher and always encouraged her students to keep on learning," Rick says.
In addition to facilitating access to higher education, scholarships had an incredible personal impact on Rick and Paulina's relationship: had it not been for a scholarship, they may never have crossed paths.
"She was awarded a National Research Council Scholarship herself, which enabled her to come to Canada from Taiwan to continue her studies in horticulture at the University of Saskatchewan, and ultimately for us to meet at the University of Manitoba," he says.
This year marks the 140th anniversary of the Isbister Legacy Society, a society comprised of planned giving donors at UM. Currently, the Society recognizes more than 700 individuals who have set up a gift to UM.
Becoming a planned giving donor, Rick says, is an opportunity to give back to the university and help deserving students who would appreciate financial assistance.
He's on the verge of a significant milestone in his story of giving: "I'm excited to find out later this summer who will be the first recipient of the Miaw Jin Scholarship."
Whether you are supporting health as a human right, advancing reconciliation and promoting Indigenous achievement, climate change research, or transforming the learning experience, you are making the world a better place.
Read more in our Gratitude Report