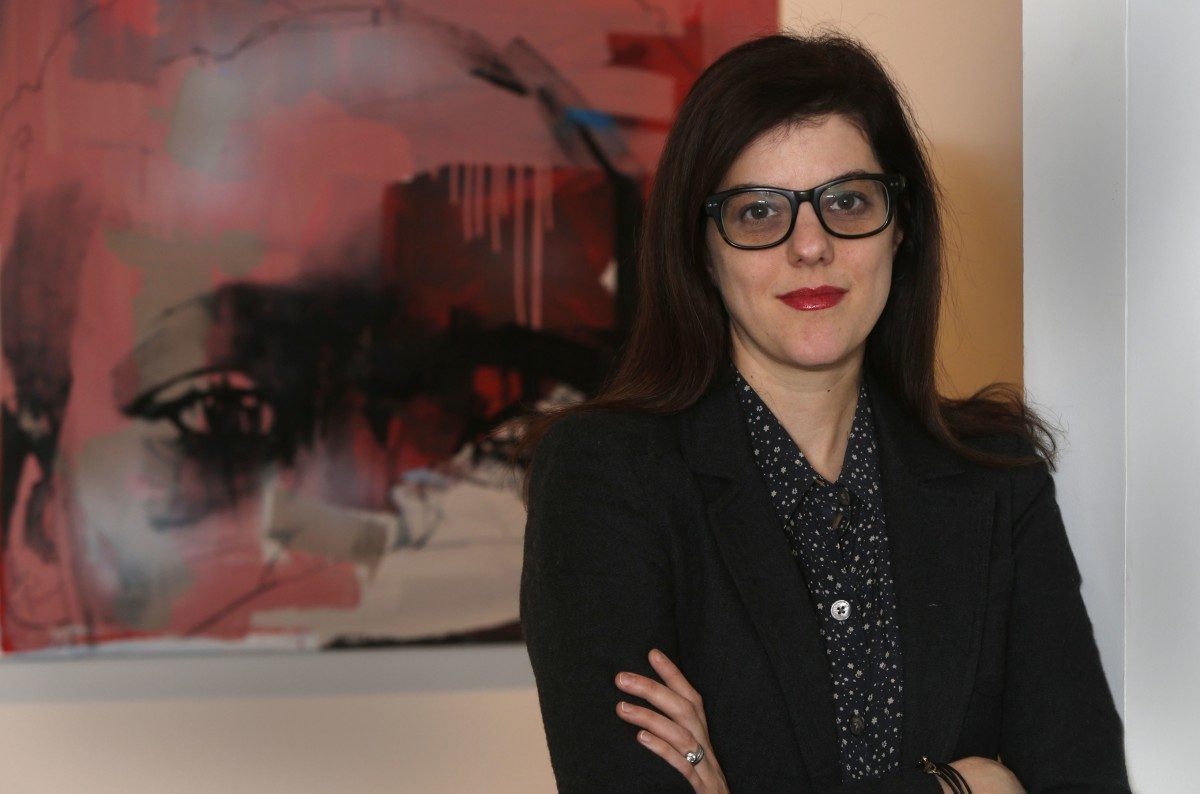 Gold Leaf Prize recognizes excellence
May 23, 2019 —
Professor Tracie Afifi, an international child maltreatment and mental health researcher, and advocate for children's rights, has received the Gold Leaf Prize for Outstanding Achievements by an Early Career Investigator from the Canadian Institutes of Health Research (CIHR).
This award, which she will officially receive at Rideau Hall on June 20, 2019, is among the highest honours that can be bestowed on an individual for excellence in health research and its translation into benefits for Canadians. Each CIHR Gold Leaf Prize has a value of $100,000.
"It is such an honour to be selected as the recipient of this award. I am indebted to my mentors for their guidance and opportunities they have provided and to my students for their hard work and dedication to research," says Afifi, a professor of epidemiology in the departments of community health sciences and psychiatry at the University of Manitoba.
Afifi's research has advanced knowledge in child maltreatment and mental health, the knowledge from which she has disseminated widely: She has published 121peer-reviewed articles, eight editorials, 10 book chapters, and three policy reports; she has participated in over 100 media interviews for print, radio, and television resulting in over 2,000 known worldwide news stories; and she has worked with Statistics Canada on multiple projects, advised the Public Health Agency of Canada, as well as the World Health Organization in Geneva and the Centers for Disease Control and Prevention in the U.S.
"Dr. Afifi is an early career researcher having been a faculty member less than ten years, yet the list of her achievements and impacts resemble those belonging to someone at the end of their career," said Digvir Jayas, vice-president (research and international) and Distinguished Professor at the U of M. "She is truly a remarkable researcher, with a brilliant mind and passion to protect and enhance the well-being of children around the globe. We are proud she is an alumna and part of our academic family, and I congratulate her on behalf of the University of Manitoba on receiving this deserved honour."
A three-time alumna of U of M, Afifi joined the Rady Faculty of Health Sciences in 2010. Since then, she has been awarded 27 grants totalling $13.2 million and 6 research contracts totalling $9.4 million. Her research has garnered many awards, notably, in 2017, she was inducted into the Royal Society of Canada as a member of the College of New Scholars, Artists, and Scientists.
Her research has informed policy and provides knowledge to decision-makers in Canada. For example, her research was used in the Minister of Health Rona Ambrose's announcement on Family Violence and Child Abuse Prevention Initiative at the Canadian Centre for Child Protection round table discussion in 2014. In 2016, 11 of her research articles were cited in the Chief Public Health Officer's report on the State of Public Health in Canada. As well, in 2018, her work was cited in a policy statement by the American Academy of Pediatrics that recommends that parents and caregivers should not use corporal punishment (including hitting and spanking) on children.
Research at the University of Manitoba is partially supported by funding from the Government of Canada Research Support Fund.