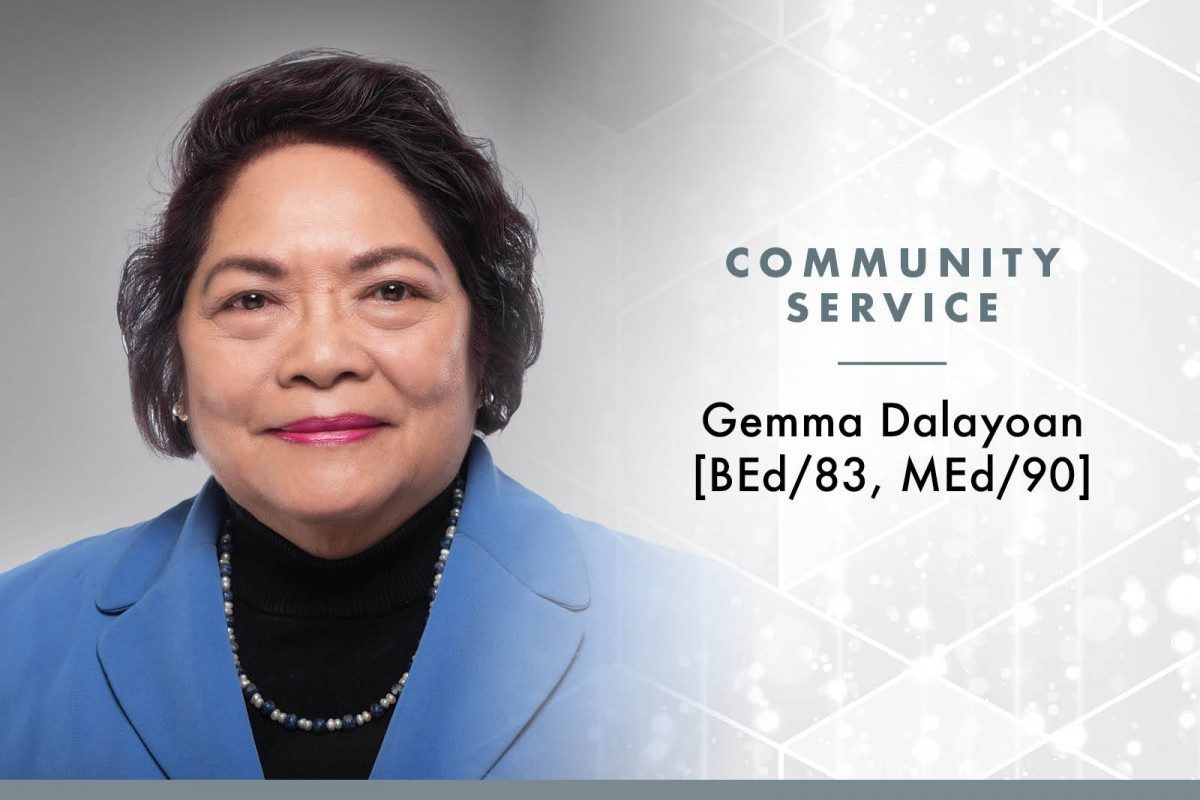 Gemma Dalayoan: 2019 Distinguished Alumni Award Recipient for Community Service
February 25, 2019 —
The recipients of the 2019 University of Manitoba Distinguished Alumni Awards are graduates who are outstanding in their professional and personal lives. These honourees encompass a wide range of achievement, innovation and community service and inspire fellow alumni, current students and the community.
Since immigrating to Winnipeg more than 40 years ago, Gemma Dalayoan [BEd/83, MEd/90] has made community service her mission in life. As a founding member and three-time president of the Manitoba Association of Filipino Teachers Inc. (MAFTI), she played an instrumental part in the preservation, promotion and sharing of Filipino cultural heritage through a variety of programs and student scholarships. She also spent decades as a teacher and vice-principal whose guidance has helped shape students into future community leaders.
The University of Manitoba will recognize the 2019 Distinguished Alumni Award recipients for their outstanding achievements and contributions at the Celebration of Excellence gala on Wednesday, May 8, 2019.
Tickets are $85 and can be purchased online or by calling Alumni Relations at 204-474-9946, or toll free in Canada, 1-800-668-4908.