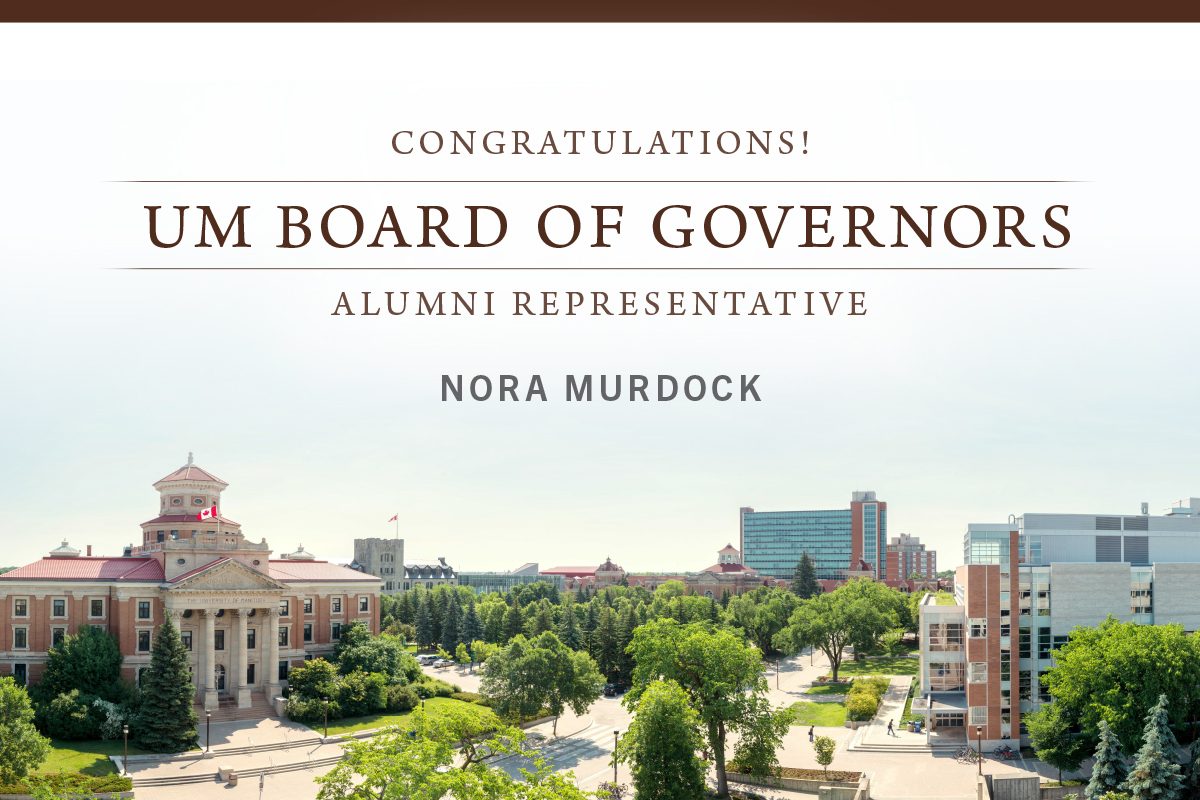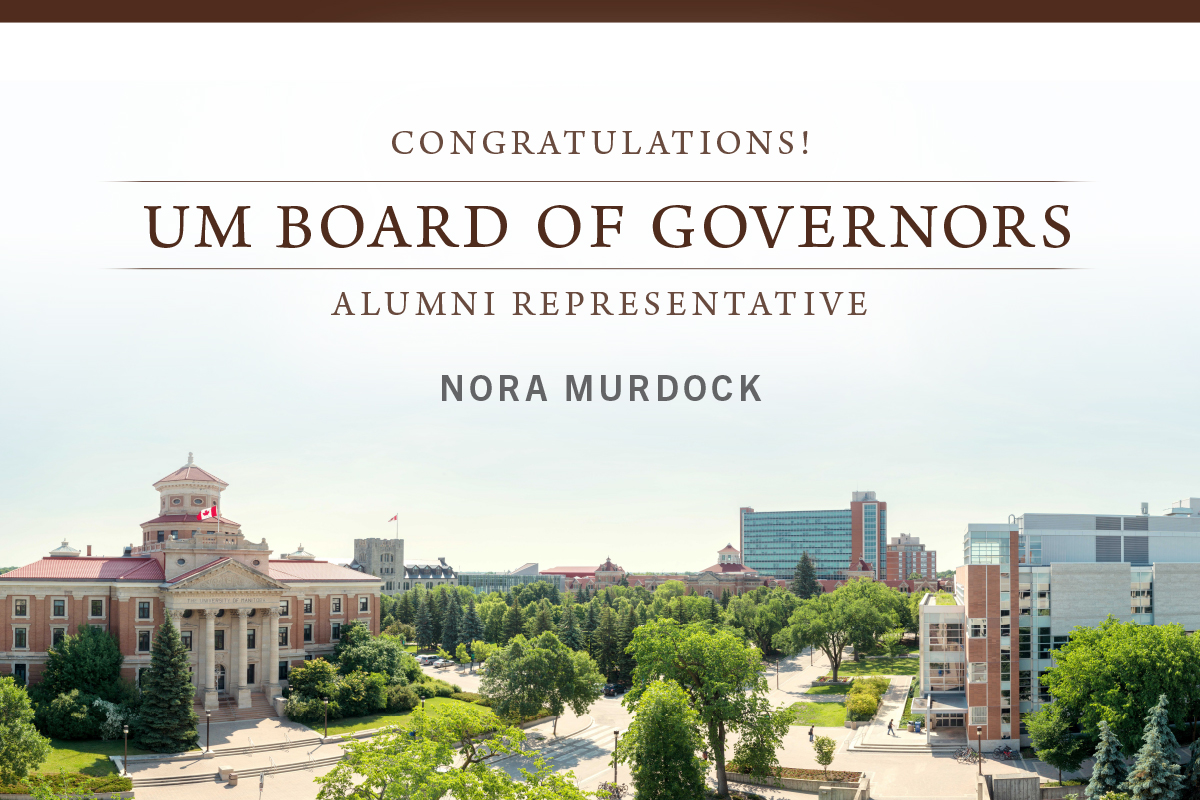 Nora Murdock elected to the Board of Governors
Four-time alumna to serve as voice of alumni in UM governance
May 26, 2020 —
UM alumni have chosen Nora Murdock [PhD/16, MEd/05, CertEd/78, BA/78] to bring their voice to the University's Board of Governors.
This year's election saw seven candidates and 2,500 votes cast to select a representative who will help guide the direction of the University, make a difference in the lives of students and the community, and provide an alumni perspective in UM governance.
Murdock is originally from the Misipawistik (Grand Rapids) Cree Nation and is also a member of the Ochekwi Sipi (Fisher River) Cree Nation who has dedicated her career to education. An avid reader and learner from a young age, she was initially drawn to teaching as a means to travel the world which she did working overseas in West Africa and presenting at the World Indigenous Conference in Education in Peru.
For the past 30 years, she has stayed closer to home teaching in school divisions in Winnipeg and Northern Manitoba. She was involved in the development of the Manitoba First Nations School System – the first of its kind in Canada – which offers a curriculum that recognizes and incorporates the identities of its First Nations students. She now serves as director of the System's development.
"I continue to be inspired by children who are eager to learn and by the many teachers and school administrators who are dedicated to fuelling and supporting this love of learning," says Murdock. "I am looking forward to being able to share my experience and knowledge at UM and contribute in some way during this time of change."
A four-time alumna, Murdock spent the majority of her post-secondary education at the University of Manitoba where she has fond memories of a welcoming and supportive community.
"I loved the rich discussions and engaging debates that we had in my PhD studies and will forever remember the encouragement I received from my fellow students and faculty members," says Murdock. "They enabled me to complete my doctorate, which was an important life goal, and they continue to be a source of support and inspiration."
Murdock wanted to join the Board of Governors as an opportunity to not only give back to her alma mater but also to ensure future generations of students have an outstanding experience.
"The knowledge and training that I received at UM has allowed me to follow my dreams and aspirations. I am proud to be a UM alumna because I am part of a group of people that have graduated from this institution who have contributed and continue to contribute so richly to the province, Canada and indeed, the world."
Murdock will serve as the Board of Governor's alumni representative for a three-year term beginning June 1, 2020.