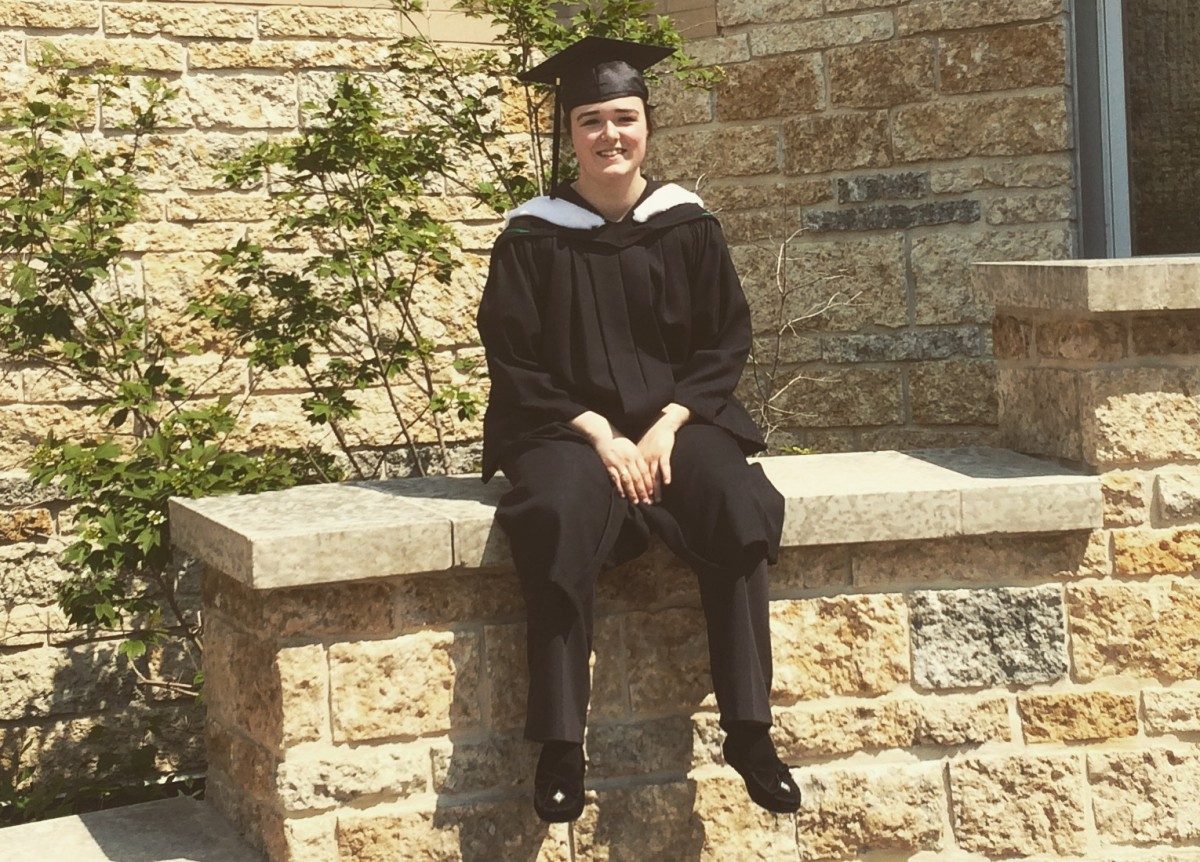 Four honoured by Aboriginal Circle of Educators
January 18, 2017 —
The Aboriginal Circle of Educators (A.C.E.) is recognizing four members of the University of Manitoba community for their commitment to Indigenous achievement.
A.C.E. Education Awards honour individuals who promote and celebrate Indigenous perspectives in education. The honorees from the U of M include alumni Darci Adam [PB Cert.Ed./97] and Brian O'Leary [M.Ed./97], who are recognized in the Honouring our Allies category; current Faculty of Education student Julie Desrochers [BA/15] who is recognized in the Our Young Leaders category, and Aimée Craft [BA/01], former assistant professor of law at the U of M and now the director of research at the National Inquiry into Missing and Murdered Indigenous Women and Girls in Canada. Craft, former director of research at NCTR, is recognized in the Research and/or Curriculum Development category.
"It is such an honour to be recognized by peers," says Craft. "They know the energy it takes to challenge students to think independently, experience new and unique ways of knowing, and create positive learning experiences for change."
The University of Manitoba is committed to creating such an environment for all its students, including the 2,000-plus First Nations, Métis and Inuit students it welcomes each year.
By collaborating with Indigenous communities and stakeholders, the University of Manitoba strives to be a welcoming place that translates into success for Indigenous students and the 2017 A.C.E. Education Award recipients confirm the U of M is on the right path, says Frank Deer, (acting) executive lead for Indigenous Achievement at the U of M.
"These awards are important, as they honour Elders, students, educators and allies who are promoting Indigenous perspectives, knowledge, history and contemporary realities in education. It is exciting to see friends, colleagues, students and alumni of the U of M receiving much deserved recognition for their hard work in this area," says Deer. "To all of the recipients, congratulations and thank you."
For recipient Julie Desrochers, such recognition is propelling her to do even more.
"I feel very honoured to have been chosen to receive this award," the Faculty of Education student says. "Recognition for my work is definitely motivating, it is pushing me to continue and to strive to achieve more and maybe bigger goals."
The honourees will receive their awards at a banquet on Feb. 16.
Indigenous achievement is an institutional priority for the University of Manitoba, which, through its Front and Centre campaign, is directing $65 million towards it.