First Experiential Learning Gathering at UM: Read what participants had to say about it!
Instructors who attended the inaugural Experiential Learning Gathering share their reflections.
May 17, 2023 —
On May 2, 2023, 32 faculty members, instructors and staff from across UM gathered to build relationships and exchange perspectives at the first UM Experiential Learning Gathering. Conversations ranged from the impact of AI and Covid-19 to the shifting role of postsecondary institutions and the radical possibilities of Experiential Learning as a transformative approach to education.
Here's what some participants had to say about the Gathering:
The value placed on EL was evident during the first "EL Gathering." We came together and spoke with passion about the importance and positive impact EL has in our classrooms, communities, and workplaces. Gathering together created a space for the UM EL community to thrive. Being engaged with the positive energy and creative ideas was thrilling. You could feel the devotion and caring of everyone in the room. I am proud to be part of this incredible community! –Colleen Plumton, Fieldwork Program Coordinator, Faculty of Kinesiology and Recreation Management.
It was so great to connect with other people who are also involved in experiential learning. I appreciated that the diversity of folks who attended-from those just getting their toes wet in EL to others I've been collaborating with for years. The breadth of knowledge and program backgrounds made for a rich environment to share– Lisa Mendez, Interprofessional Practice Coordinator, Rady Faculty of Health Sciences.
It was fantastic to connect with other individuals from different departments and faculties who are working towards common goals. The U of M is such a large organization that it's important for us to stay connected.- Holly Klann, Experiential Learning & Co-op Education Coordinator, Faculty of Agricultural and Food Sciences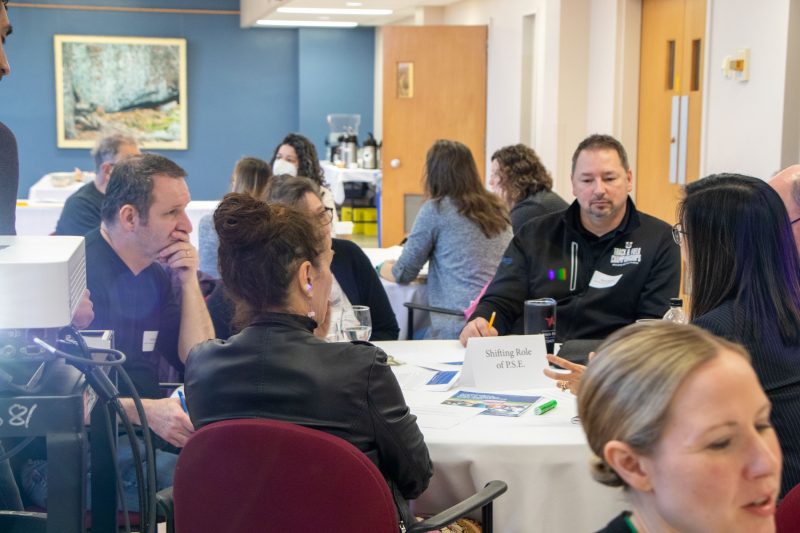 The intention of these gatherings is to build a foundation for an upcoming experiential learning community of practice at UM.
"Our goal is to create a sustainable and resilient community of practice. Ultimately, that means that relationality is front-and-center in that process. We want faculty members, instructors and staff who are passionate, curious or engaged in Experiential Learning to be part of creating and shaping this community from the start" -Gera Villagran, Faculty Specialist, Office of Experiential Learning.
Engage with The Office of Experiential Learning
The next Experiential Learning Gathering will take place in the Fall 2023. To stay updated on Experiential Learning events, initiatives and opportunities for faculty, staff and instructors: