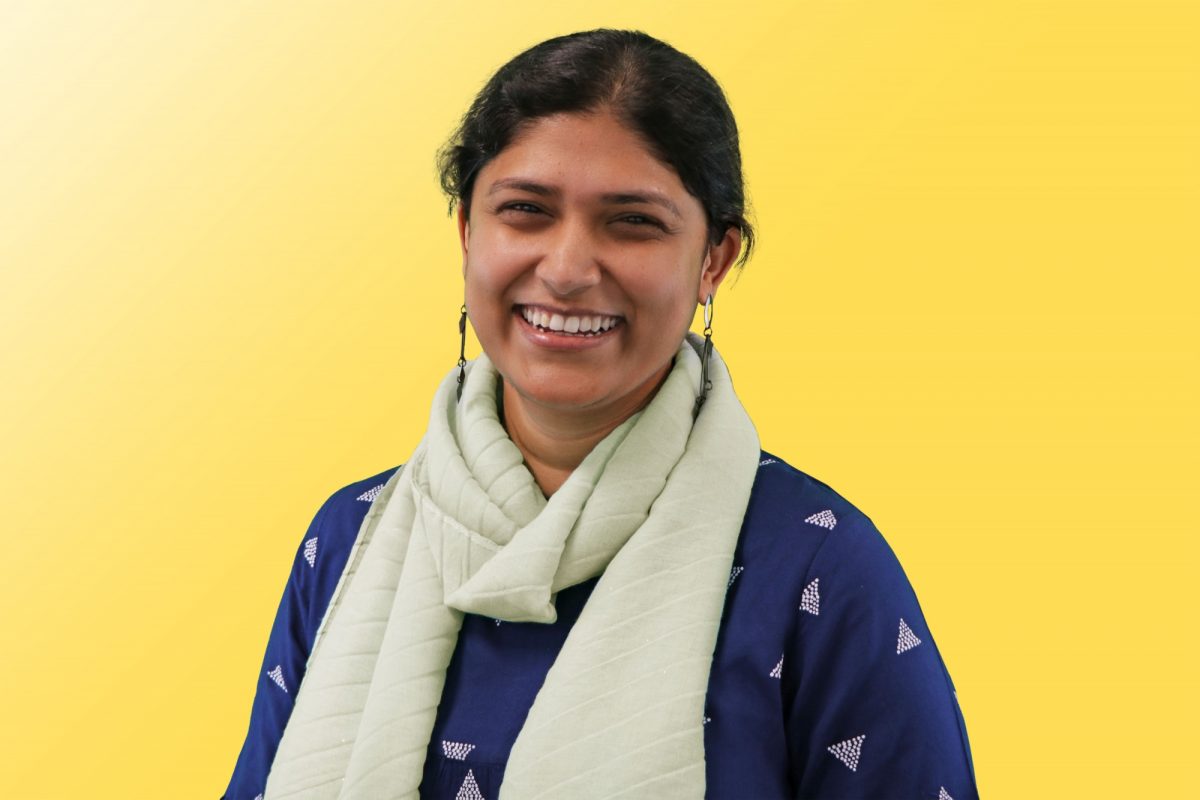 Farzana Ebrahim finds ways to be entrepreneurial as a staff member at UM
Farzana Ebrahim gets intrapreneurial at UM
March 30, 2023 —
"I'm nosy," laughs Farzana Ebrahim when asked how she learned so much about technology. Whenever Microsoft 365 announces new features or apps, Farzana stops what she's doing to check them out. Some of us use the technology we use because that is what we've always used. Not Farzana. Anything new, anything that might make her work life or her colleagues' work life better, she wants to learn about it and play with it. That kind of curiosity about new ways of doing things is what makes Farzana an excellent example of intrapreneurship, a way for employees of organizations to bring entrepreneurial thinking to their work.
Improving processes
One example of Farzana's "nosiness" paying off is that she helped the Centre for the Advancement of Teaching and Learning streamline their timesheet process. Timesheets had been labour intensive for the operations team at the Centre for the Advancement of Teaching and Learning, with Word documents needing to be filled out each week, emailed and manually entered into a timesheet system. The process often took the operations team seven hours a week.
Farzana used her professional development time to become a Power Platform App Maker Associate through Microsoft. Farzana then created the Centre for the Advancement of Teaching and Learning's Timesheet App, which makes submitting and approving timesheets a matter of a few clicks for staff and managers, and gives the operations team much-needed time back.
Mentoring colleagues
Farzana is the kind of person coworkers look to to help them streamline their work. Recently, a colleague came to Farzana ready to make a change. The colleague used Outlook, Word and Excel and had grudgingly adopted Teams. Her to-do list was on a piece of unlined paper and it had been for years. She knew it was time to upgrade but needed guidance. She wanted Farzana to show her how she kept herself organized. Farzana set up a meeting and took her through her personal workflow that involved automated emails and the To Do app. Farzana then talked to her colleague about her needs and showed her how a few apps and some automation could streamline her days. Farzana's tech-hesitant colleague left inspired to make a change.
Building an inter-departmental community
Farzana would be the first to tell you that she does not work alone. She participates in a Microsoft 365 community of practice, where users from across UM share what they have learned by playing around in the new apps and technologies available through Microsoft 365. Her Microsoft 365 community of practice has users from departments across the university including Faculty of Graduate Studies, IST, Human Resources, Donor Relations, Student Engagement and Success, the Faculty of Kinesiology and Recreation Management and the Faculty of Law.
"Trying out new technologies, figuring out how they work; that's my dream job," says Farzana, whose official title is Learning Technologies Support Specialist. Farzana's curiosity and problem-solving make her the consummate intrapreneur, someone who executes innovative ideas and projects within an organization.
Get entrepreneurial or intrapreneurial at UM
For more information about how to bring an entrepreneurial mindset into your learning environment, get in touch with Janine Carmichael, Faculty Specialist: Entrepreneurship.
To spark your entrepreneurial spirit, visit The Stu Clark Centre for Entrepreneurship.
To move your invention or research into a practical application, visit Partnerships and Innovation.