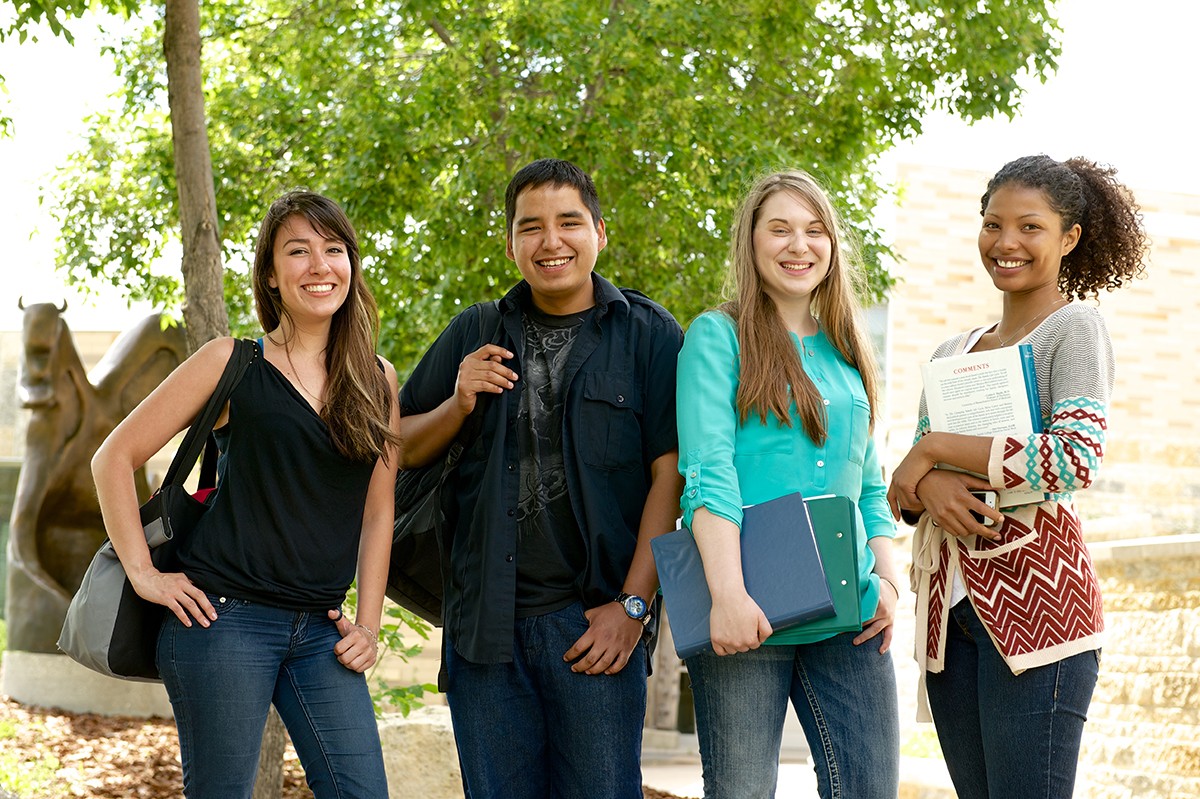 Faculties and units can participate in the 2019 Indigenous summer student internship program
Submit applications to participate by January 28
January 16, 2019 —
The Indigenous Summer Student Internship Program (ISSIP) will be offered for the second year by human resources (HR).
The internship is a great opportunity for U of M Indigenous students to receive valuable experience in their field of study, says Darlene Smith, acting associate vice-president, human resources.
"The U of M is a great place to work and offers many employment opportunities that we want our students, and particularly our Indigenous students, to consider after graduation."
The internship runs for a total 16 weeks, commencing May 16. Interns will work nine days during every two-week period and participate all together in a group development day once during that same period.
Fifty per cent of interns' salary will be reimbursed through HR, while the host faculties or units are responsible for covering the remaining cost.
A total of eight internships are available for funding. Seven additional spots will be opened in the program if faculties or units chose to fully fund their own internship.
"We're looking forward to another summer of building a supportive community by extending opportunities to our Indigenous students that will prepare them for future employment at the University of Manitoba," says Smith.
All faculties and units are invited to submit applications to participate in the 2019 ISSIP by Monday, January 28.
Students will be able to find the job postings on UM Careers by Friday, February 15.
Additional information about the Indigenous summer student internship program can be found on the human resources website.