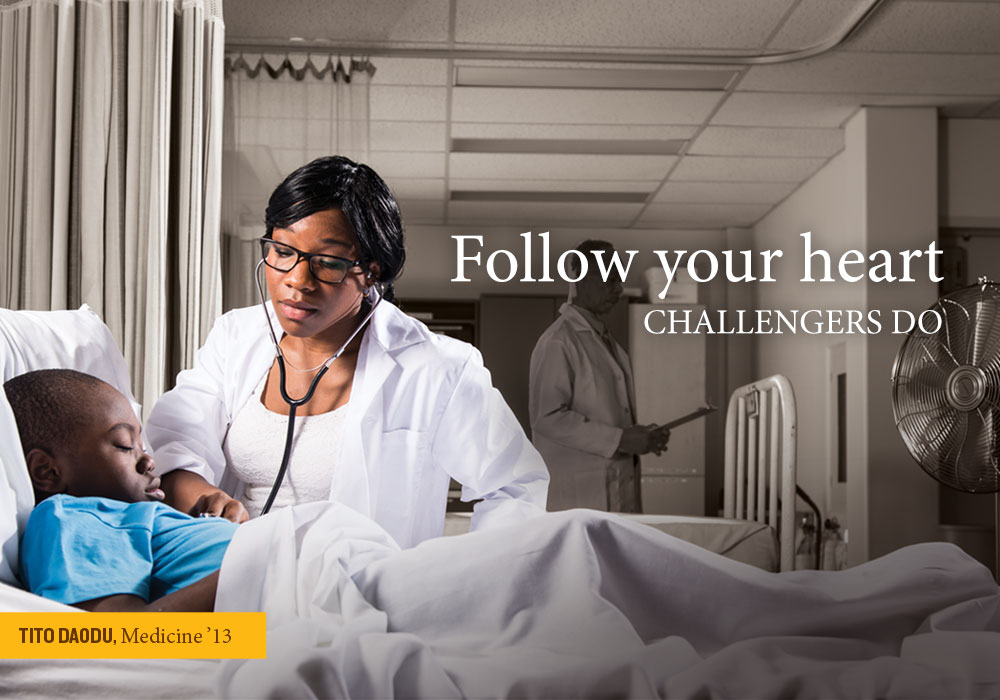 Dr. Tito Daodu challenges the status quo
October 22, 2014 —
Determined to alleviate suffering in Africa, Dr. Tito Daodu challenged the status quo to ensure she could take her skills where they'd be needed most. The education she received at the University of Manitoba's Faculty of Medicine gave her the means and the confidence to take action to assist those in need. By returning to provide care in her home country of Nigeria, Tito is proof that you can overcome all obstacles when passion sets your path.
Follow your heart.
---
Read more about Dr. Tito Daodu:
This is part of a collection of stories that brings attention to the trailblazers who make up the University of Manitoba alumni community; their groundbreaking work and their incredible impact on Manitoba and the world.
Starting this week, these stories will be seen in airports, newspapers and on billboards across the country as part of the newest evolution of our Trailblazer campaign.
To explore more stories, visit www.umanitoba.ca/trailblazer