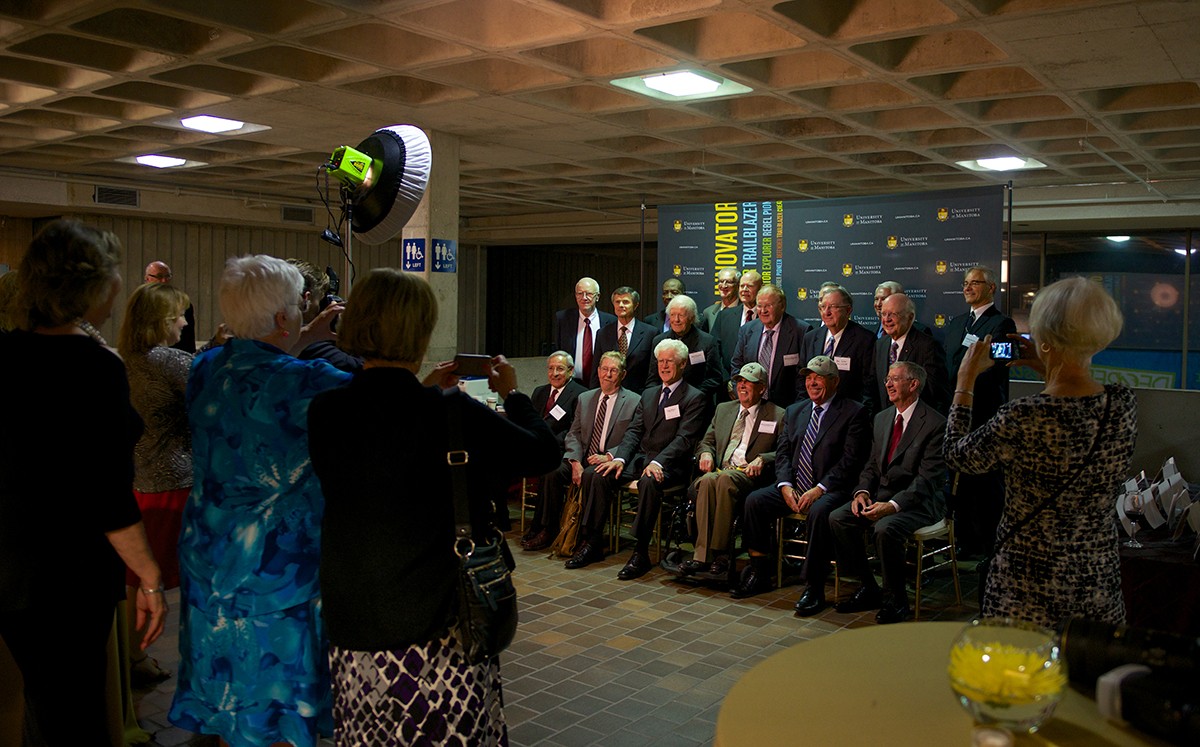 Dinner with alumni family
A time to share memories and create new ones at the annual Homecoming event
September 8, 2015 —
Memories are made at the dinner table. It's a setting where family and friends share not only good food, but also heart-felt conversations. It's a time to grow closer with those around you and embrace the bonds that bring you together.
While studying at university, classmates become extended family members – sharing the ups and downs that come with a time of growth. This is one of the main reasons why the University of Manitoba hosts its annual alumni gathering. Homecoming brings the U of M's extended family together to reconnect with old friends and reminisce about the time spent on campus.
This year's Homecoming Dinner is on Saturday, October 3 and once again provides U of M alumni with a chance to catch up with old classmates and revisit those times that brought them together. It's also a great opportunity to share stories with fellow alumni from different faculties and hear from faculty members about the exciting developments taking place on campus.
The dinner this year features a mouth-watering, harvest-inspired selection that embraces the farm to table food movement. Alumni and guests will be treated to an array of local cheeses, meats, smoked fish, artisan breads, chutney and spreads. Fresh lettuce and vegetable from local producers as well as a butcher's carvery with Manitoba turkey and roast beef also highlight the collection of the Manitoba-grown cuisine.
Registration for the Homecoming Dinner is open to individual seats or tables of 8. For more information, and to purchase tickets please visit: umanitoba.ca/homecoming.