Cultural changemakers to receive honorary degrees at UM 55th Fall Convocation
October 12, 2022 —
Convocation ceremonies at the University of Manitoba celebrate new graduates as well as bestow honorary degrees upon exceptional individuals who have achieved pre-eminence in the advancement of science, culture, scholarship and leadership.
At the university's upcoming 55th Fall Convocation ceremonies on October 19, 20, and 27, 2022, the following remarkable individuals will be awarded honorary degrees:
Peter Stringham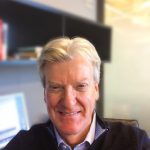 Renowned Canadian advertising executive Peter Stringham transformed the industry through a potent blend of visionary leadership, strategic thinking and creative excellence.
His father, a Professor Emeritus in UM's department of animal science, instilled the value of higher education in his son. Stringham received a BA in political studies at UM before beginning his career as a junior copywriter, steadily rising through the ranks to become Senior Vice-President of Gordon Hill Advertising and one of the most influential figures in the industry.
In 1980, he founded an agency of his own–Stringham & Grant Tandy Inc.–in Winnipeg, which he ran successfully for several years, before selling to Baker Lovick Advertising in Vancouver. Under his leadership as General Manager and Executive Vice-President, Baker Lovick Advertising became the first Canadian company to be named international ad agency of the year by Advertising Age magazine.
Achieving astonishing success in Canada, Stringham went on to become President and CEO of BBDO Canada, transforming the company into the nation's biggest, top-grossing advertising agency. In 1997, Stringham left to join what was then New York's largest agency: Young & Rubicam North America. As CEO, he was part of the team which took the company to an IPO and succeeded in it being the most successful in agency history. He moved to London, U.K. in 2001 where he helmed the global marketing for HSBC, growing the company brand 11-fold into one of the world's most valuable brands.
Over his 45-year career, Stringham wielded tremendous influence by promoting the world's top brands. His ability to lead in both the creative and managerial sides of the industry catapulted him to the top echelons and won him several prestigious awards, including the Retail Banker award for Best Advertising and Brand Strategy of the Year, Marketing Magazine's Most Influential Person in Advertising and the Daily Telegraph's Marketing Director of the Year.
In 2016, Stringham retired as Chairman and CEO of New York-based Young & Rubicam Group of Companies–one of the world's largest marketing communications groups. He ran their global operations overseeing 27,000 employees and annual revenues in excess of $10 billion while satisfying major clients such as AT&T Corp. and Ford Motor Co.
His enduring passion for his native Canada has seen Stringham apply his leadership skills and creative vision to Canadian organizations including the Winnipeg Folk Festival, where he served as Founding President, and Canopy Growth Corp., where he was a former board member. He also helped launch the federal political career of The Honourable Lloyd Axworthy as his first campaign writer.
In 2013, Peter became a founding Chair of the American branch of War Child, a Canadian non-profit organization that provides safety, education and legal counsel to children in war-torn countries.
Stringham will receive his Doctor of Laws, honoris causa at the Convocation ceremony on Wednesday, October 19 at 2pm.
Katherena Vermette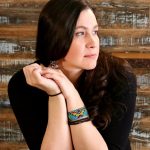 A decorated and celebrated Métis novelist, poet, filmmaker and author, Katherena Vermette is one of the most important and recognized writers in Canada today.
Known for the generosity, care and engagement with which she approaches her work, Vermette is equally gifted at writing in several genres, including poetry, fiction, graphic novels, children's picture books and film.
Vermette grew up in Winnipeg's vibrant, multifaceted North End which continues to inspire her writing. The disappearance and death of her brother when she was 14 profoundly shaped her worldview and activated her sense of injustice at the discrimination of Indigenous peoples.
Her first published book of poems, North End Love Songs, is a beautifully polished and deeply thoughtful work exploring the contemporary resonances of place, family and Métis history. It was recognized with the prestigious Governor General's Award for Poetry.
Building on the themes of her previous work, her children's book series–The Seven Teachings Stories–explores the Anishinaabe Teachings of the Seven Grandfathers in a way that is easy for young people to absorb.
A former kindergarten teacher, Vermette's passion for empowering and educating Indigenous youth inspired her to write the A Girl Called Echo series of graphic novels that help bridge the gap between Métis history–especially that of Métis women–and the cultural and personal preoccupations of contemporary Indigenous youth. In The Girl and the Wolf, Vermette creates an empowering Indigenous twist on a classic children's wolf narrative which earned her top spots on Kirkus' Best Books and USBBY's Outstanding International Books lists.
In 2016, Vermette released her award-winning novel The Break. Winner of the Amazon.ca First Novel Award, Vermette's devastating examination of the mechanisms of colonial power and lateral violence that shape and destroy lives in Winnipeg's inner-city neighborhoods, and the familial love and profound connections that bind people together, became a Canadian bestseller. Widely taught in universities across the country and beyond, it has been the subject of numerous articles and dissertation chapters.
An ambitious and prolific talent, Vermette is also a filmmaker, and released her powerful, evocative prize-winning film This River in 2016 (NFB). Her second novel, The Strangers, was released in 2021, and won the Atwood Gibson Writers' Trust Fiction Prize.
Beyond her literary triumphs, Vermette has been a generous community member who, through her writing workshops, has continually made space for other artists to share their voices with a wider audience.
Vermette will receive her Doctor of Letters, honoris causa at the Convocation ceremony on Thursday, October 20 at 3pm.
For more information about UM's Fall 2022 Convocation, visit umanitoba.ca/convocation