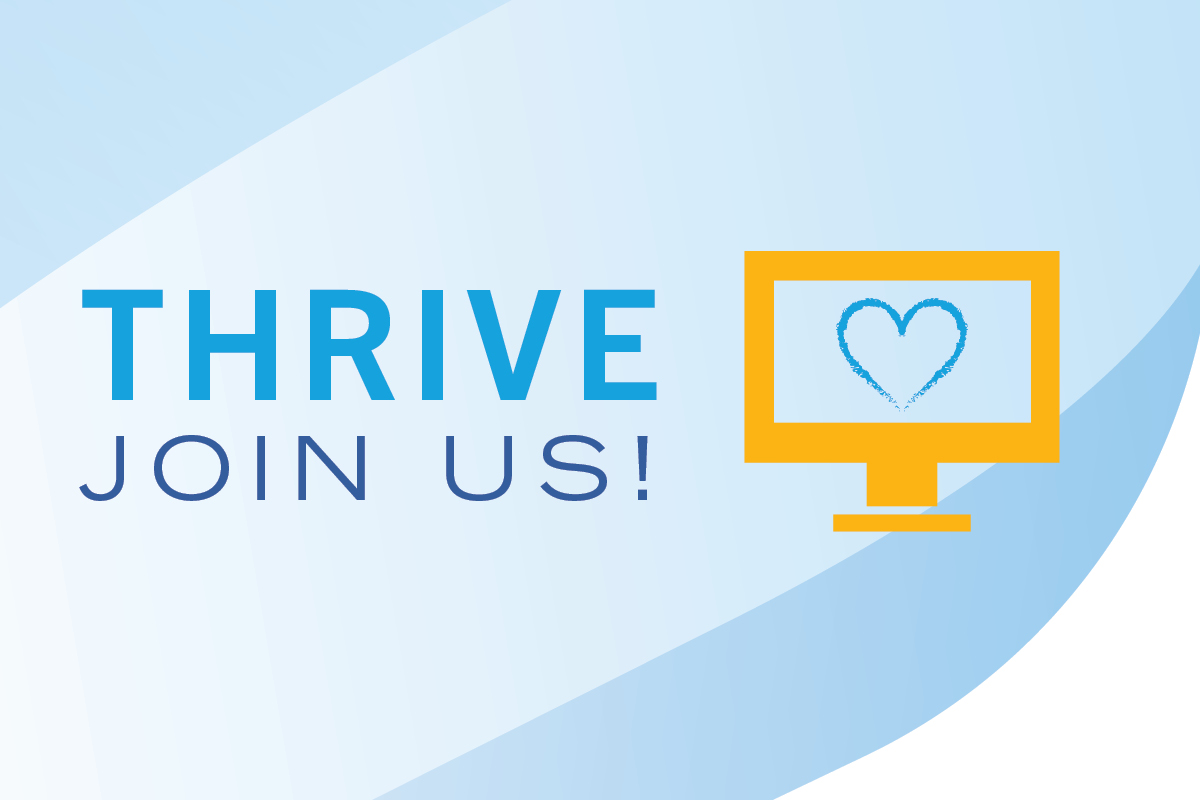 Continue to THRIVE at UM this fall
Add learning and wellness events to your calendar
September 15, 2021 —
UM's THRIVE sessions will continue this fall to support employees in our return to campus.
THRIVE week 2021 was a success, with over 580 employees attending the three-day learning and wellness event in June.
Similar to THRIVE week, the fall sessions will be organized into three streams: Individual, Operational and Leading. Each month, THRIVE will host a session in one of the streams. Employees are welcome to join sessions in any of the streams, based on their personal interests and learning goals.
"These fall sessions will support our staff and leaders in making the adjustment back to campus life," says Darlene Smith, Associate Vice-President, Human Resources.
"Though we know it will bring some challenges, we are all working together make the path back a positive transition. We look forward to eventually being back all together in person."
September session to focus on leadership and team building
Anyone leading a team is encouraged to attend the first fall session, which will focus on helping managers to build a sense of community within hybrid teams.
The session Building Community on a Team will explore community-building within our teams using universal concepts like trust, autonomy and safety and how we as leaders can apply them in the current reality that sees people working remotely, on campus and at times, a mix of both.
Visit the UM Intranet THRIVE site to add Building Community on a Team to your calendar.
Date: Thursday, September 23, 2021
Time: 1:00 PM – 2:30 PM
Facilitator: Joshua Hartlin, CDTP
Session Description:
This interactive session will explore concepts from Simon Sinek's Ted Talk, "Why Good Leaders Make You Feel Safe." Participants will watch the video and then be guided through small and large group discussion that will explore the concepts from the video and how as leaders we can create the foundation for and foster community on our teams, whether those teams are working remote, on campus or a hybrid of both.
What are employees saying about THRIVE?
Feedback from the inaugural learning and wellness event was overwhelmingly positive, with attendees indicating a strong desire for further programming.
"It was inspiring. I learned new information and ways of doing things and it was great to connect with people in a different way."
"My biggest takeaway is the near countless ways that employees are truly thriving while working from home. The benefits to employees mental health, family health, the environment, and the high levels of productivity and commitment to the University while not being physically present on campus is HUGE."
"It was very informative and a hoot to attend."
"It is a great opportunity to invest in ourselves [and] feel supported to do so by our employer."