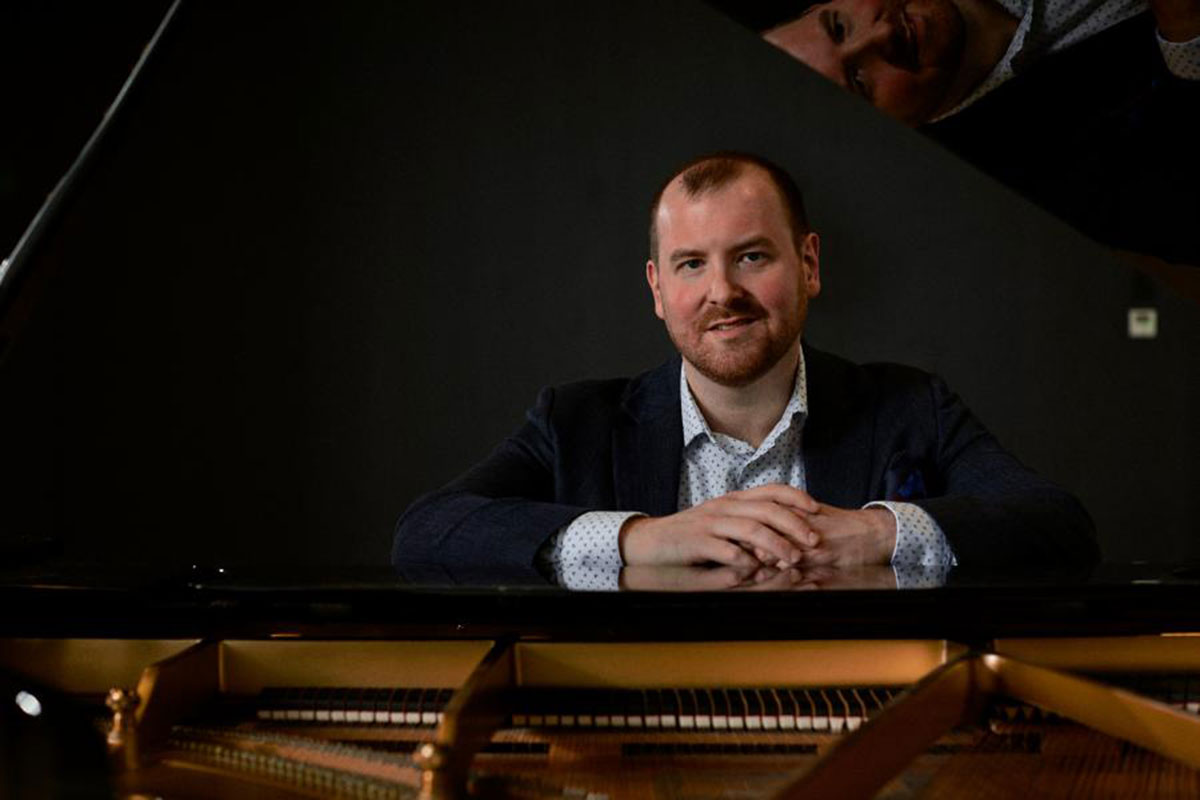 'Change of Plans' pays off
Desautels Faculty of Music Associate Professor Will Bonness wins Juno Award for Jazz Album of the Year (Solo)
May 17, 2022 —
"It feels like a real payoff for all of the work I've put into my music over the years," says Will Bonness [BMus(Perf)/09] of his new Juno Award. "It feels amazing to be recognized and to represent Manitoba at the Junos!"
The Desautels Faculty of Music Associate Professor and jazz pianist was awarded the trophy for Jazz Album of the Year (Solo) for his latest release 'Change of Plans' at the annual Juno Awards gala this past weekend.
Bonness was up against four other talented Canadian jazz musicians, including his friend and Desautels Faculty of Music colleague Jon Gordon. The two of them were even featured as guest performers on each other's albums – Gordon played saxophone on 'Change of Plans,' while Bonness played piano on Gordon's Juno-nominated album 'Stranger Than Fiction.'
"I'm not much for competition in music. I would have been happy for him to win as well!" continues Bonness. "In terms of bets, though, we kept it interesting with a new Porsche."
"This is a tremendous achievement for Will and a real testament to the kind of talent we have in the Desautels Faculty of Music," says UM President and Vice-Chancellor Dr. Michael Benarroch. "We're so proud of him, we congratulate him on his Juno win, and we can't wait to see what he does next."
"The Juno awards, Canada's equivalent of the Grammys, is the highest achievement recognized by the Canadian Music Industry. I am so pleased to see Will's hard work be recognized in this way," adds Edward Jurkowski, the Dean of the Desautels Faculty of Music.
And where does Bonness plan to put his shiny new accolade?
"I will put it on a shelf near my piano, to remind me to keep practicing so I can get another one!"