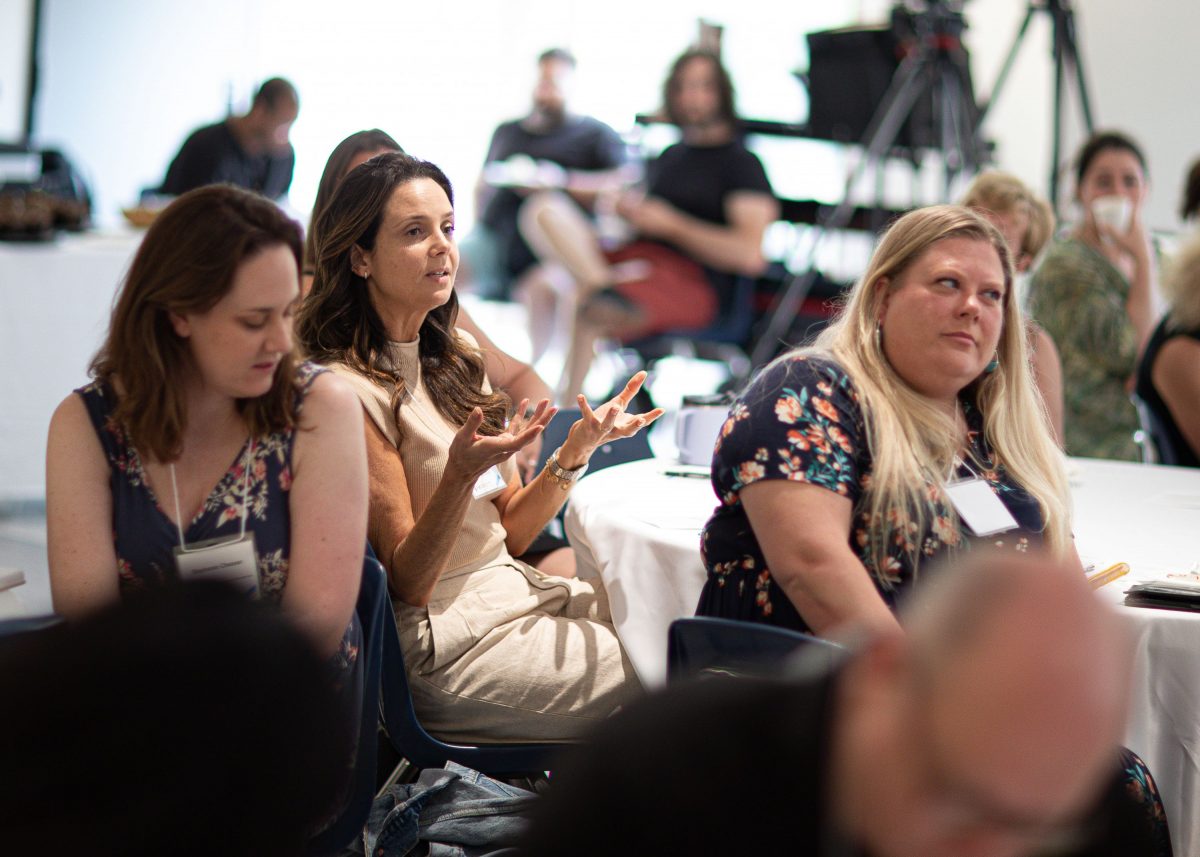 Centre for the Advancement of Teaching and Learning November Workshops
October 18, 2023 —
Check out the wide variety of upcoming workshops offered by the Center for the Advancement of Teaching and Learning scheduled this November!
Advanced Knowledge Transfer in the Health Sciences
Date: Thursday, November 2, 2023
Successful knowledge transfer and application ensures that students apply knowledge acquired in the classroom to their clinical practice both in their academic years and after graduation when they enter their respective fields. This workshop will provide techniques to support this crucial part of learning, including best practices for improving knowledge transfer and tools for measuring knowledge application for clinical reasoning and clinical decision-making in ways that are efficient, effective, and flexible.
Register for advanced knowledge transfer
Faculty Attitudes, Motivation, and Strategies for Teaching Writing
Date: Thursday, November 2, 2023
Dr. Kim Mitchell from the College of Nursing and Dr. Christine Stewart from Women's & Gender Studies will discuss the findings from a recent Canada-wide survey assessing individual and collective self-efficacy for teaching writing. The survey included many University of Manitoba faculty and gives a sense of the struggles and triumphs faculty face when teaching writing to undergraduate students.
This presentation will also discuss strategies for reaching students and inspiring their thinking as they tackle writing at the university level. Time for discussion will be scheduled which will allow attendees to ask questions and share their successful writing instructional moments as we learn together from our collective experience.
Register for the teaching writing presentation
This presentation is a hybrid event. Registrants can choose to attend in person or online.
Enhance participation and collaboration in the classroom with Peerceptiv peer assessment tool Workshop
Date: Tuesday, November 7, 2023
In this workshop, participants will learn how to set up and manage Peerceptiv assignments in a UM Learn course. A Peerceptiv assignment allows students to provide anonymous peer assessments of other students' submitted work, while also allowing students who received feedback to evaluate the inputs that were given. By implementing Peerceptiv, the instructor can enhance engagement, participation and critical thinking among students who work on their assignments.
Register for the Peerceptiv peer assessment tool workshop
Accessible Design for Assessment
Date: Tuesday, November 7, 2023
Assessment is the key to evaluating the success of teaching strategies. If we do not utilize diverse assessment methods that account for the abilities of the learner population in courses, we will not be able to effectively assess the efficacy of teaching strategies being employed. This course will aid Faculty and Instructors in developing diverse assessment tools that remove barriers to the expression of learning, facilitate dynamic and engaging learning environments, and develop accessible spaces for all learners.
Register for Accessible Design for Assessment
Open Educational Resources – What, How, Why (Part 2)
Date: Wednesday, November 8, 2023
The term open educational resources (OER) describes a wide range of materials in teaching and learning that are available for public use with an open license or in the public domain. Examples of OER include full courses, course modules, syllabi, textbooks, lectures, assessments, and datasets.
In this workshop, participants will learn why OER are valuable, how to locate them, how to evaluate them using a rubric, and how to adapt and create them. The workshop does not assume prior experience with these topics.
Creating Connections in SoTL: Conducting Ethical SoTL Research
Date: Thursday, November 9, 2023
This workshop will focus on conducting ethical SoTL research, including how and when to consult with the research ethics office and planning for and justifying primary or secondary use of data in an ethics submission. Together we will explore ethical considerations in SoTL research and how to address these concerns when planning projects. Going beyond considerations of informed consent and confidentiality, we will examine how SoTL research can be conducted in a way that educates and treats students with respect and acknowledges their contributions.
Register for Conducting Ethical SoTL Research
Better Together
Date: Tuesday, November 14, 2023 and Wednesday, November 15,2023
Better Together is a new approach to building entrepreneurial thinking skills. Over two incredible days, you'll have the opportunity to learn with other students, faculty, and staff about an entrepreneurial mindset. And expect it to get hands on! Together, we'll apply our new skills to develop solutions to challenges we face here at UM. All challenges will be linked to one of the United Nations' Sustainable Development Goals. There's more! Meet those who are using entrepreneurial thinking skills to make an impact in our community. And finally, participate in a supportive networking event to celebrate our developing skills
What's in it for students?
Learn, practice and be inspired about how to apply an entrepreneurial mindset
Develop solutions to challenges at UM
Receive a $100 giftcard to UMSU businesses (GPA's, Degrees, IQ's, etc.)
Update Experience Record
Meet new people
Enjoy free food!
What's in it for faculty and staff?
Learn, practice and be inspired about how to apply an entrepreneurial mindset
Develop solutions to challenges at UM
Meaningfully connect with students
Receive a gift valued at approximately $10 from a Manitoba entrepreneur
Meet new people
Enjoy free food!
Visit www.umanitoba.ca/better-together for more details.
The Experiential Learning Gathering – Mapping Experiential Learning at the UM
Date: Thursday, November 16, 2023
Experiential Learning is a strategic priority for the UM. But what exactly does experiential learning look like at our institution? Who are the people involved and what motivates them? What are the places where EL happens and doesn't happen? What supports and resources have been set up for EL, and which ones are still lacking?
Mapping EL at the UM will help us identify strengths and gaps in our EL environment as we think collectively about the future we want for EL at our institution.
At this upcoming Gathering, participants will engage in a collaborative, hands-on activity to map out the UM's EL landscape. Join us for a morning of great conversation and creativity. Registration is required. Coffee, tea and light refreshments will be served.

Register for the Experiential Learning Gathering
What's Working, What's Not? Examining Classroom Teaching and Learning
Date: Tuesday, November 21, 2023
All instructors identify problems in their courses. Whether it's students' struggles to master a key concept or a teaching practice that may not be meeting its purpose, how do we explore "what's working and what's not" in our courses?
In this workshop we will explore "juicy" problems that are ripe for investigation, consider possible solutions, and develop a plan to evaluate the impact of intervention strategies. To participate fully, please bring a smartphone, tablet, or laptop.
Decolonizing Classrooms: Unpacking and Overcoming Barriers to Decolonizing Processes – Part 2
Date: Wednesday, November 22, 2023
Over the past several years, an important discussion of how we can Indigenize and decolonize the academy has been occurring. This new Decolonizing Classrooms workshop series aims to give participants the context and tools necessary to meaningfully engage with decolonizing processes as they relate to education.
Unpacking and Overcoming Barriers to Engagement and Decolonizing Processes explores the barriers that exist for instructors and students, which prevent them from enacting decolonizing processes in educational contexts. This workshop also discusses the colonial barriers that prevent students from engaging fully in classrooms. Strategies for overcoming these barriers are considered, and participants are supported as they begin to learn how to utilize these strategies to support decolonizing processes in their classrooms
Conducting Fair Appeal Hearings
Date: Monday, November 27, 2023
This workshop is for academic administrators, academic staff and students who are current members of faculty or university level student appeal committees. This would also be of interest to support staff who provide administrative support to committees. This interactive workshop will provide participants with practical information necessary to properly conduct appeal hearings according to University policies and procedures, as well as to ensure that students are treated fairly throughout the appeal process. This workshop will include considerations for the pre-hearing stage (i.e., notice to students), the hearing itself, and post-hearing matters (i.e., decisions).
Register for the Conducting Fair Appeal Hearings workshop
UM Learn Grades & User Progress
Date: Tuesday, November 28, 2023
In this workshop, participants will receive technical guidance through the process of building a gradebook in UM Learn and then utilizing the user progress tool to track students' progress in the course. Using the gradebook in UM Learn allows instructors to share feedback and assessments with students in a secure and confidential manner.
Register for the UM Learn Grades & User Progress Workshop
Experientially Speaking Session 3: Experiential Learning in The Time of Crisis Workshop
Date: Wednesday, November 29, 2023
Climate disaster, Covid-19, financial crises, the rise of fascism, international conflict, forced migration. These are some of the crises facing our students today. How can experiential learning help students develop the skills, knowledge and experiences required to thrive in today's rapidly changing world? How might traditional approaches to experiential learning need to change to adapt to this new reality?
Register for the Experiential Learning in The Time of Crisis Session
Using classroom polling tools to increase students' engagement and participation in class Workshop
Date: Wednesday, November 29, 2023
In this workshop, participants will learn how to use classroom polling tools – Mentimeter and iClicker – to engage students in class. This session discusses how to setup and access the polling tools accounts, use them in the classroom to conduct polls and engage students. It also talks about the similarities and differences between the tools and scenarios when these tools are best utilized.
Note: Participants will need to install iClicker Cloud on their own computer in advance of the workshop.