Celebrating St John's College alums at Lunch and Lively in part of Homecoming 2023  
Thirdy college alums gather over lunch and conversation as they reconnect with past colleagues and catch up on the latest college news.
September 22, 2023 —
As Homecoming 2023 ends, we were thrilled to connect with our St John's College alums this past week in the Cross Common Room for our Annual Lunch and Lively event.
Thirty college alumni gathered as we re-connected over the lunch hour to see what they've been up to in the past year, how they are doing post-COVID, and share what exciting things are happening around the college lately.
Notable alums that were present include our former fellows:
Former Warden, Chris Trott

Retired History Fellow and Senior Scholar, Francis Carroll

Retired Chemistry Fellow, a graduate of '59, George Baldwin

Emeritus and Retired Fellow, a graduate of '62, Anthony Waterman
Other alums in attendance include:
Lutheran pastor, Carol Janke

Retired Anglican Priest, a grad of '65, David Pate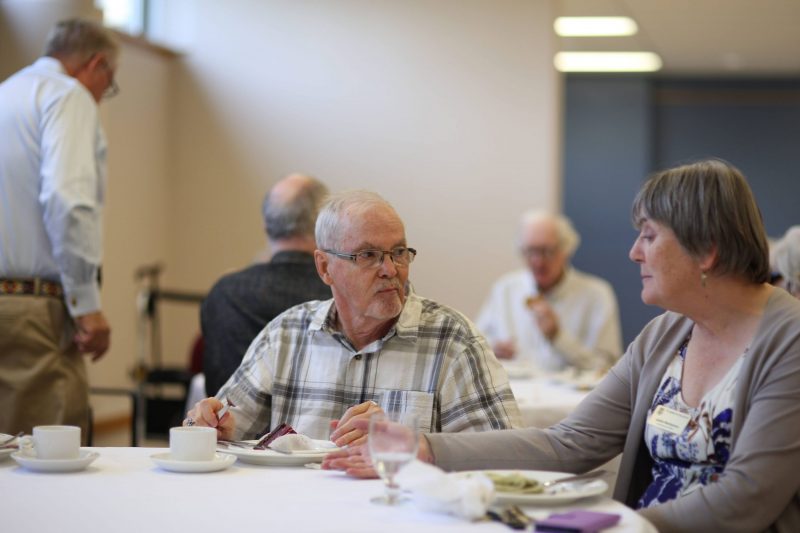 Following the lunch provided by our Daily Bread Café, our Dean of Studies, Dr. Jade Weimer, finished the afternoon with a talk on her research focusing on Women's participation in early Christian assemblies. Dr. Weimer's presentation opened our alum's eyes to the impact our fellows are making in the academic world and their impact on our students in the college.
In recapping Dr. Weimer's talk, here are the takeaways we took away:
Women's participation in communal singing during worship in early Christian assemblies became a problematic issue, partly because of the reference in 1 Corinthians 14:34-35, which some later Patristic authorities used to claim women ought to remain silent in the church. However, there are differing opinions, ranging from complete inclusion of women in this ritual practice to total exclusion.

The latter opinion prevailed, and women were permitted to sing we can understand this permission in three possible ways:

A) The focus on unity is greater than gender hierarchy

B) Singing is an autonomous expression of faith by women.

C) This is just an example of patriarchal control where women were permitted to sing to prevent them from doing other things such as teaching.

All three explanations can exist simultaneously, and they are not mutually exclusive but somewhat dependent on time, location, and perspective.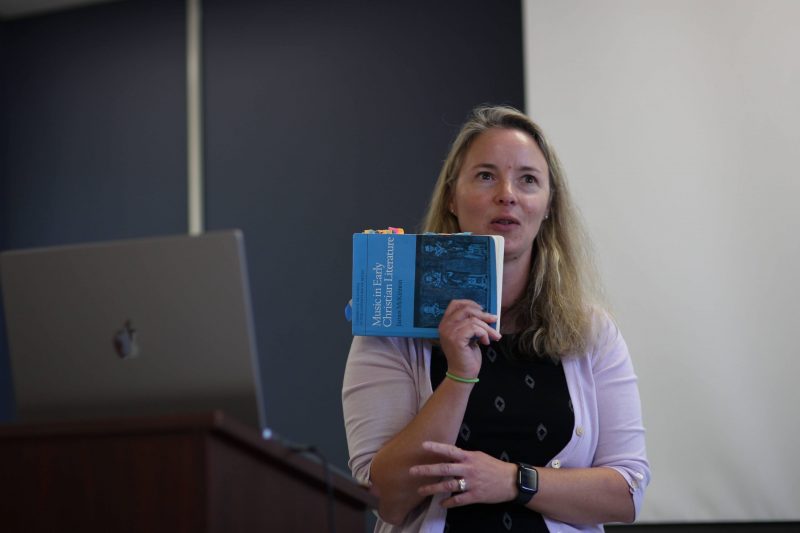 It was a great afternoon of connection, food, and conversation, and we look forward to more alumni community events in the coming months.
To learn more about our community and alums, visit here.
To gain insight on our new residence campaign, visit our website here.