Celebrating 145 years!
14 amazing things you may not know about UM
February 28, 2022 —
On Feb. 28, the University of Manitoba turned 145, giving us a great opportunity to reflect on the history and achievements of UM, as well as the things that make us unique.
"Since 1877 we have been empowering people to realize their potential and discover how they can use their talents for the betterment of their community," says President Michael Benarroch. "It began when our first graduate, a Métis man named William Reginald Gunn received his degree in 1880, and with our inaugural donor Alexander Kennedy Isbister, a Métis lawyer who created a scholarship to enable any student, no matter their background, to study here."
"Through our remarkable graduates and faculty, this university has impacted the world and that is something we will keep doing, better and better, over the next 145 years."
Here are 14 things you may not know about us:
Home to the National Centre for Truth and Reconciliation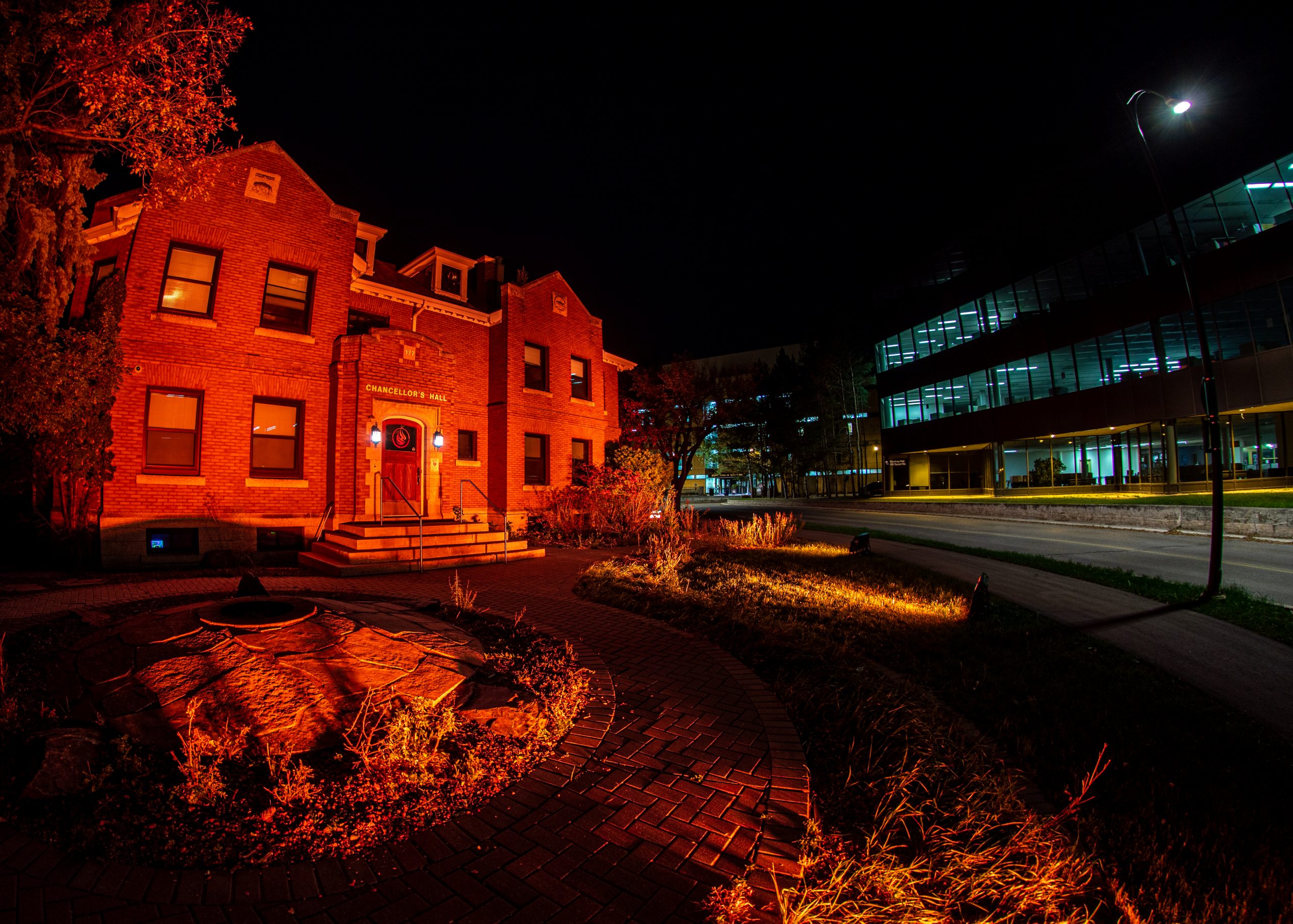 The National Centre for Truth and Reconciliation (NCTR) at UM opened its doors to the public on November 3, 2015, providing Canadians access to its innovative and progressive archive to foster reconciliation. It is currently based in what was Chancellor's Hall. A new home for NCTR is planned to be built on the Southwood Lands.

Prior to its opening, the Honorable Murray Sinclair [LLB/79, LLD/02] led the work of the Truth and Reconciliation Commission as the chair of the inquiry. The Robson Hall Faculty of Law grad was the first Indigenous judge in the province and was appointed as a senator in 2016.

In 2011 and while the TRC was still ongoing, President David Barnard apologized for the University of Manitoba's role in the damage caused by residential schools. It was the first time a university had apologized to residential school Survivors and their families.
A health pioneer on a stamp
University of Manitoba alum Henry Bruce Chown [MD/22] is one of six groundbreaking physicians and researchers celebrated across the country with the unveiling of a set of commemorative Canada Post stamps in 2020. The renowned researcher and a former UM professor is internationally recognized for saving thousands of babies worldwide, leading the way in eliminating the once-deadly rhesus (Rh) disease, a condition that may occur when the Rh blood types of a pregnant woman and her fetus are incompatible.
In 2002, UM also had its own stamp.

Did you also know: UM has graduated tens of thousands of health-care professionals, from doctors and nurses, to pharmacists, dentists, dental hygienists and rehabilitation specialists.
A Nobel Prize in Physics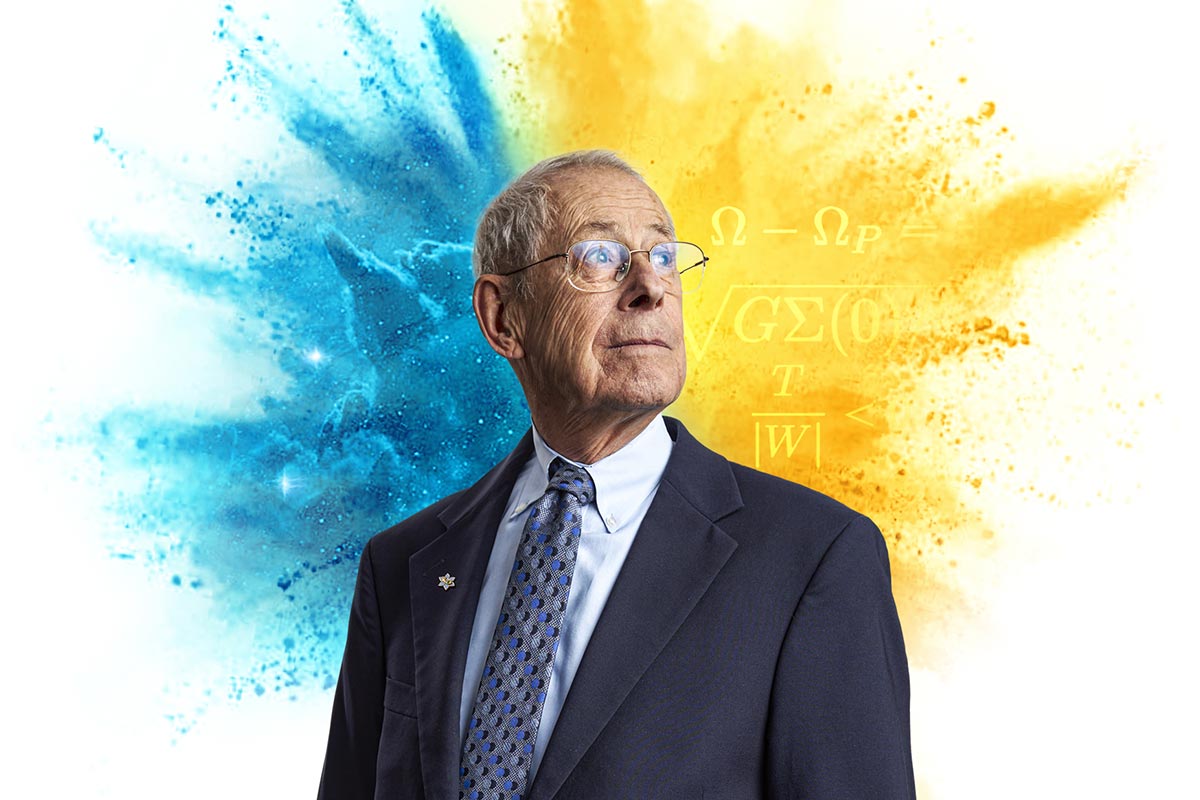 Scientist James Peebles [BSc/58, DSc/89] is a Nobel Prize Laureate, earning the Nobel Prize in Physics in 2019. He earned his undergrad at UM in and later gained his PhD in the group of Robert Dicke at Princeton University in New Jersey in 1962. He has remained there ever since. Peebles now holds the title of Albert Einstein Professor of Science at Princeton.
Speaking of famous alum, renowned game show host Monty Hall [BSc/46, LLD/87] served as president of the University of Manitoba Students' Union in 1945 and credits the financial support he received for his education—a gesture he stated as the inspiration for his own acclaimed philanthropy and humanitarianism.

First of its kind role: Vice-President (Indigenous)
Established in October 2019, Dr. Catherine Cook [MD/87, MSc/03] was announced as the Vice-President (Indigenous), in this role that was the first of its kind at UM, as well as among Canada's U15 universities.
Did you also know: Ovide Mercredi [LLB/1977] was president of the first Indigenous Students' Association in Canada at UM.
Leaders in global public health
Dr. Frank Plummer's research has had enormous impacts on global health policy has saved many millions of lives. Dr. James Blanchard has spent the last decade working on HIV prevention in India and contributed to the design of India's National AIDS Control Programme.
A truly transformational gift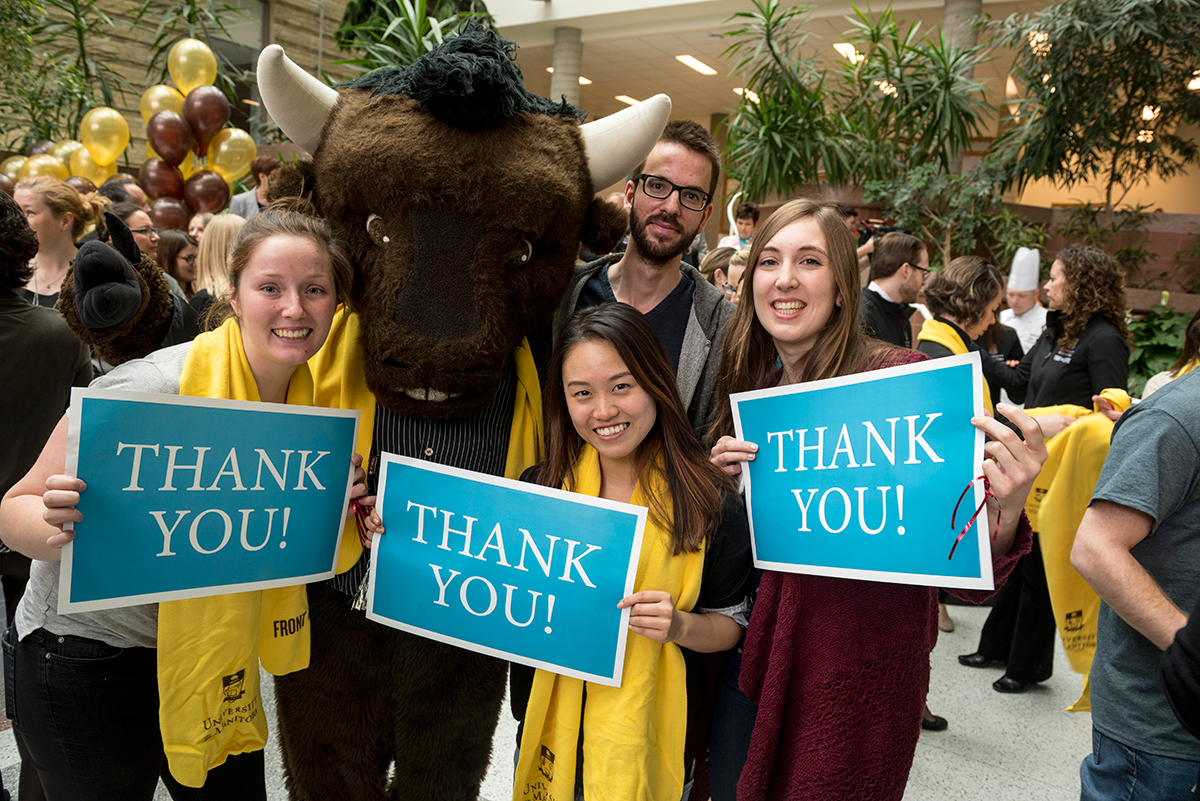 In 2016, Ernest Rady [BComm/58, LLB/62, LLD/15] made UM history. He announced a gift of $30 million, the largest-ever personal donation to the university, and to what is now the Rady Faculty of Health Sciences. Ernest and his wife Evelyn [BA/60,BSW/61, MSW/67] dedicated the gift to his parents, Rose and Dr. Max Rady [MD/21], the latter a UM alum, physician and namesake of the Max Rady College of Medicine.
Paving the way for Human Rights
In 2018, the Faculty of Law announced the first Master of Human Rights (MHR) graduate degree program to be offered in Canada.
KISS rocked UM unannounced
KISS performed at Taché Hall on Feb. 8, 1974, at an unadvertised and free event. It was one of the first shows KISS ever performed. Everybody in the audience looked in absolute amazement, one witness recalls.
99 Rhodes Scholars
UM has produced 99 Rhodes Scholars – that's more than any other university in western Canada.
One of the largest insect collections
The J.B. Wallis / R.E. Roughley Museum of Entomology contains more than 2 million specimens, which is one of the largest collections in Western Canada. UM is also home to the only stand-alone department of entomology in Canada.
View this post on Instagram
Father of Canola
Dr. Baldur R. Stefansson [BSA/50, MSc/52, PhD/66, LLD/97], is often described as the father of canola. He began his career as an oilseed breeder in the Faculty of Agricultural and Food Sciences' department of plant science and recognized the potential of oilseed rape as an edible oilseed crop for temperate climates. He is credited to creating canola oil, sparking a $30 billion industry.
Explosions, floods and embezzlement
In January, 1939 an explosion rocked the third floor of the Buller building. It happened minutes before students would have entered for their science classes. A propane leak is believed to have ignited the explosion that scorched desks, crumbled walls and collapsed parts of the ceiling. Thankfully, in the end, only two men were injured.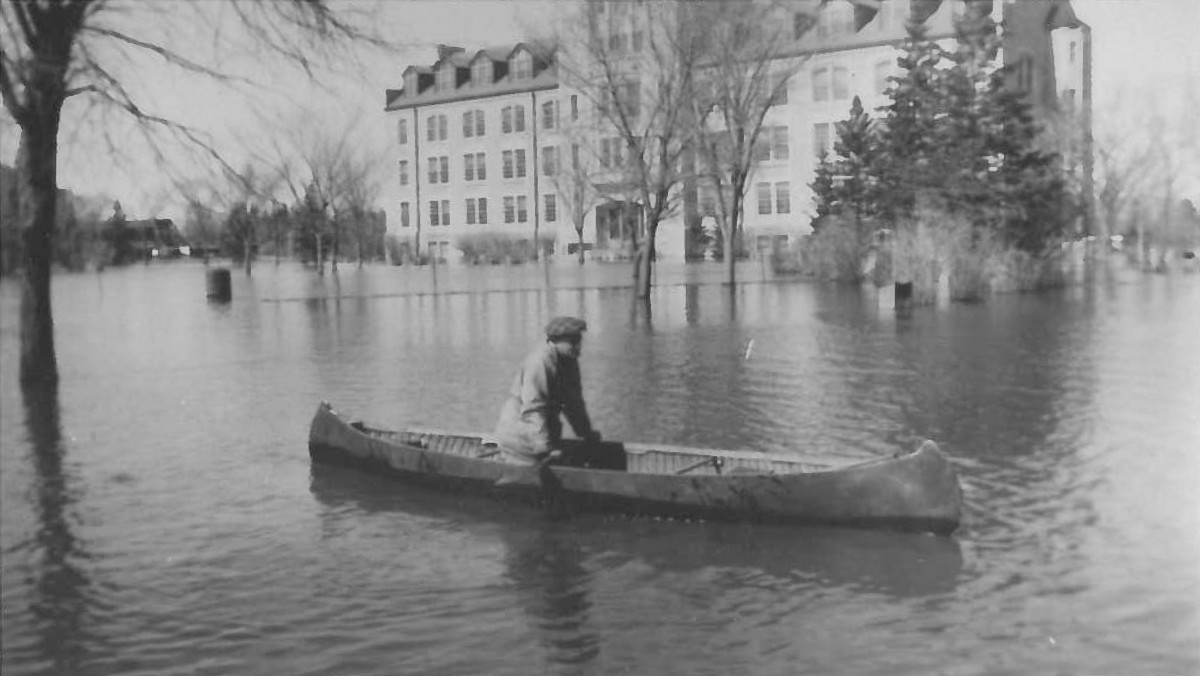 Winnipeg and other parts of Manitoba had been inundated by floodwaters several times, particularly in 1923 and 1950. In 1950, UM was largely underwater, and canoeing was the only way to get around. Hundreds of Manitobans lost their homes.
In 1932, John A. Machray—the nephew of Robert Machray, the namesake of Machray Hall—was sentenced to prison for embezzling funds from UM. For 25 years he managed the funds for the university and was the chair of the Board of Governors until the week before. It's estimated that $1.8 million (a giant sum at that time) was syphoned from UM and others to pay off debts from bad investments.
First college basketball game
According to a recently published book about the origins of basketball, the University of Manitoba is likely where the first college/university game was played in Canada. This is based on the research found in Nais-MYTH: Basketball's Stolen Legacy.
The UM Bisons have built their own legacy too. Retired men's volleyball coach Garth Pischke became the all-time winningest collegiate coach in North America in 2014, winning 1,240 games. Overall, the Bisons have named 1,991 U SPORTS academic all-Canadians since 1990, placing them eighth across the country.
Ditchball
Ditchball is a game that only the Faculty of Architecture can truly describe. In its origins, dating back to 1977, the game consisted of two five-person teams inside a large ditch made of snow and ice, 2 to 3 meters high where, the object of the game was to get a massive cloth ball (actually a rhombicuboctahedron) out of the ditch and into the hands of your goalie. Each goalie is located at the top of each end.
The original game was violent, which meant it had to evolve slightly. In whatever form it takes next, it will be fun to watch.