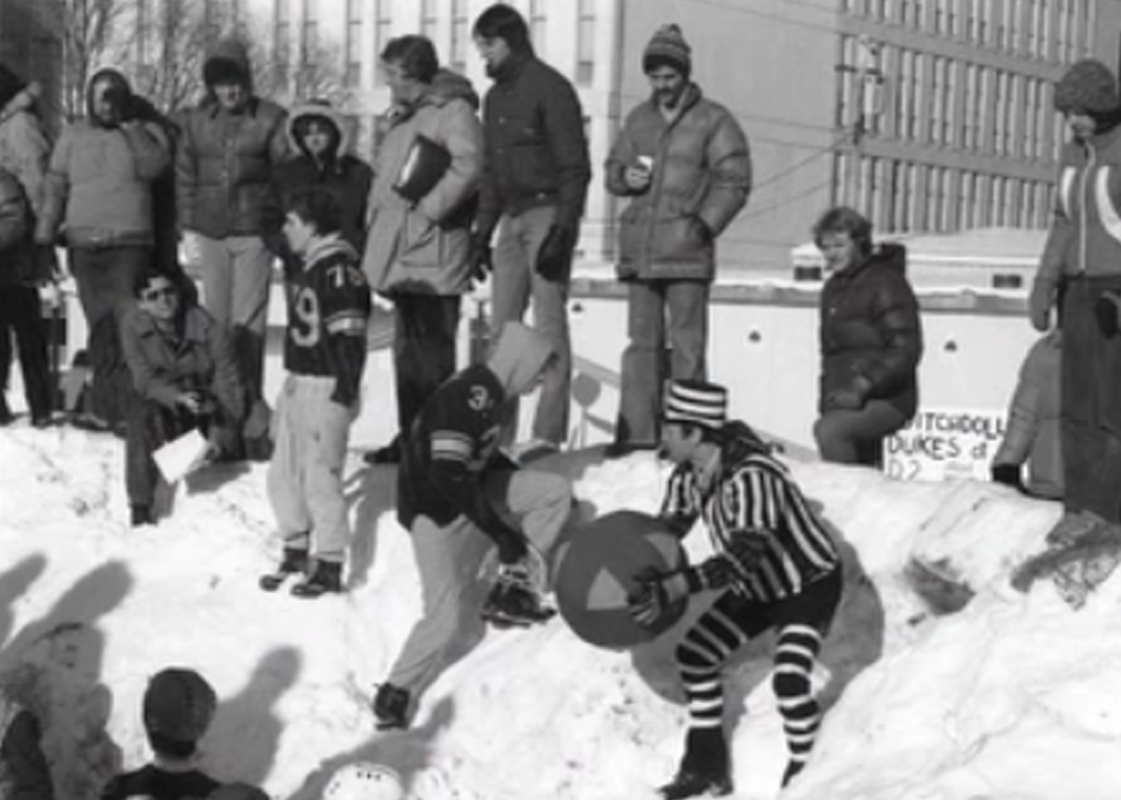 Not an Olympic sport yet, but Ditchball returns to campus today
Check out the history of Ditchball at the University of Manitoba
February 16, 2018 —
Teams of architecture students are braving the cold to play against each other in a friendly game of Ditchball outside of the Architecture 2 building.
Ditchball has been around since 1977.
Watch our throwback video from 2009 below to see how Ditchball originated. Don't miss it outside of Architecture II today starting at noon.