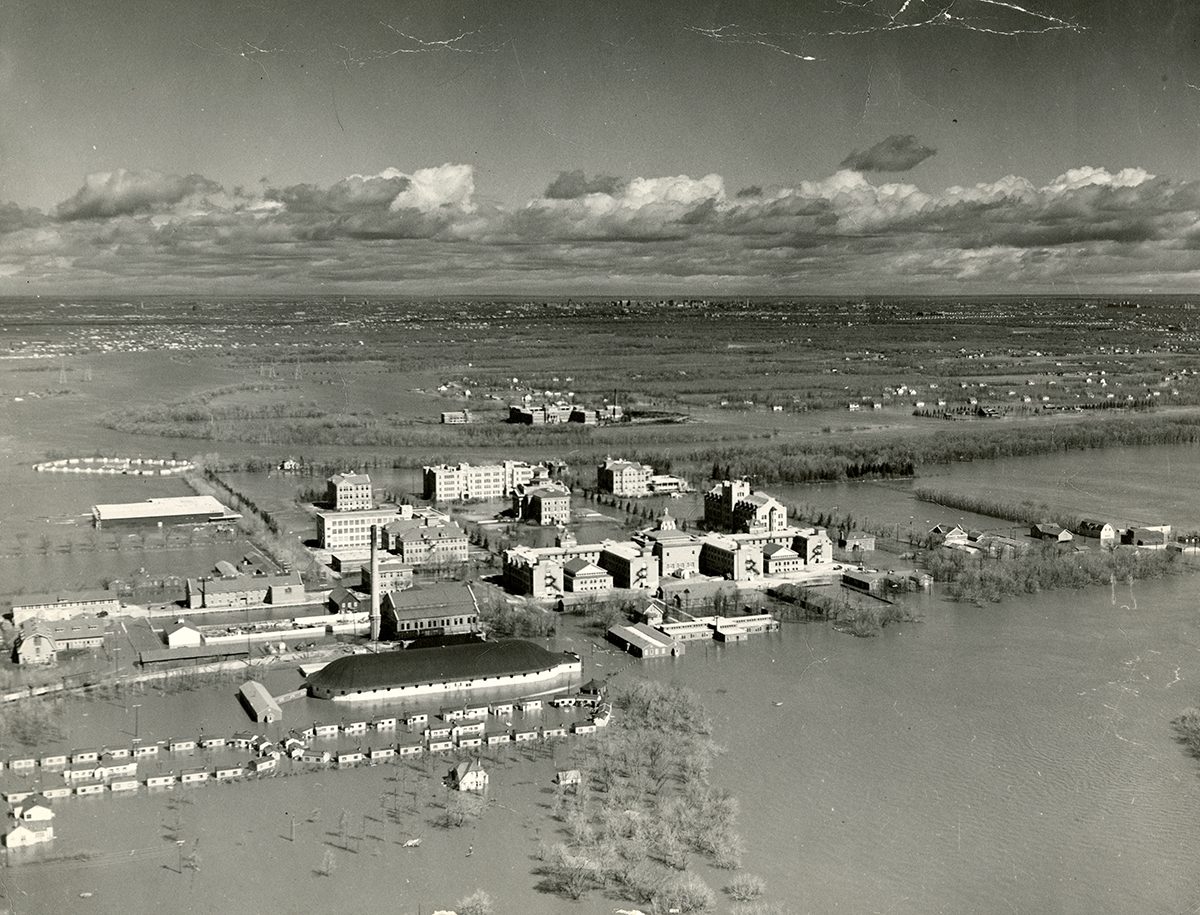 Flood memories of Winnipeg
August 30, 2017 —
The tragedy unfolding in Houston may remind us of what happened here in 1997. While nowhere near the extent and impact of what is happening to Houston, it reminds one of what transpired in Manitoba 20 years ago.
Back in 1997, people south of the floodway were evacuated after images of the fall of Grand Forks and Ste. Agathe were televised. Water rose precariously close to buildings at the U of M, and classes were all but cancelled as safety was the priority and many staff and students were on sandbagging duty. A U of M staff member managed to take some aerial video of flooded areas, including the Fort Garry campus and one staff member wrote about his experience. The archived 1997 U of M flood info site is still viewable, but most links are inactive today.
Of course, before the floodway, Winnipeg and other parts of Manitoba had been inundated by floodwaters several times, particularly in 1923 and 1950. In 1950, the University of Manitoba was largely underwater, and canoeing was the only way to get around. Hundreds of Manitobans lost their homes.
But today, literally hundreds of thousands of people in Texas and Louisiana are affected by the effects of Hurricane Harvey and its associated flooding. Our thoughts are with them as we reflect on the awesome power of Mother Nature.