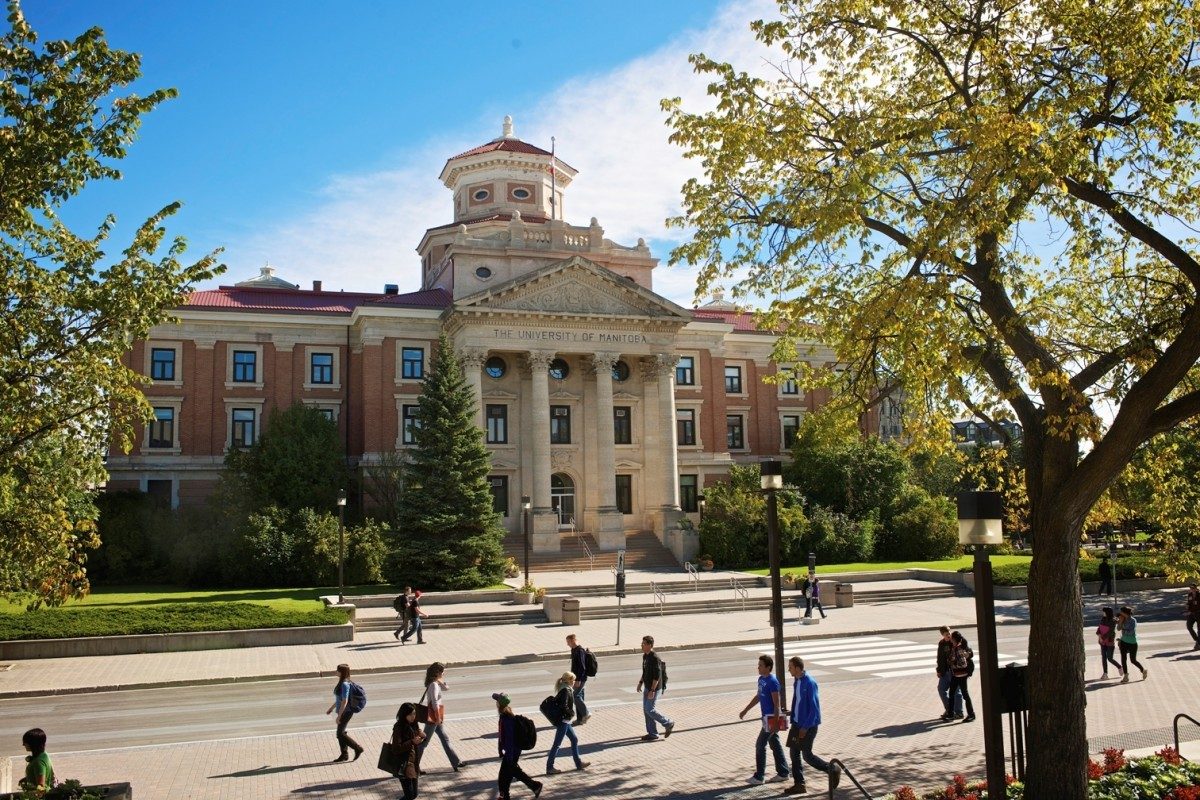 Celebrating 140 years of teaching and learning
October 10, 2017 —
Alumni pay tribute to their memorable teachers.
A challenge to be innovative and creative
Usha Mittoo [MBA/81] is a groundbreaker — and she traces it back to her own classroom learning. The first female finance professor at the I.H. Asper School of Business remembers worrying as a University of Manitoba student that she didn't have the background to follow the case studies they were doing in her course. She had just come from India and was the only foreign student in her program.
"I understand," said her prof Ross Henderson, a Harvard-trained PhD who used the Socratic method in his courses, when she went to see him after class. "But you are coming with new insights rather than looking from the same perspective as everyone else." He challenged her "to be innovative and creative," says Mittoo.
That lesson never left her. After completing her PhD at UBC, she joined Asper School of Business in 1988 and currently holds the Stuart Clark Professorship in Financial Management. Mittoo has lectured and presented all over the globe and has received many awards for her research and teaching; her work on Canadian markets and international finance has been cited in many top academic and practitioner journals and textbooks.
Her professor, she says, "was receptive to my perspective and encouraged me to grow what I saw as a weakness into a strength — to take risks and to think outside the box."
—Mariianne Mays Wiebe
Luke Nickel [B.MUS. (COMP.)/11]: A sense of boundless possibility
In 2008-9, my third year as an undergraduate student at the University of Manitoba, I was enrolled in the XIE ensemble, or eXperimental Improv Ensemble, under the direction of Dr. Gordon Fitzell. Unlike other musical ensembles where students would perform existing repertoire at lunchtime concerts at the Desautels Faculty of Music, the XIE taught an improvisatory approach — both musically and in respect to its own organization. Dr. Fitzell worked with us to organize our own off-campus events. The events ranged in size from small jam sessions to larger multidisciplinary shows.
I will never forget when Dr. Fitzell proposed that we fundraise for Amnesty International by cooking and serving a meal to over fifty people. The catch? We were to do it while musically improvising using cutlery, food-processors, knives and food. This experience was extremely inspirational to me at the time.
Dr. Fitzell taught us the fundamentals of event organization, but also the hard-to-teach capability to dream as big as our brains would allow us. I carry this sense of boundless possibility with me in my work as a festival director as well as into my own artistic practice.
Award-winning Canadian interdisciplinary artist and researcher Luke Nickel just completed his PhD at Bath Spa University and lives in Bristol, UK. His work investigates notions of notation, re-performance, loss of fidelity and memory. He cofounded and continues to co-direct Winnipeg's Cluster Festival of New Music + Integrated Arts, which in March 2017 celebrated its eighth year.
For more alumni memorable moments, read the rest of the story in the Spring 2017 issue of Teaching Life online.