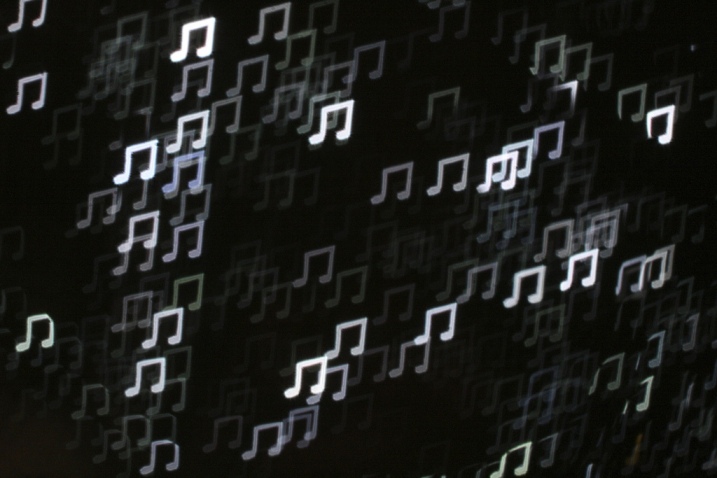 CBC: 30 hot Canadian classical musicians under 30, 2019 edition
August 7, 2019 —
The CBC just released its annual "30 hot Canadian classical musicians under 30" list, and four of the musicians are affiliated with the Desautels Faculty of Music: current students Albert Chen, alumna Jillian Bonner, new University of Manitoba Symphony Orchestra conductor Naomi Woo, and David Liam Roberts, who studies under one of our faculty members but is not enrolled.
Albert Chen, pianist
Age: 20
From: Winnipeg
"We live in a world that emphasizes consumption whereas music is all about creating," says Albert Chen, a young pianist with an old soul who looks to legends such as Vladimir Horowitz, Arthur Rubinstein and Claudio Arrau for inspiration. It seems to be working: last October, he did a recital tour of Manitoba and Saskatchewan as a CFMTA young artist; in February, he made his concerto debut playing Beethoven's "Emperor" with the University of Manitoba Symphony Orchestra; and in June he played the third movement of Tchaikovsky's Piano Concerto No. 1 with the Winnipeg Symphony Orchestra — all of this while still working on his bachelor of music.
He loves Shostakovich, hates insects and says Miles Davis's Kind of Blue changed his life. And if he can recover from the disappointing final season of Game of Thrones (he's a big fan), then Chen's future plans include playing in the scholarship-winners' recital of the Women's Musical Club of Winnipeg's upcoming concert season, graduating from the University of Manitoba, and taking the MCAT exam for entry into medical school. We think he'll excel wherever life takes him.
Jillian Bonner, mezzo-soprano
Age: 29
From: Saint John
In 2005, at the historic Imperial Theatre in Saint John, Jillian Bonner sang in the chorus of Puccini's Tosca and her fate was sealed. Fourteen years and a lot of hard work later, she's basking in the afterglow of singing her first Charlotte in Massenet's Werther at the Lunenburg Academy of Music last May. "I have to actively convince myself to practise other music, instead of just constantly working on Werther!"
But other work does beckon: Bonner is heading to Toronto this fall to begin a Rebanks Family Fellowship at the Royal Conservatory of Music, and she'll make her debut with the Toronto Symphony Orchestra in January 2020 as a soloist in Mozart's Requiem, the latter resulting from a collaboration between the TSO and Barbara Hannigan's Equilibrium Young Artists initiative. If Bonner gets homesick for the lush greenery and ocean breezes of her native New Brunswick, she'll distract herself with — this is weird — a mix of horror and Disney movies. And when she's not belting out show tunes from Sondheim musicals ("he writes such beautiful, poignant lyrics"), she's busy advocating for social justice, "especially pertaining to feminism and the LGBTQIA+ community."
We raise a pint of Moosehead (Bonner's favourite) in her honour.
Naomi Woo, conductor
Age: 29
From: North Vancouver
Hey, Winnipeg: get ready to welcome Naomi Woo to your fair city. She's moving there in September to become assistant conductor of the Winnipeg Symphony Orchestra, conductor of the University of Manitoba Symphony Orchestra, and artistic director of Winnipeg Sistema. "I look forward to getting to know many sides of this vibrant city," she says. "I'm especially thrilled to be able to work with the musicians in the WSO — it is such a warm community, and an absolutely stellar orchestra."
Woo will be arriving from Cambridge, England, where she recently submitted her PhD thesis on 20th- and 21st-century piano études, including a full chapter on Nicole Lizée's Hitchcock Études. "I really love the way she works with sound, and also how blurred the boundaries are between the live and electronic components of the music." Despite her busy schedule in Winnipeg, Woo will return to England in September to perform piano with Tangram, a collective dedicated to the new music of the Chinese diaspora, at the Rye Arts Festival. She loves Blossom Dearie ("her voice is just amazing"), greatly admires Marin Alsop, and says nothing beats "working at the piano while a deer casually strolls up to the window to peer through" at the Banff Centre for the Arts.
David Liam Roberts, cellist
Age: 19
From: Winnipeg
Best thing about being a musician? "Being able to make a human connection with, and speak to, people through my performances without even saying a word," says David Liam Roberts, and that eloquence is taking him far. He was the youngest-ever finalist (and won second prize) at the 2018 Women's Musical Club of Winnipeg's McLellan Competition; he won first prize (strings) and the grand award ($5,000) at the 2018 National Music Festival, securing a solo appearance in spring 2020 with the New Brunswick Youth Orchestra; and he has completed his first year at the Royal Conservatory's Glenn Gould School, where he got to play Mendelssohn's D Minor Trio with his newly formed chamber group.
Roberts also oversees the Ottawa, Toronto and Winnipeg chapters of the Back to Bach Project, visiting elementary schools and "highlighting the importance of having vision and determination in achieving goals as well as sharing great classical music with them." He's inspired by James Ehnes and Yo-Yo Ma and says Pablo Casal's 1937 recording of Dvorak's Cello Concerto set him on his current path. Fun fact: Roberts won the silver medal in triathlon at the 2012 Manitoba Summer Games. Catch him if you can!