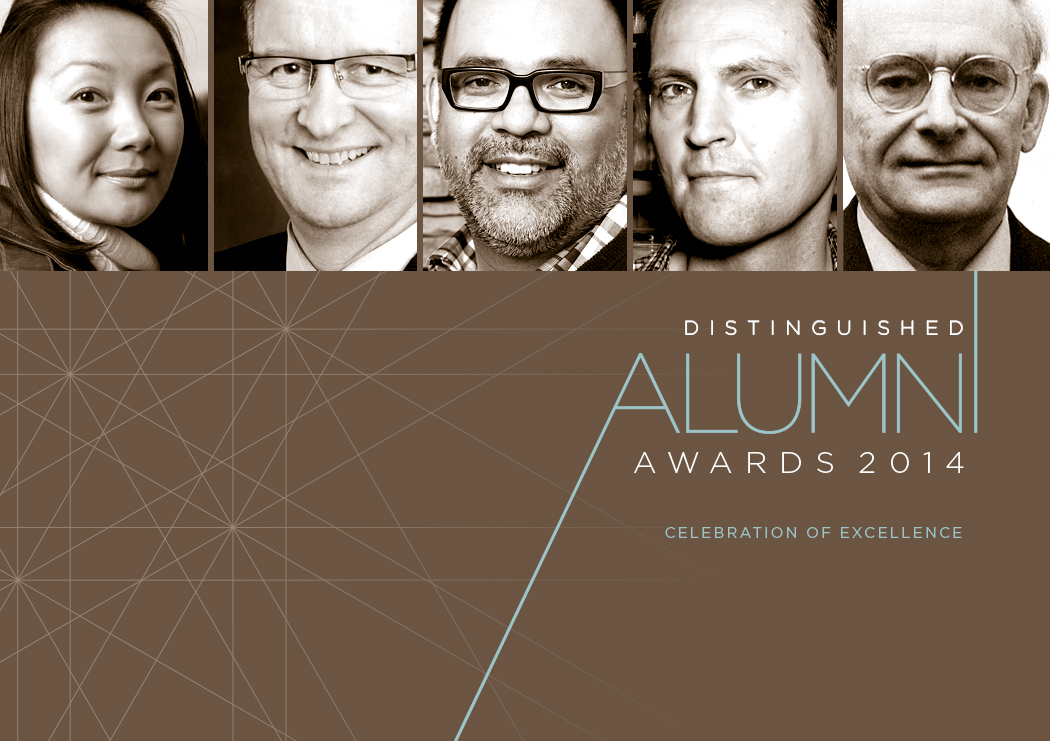 Cause for Celebration
May 1, 2014 —
The following is an op-ed written by John Kearsey, Vice-President (External) at the University of Manitoba.
It's not always easy to feel comfortable when you move into a new community, as I did to Winnipeg from Melbourne, Australia just over four years ago.  But because I was part of the University of Manitoba extended community, I was quickly embraced by the people in this city and province, making friends in meaningful and valued ways that give truth to Manitoba's license plate claim.
I am awed by the warmth, commitment and innovation bred in the people of this province, no matter where they or their families originate from, no matter what they believe in.
My reflections on the past four years are timely, and deeply personal, because tonight, on May 1, 2014, the University of Manitoba will host its inaugural Distinguished Alumni Awards Celebration of Excellence.
The Distinguished Alumni Award (DAA) has existed for decades: an honour bestowed upon an esteemed graduate who boldly demonstrates the values of professional excellence and community service that the University of Manitoba has tried to instill in alumni since 1877. This year, for the first time ever, we have bolstered the DAA with four new categories: for outstanding professional achievement, for service to the university, for community leadership, and for the achievements of a young alumnus or alumna.
You might fairly ask, Why should I care that the U of M is celebrating its graduates? My answer is this: Because there is simply no part of our daily lives in Manitoba, in Canada and in the communities where we live, learn and work around the world, that hasn't benefitted in some way from University of Manitoba alumni.
The success of our alumni is inextricably linked with the success of our province – not only by way of impact, but by sheer numbers: at this year's upcoming Spring Convocation, the University of Manitoba will crest the 200,000 alumni mark! Almost 90,000 of those graduates live in Manitoba today.
Health care, infectious diseases, climate change, human rights and functional foods are but a few of the applied areas of research and study where the University of Manitoba and its alumni – researchers like Karen Busby, David Barber and Frank Plummer – have built a reputation for world-class ideas and innovations. As well, our alumni – artists, writers, and musicians like Wanda Koop, Miriam Toews and Andriana Chuchman – enrich this community's cultural life. Their impact is everywhere we look, continually pushing our province into the future with bold ideas.
Beyond professional or scholarly accomplishments, what most impresses me about our alumni is how they embody the idea of what it means to be a Manitoban. Like all Manitobans, our alumni are inspired by the power and the spirit of this place. They don't bend to forces of nature or circumstance, but defy them, innovate around them and embrace them as part of who they are.
And the values they take with them into the world comprise one of the University of Manitoba's—and, by extension, Manitoba's— greatest exports.
As for imports, I consider myself fortunate to be among them. At four years and counting, I feel myself now firmly among the larger Manitoba family. And for that, I say thanks.
The University of Manitoba Distinguished Alumni Awards Celebration takes place Thursday, May 1 at the Winnipeg Art Gallery at 7:30 p.m.