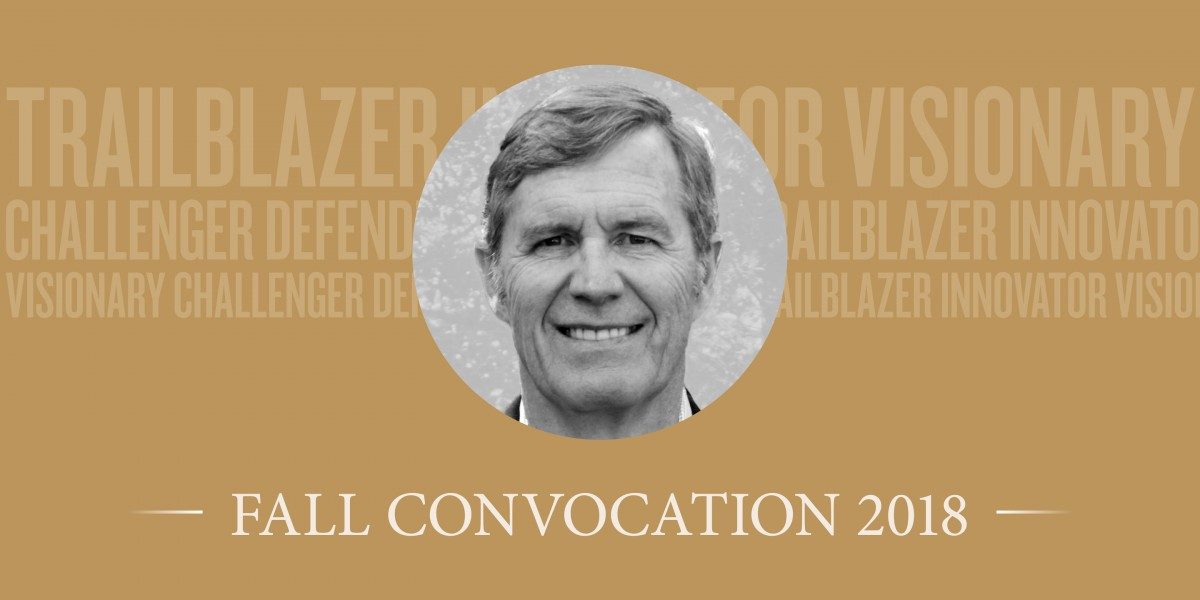 Business leader and distinguished alumnus to receive honorary degree
October 12, 2018 —
Each year, the University of Manitoba bestows honorary degrees upon individuals who have achieved preeminence in the advancement of culture, communications, education, administration, scholarship, leadership, philanthropy, mentorship and business.
During the 51st annual Fall Convocation of the University of Manitoba on October 18, 2018, an honorary degree will be awarded to a major force in the Winnipeg financial community:
Gregory Hanson
C.M.; B.Comm.(Hons.)(Man.)
Mr. Gregory Hanson is a highly respected business leader with a well-deserved reputation for strengthening Manitoba communities.
From a young age, his determined, independent spirit was encouraged. His father passed away when he was just 14 months old, but he was never made to feel disadvantaged. His mother, a woman as compassionate as she was strong, raised her son to be equally so.
He worked part-time to attend private school, eventually enrolled at the University of Manitoba and after graduating with a Bachelor of Commerce (Honours) in 1976, went on to earn his chartered accountant designation.
At university he also met his wife Mary, who he says deserves three-quarters of the credit for his success. Together they raised a son, Adam, and daughter, Janine.
Mr. Hanson joined Wawanesa Mutual Insurance in 1979. In 1992, at age 41, he became the youngest president and CEO in the company's 100-year-old history. Under his leadership, Wawanesa transformed into Canada's largest mutual insurance company and one of the country's top-ranked property and casualty insurers.
As his influence in business grew, Mr. Hanson also became a major force in the community. He was chair of the Winnipeg Foundation and the 2010 United Way of Winnipeg campaign, and has played a leading role in many other organizations that improve the well-being of those who call Manitoba home.
The highlight of his volunteer service was with the 1999 Pan American Games, which he counts as the toughest but most rewarding of tasks. As chair of finance, he brought the event to a successful close with a surplus of $8 million—a legacy that continues to benefit sports programs in Manitoba.
Today he is focused on the success of the next generation of Indigenous Peoples, most notably through the Winnipeg Boldness Project, which empowers families in the Point Douglas neighbourhood. He also champions the Bear Clan Patrol, encouraging more formalized governance practices and also volunteering on the patrol itself.
Since retiring in 2007, he has remained active in the business community and currently sits on the board of James Richardson & Sons and chairs the board of Wynward Insurance Group. At the University of Manitoba, he is a member of the President's Front and Centre campaign team.
His many honours include the Order of Canada, the U of M's Distinguished Alumni Award, and the Manitoba Chamber of Commerce Lieutenant Governor's Award for outstanding service to the community.