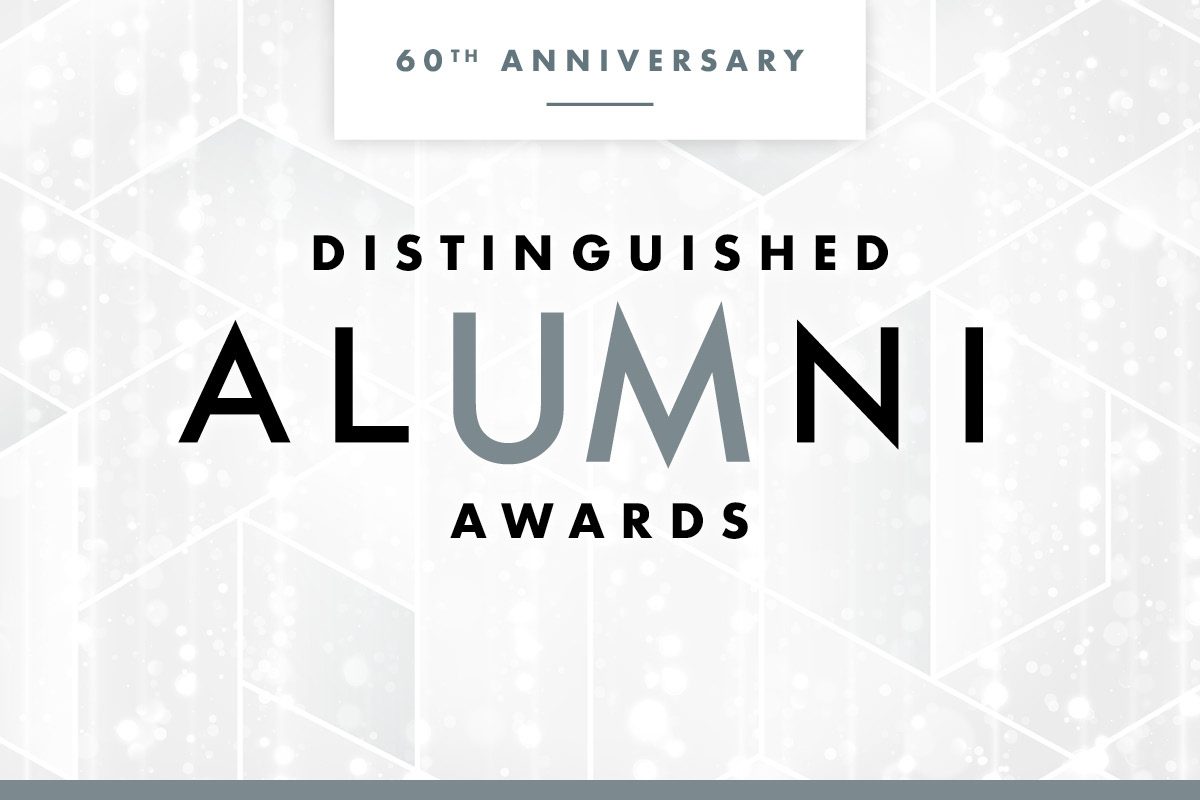 Building better futures for all: meet the 2019 Distinguished Alumni Award recipients
UM graduates making the world a better place
January 16, 2019 —
For the past 60 years, the University of Manitoba's Distinguished Alumni Awards have honoured trailblazers, innovators and visionaries—graduates whose outstanding accomplishments have inspired people close to home and around the world. This year's recipients have made an impact in the fields of finance, social advocacy, community leadership and university education.
Lifetime Achievement
Dr. Hersh Shefrin [BSc (Hons)/70] has built his career on behavioural finance—the understanding that people can be unpredictable, rash and foolish and these human conditions can, and have had, disastrous consequences for financial markets. Over the past four decades, Dr. Shefrin has been a pioneer in this area with research into self-control issues, ethics and risk management and succeeds where many scholars don't: effortlessly translating this complex data into practical advice for academics, professionals and the public. Dr. Shefrin is also a regular blog contributor to Forbes and has been published in The New York Times and Wall Street Journal.
Professional Achievement
When Marcia Nozick [BA/75, MCP/88] graduated with her masters in city planning, she could have picked a number of ways to make a name for herself, such as designing a new suburban development or transportation corridor. Instead, she chose to revitalize Canada's poorest neighbourhood: Vancouver's Downtown Eastside. In 2001, she founded EMBERS, an innovative temporary labour company, and has since helped thousands of people facing work barriers attain full-time employment and reintegrate into society. Today, EMBERS is a multi-million dollar social enterprise, and Nozick is a nationally-renowned community champion.
Service to the University of Manitoba
Even during his days as a student at the U of M, Romel Dhalla, [BA/99, BComm (Hons)/04], was a passionate supporter of this alma mater. He founded the University 1 Student Council, led a campaign for an award for student leadership and was a champion of many important causes at the U of M. But the involvement and dedication of this two-time alumnus didn't stop there. He was elected by alumni to serve on the University of Manitoba Board of Governors. He served for nine years where his advocacy of the U of M in the community, on campus and in the eyes of government contributed greatly to the betterment of the university.
Community Service
Since immigrating to Winnipeg more than 40 years ago, Gemma Dalayoan [BEd/83, MEd/90] has made community service her mission in life. As a founding member and three-time president of the Manitoba Association of Filipino Teachers Inc. (MAFTI), she played an instrumental part in the preservation, promotion and sharing of Filipino cultural heritage through a variety of programs and student scholarships. She also spent decades as a teacher and vice-principal whose guidance has helped shape students into future community leaders.
Outstanding Young Alumni
Lindy Norris, [BA/07, BComm (Hons)/09] wears many hats: tireless volunteer, community leader and business professional. At the young age of 27, Lindy founded Athena Leadership; a non-profit organization dedicated to providing leadership development, mentorship, and networking to women professionals in Manitoba. To help young women secure adequate financial support, Athena established the Leader of Tomorrow Scholarship Fund that is awarded annually to young Manitoba women who are standout community leaders exhibiting Athena's values of empowerment, integrity, and philanthropy.
Join us May 8, 2019 at the Celebration of Excellence where we'll honour our five 2019 Distinguished Alumni Award recipients. You can purchase tickets here or over the phone by calling Alumni Relations at 204-474-9946, toll free in Canada at 1-800-668-4908.