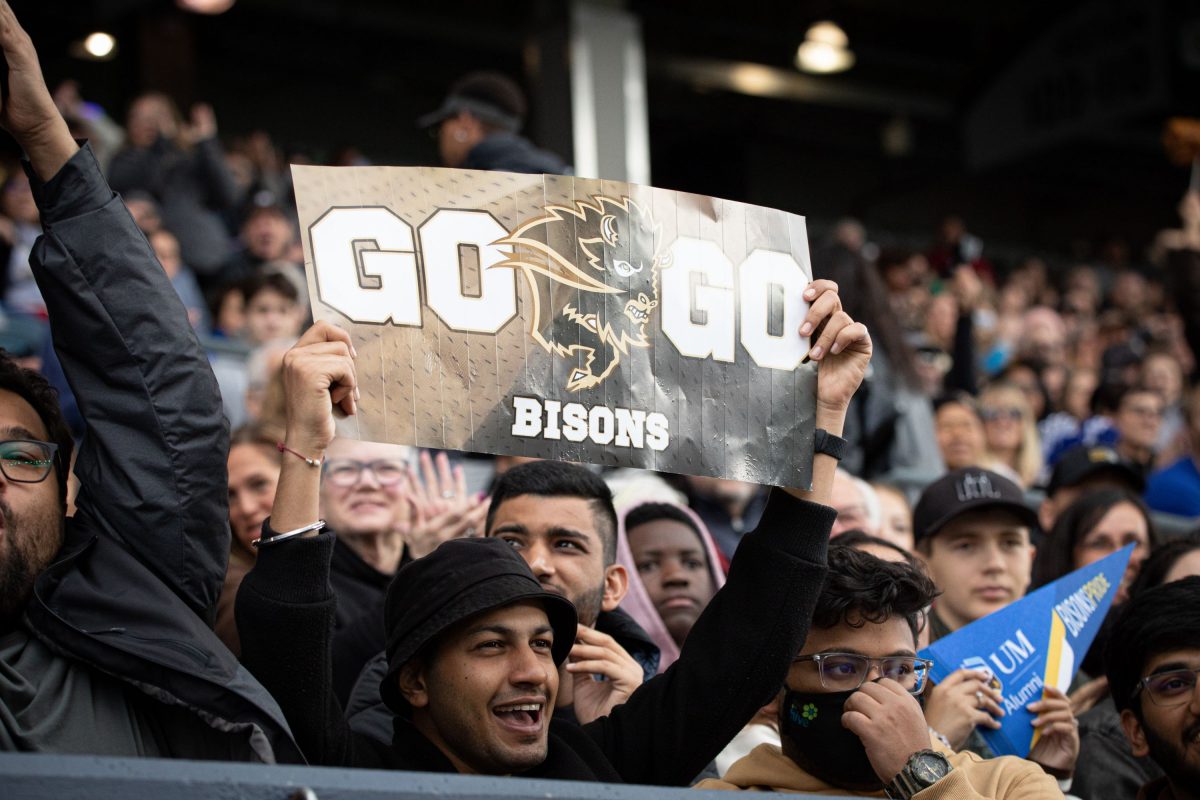 Bisons + UM Alumni = FREE tickets all season long!
August 28, 2023 —
Did you know? UM Alumni score four FREE tickets to every single Bisons regular season home game. So gather up family and friends and head back to campus to cheer on the home team!
After the roaring success of last season's home games sponsorship, the University of Manitoba Alumni Association is thrilled to announce they will be continuing their support of the UM Bisons through the 2023/24 season. UM alumni are invited to come together to cheer on Bisons student-athletes again this year.
Beginning with the September 1st Bisons Football home opener, alumni can claim up to four FREE tickets to any Bisons regular season home game using promo code UMALUMNI23.
This includes the following UM Bisons Sports teams:
-women's soccer
-football
-men's and women's basketball
-men's and women's volleyball
-men's and women's hockey
The promo code can be used for any home game, including the eagerly anticipated Homecoming Football game on September 23. Alumni and their families can come to as many games as they would like, thanks to the support of the UM Alumni Association.
For upcoming game dates and to order tickets for all games using the promo code UMALUMNI23, visit GoBisons.ca and click on the "purchase tickets" link. Alumni will need to create an account on these platforms to obtain tickets, which is quick and easy. Need help with the ticket platform? Watch this video. For additional assistance with getting tickets, please contact Alumni Relations at alumni [at] umanitoba [dot] ca or 204-474-9946.
To enjoy more incredible perks like this, make sure UM Alumni Relations has your current contact information.
The vision of the UM Alumni Association is to inspire a proud, engaged and mobilized alumni community who are dedicated to being UM's greatest ambassadors and advocates and who feel a strong sense of belonging and connection to the university as a source of lifelong enrichment.