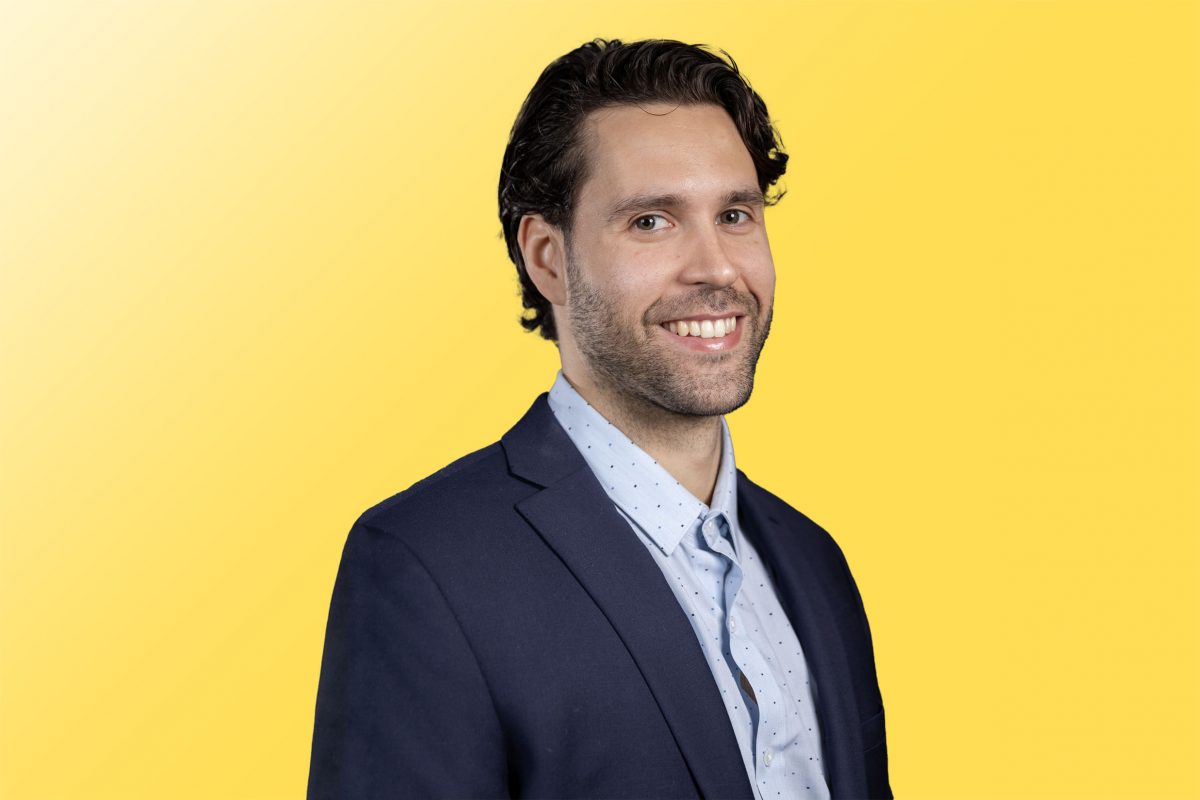 Bisons athlete combines love of basketball with community development programming
Keegan Slijker creates "Fitness Up North" to help develop northern communities physical literacy.
June 27, 2023 —
Keegan Slijker always loved the game of basketball. He was first introduced to the sport through his church's youth group, and later saved up enough money to buy his own basketball hoop where neighbourhood kids would gather for games in the street. After high school, Keegan played in Winnipeg's local men's league with a group of friends, where his skills on the court stood out, despite never having played organized basketball. Several coaches of Winnipeg college teams took notice and before long, Keegan was recruited to play for the Bisons.
More than just a game, basketball has had a tremendous impact on Keegan's life. The community and the relationships he developed have been very positive. His gratitude for what the sport provided helped motivate Keegan to create Fitness Up North.
Bringing basketball programming to Northern communities
Fitness Up North organizes youth basketball camps in Canada's north. The program improves physical literacy in northern youth, and provides needed programming that builds community engagement and development.
The idea came about fairly organically; Keegan explains that his sister was working in Moose Lake, MB at the time and told him, "The kids here love basketball. You should come up here!" Not long after, Keegan arrived in Moose Lake and ran a 2-day basketball camp with help from his sister. Over 100 kids signed up and their enthusiasm was evident. He saw the need for this programming in Northern communities, and noticed that no one else was doing it so he started thinking about how he could run more of these camps.
Developing an entrepreneurship mindset
Keegan decided to connect with the Stu Clark Centre for Entrepreneurship to learn more about running a business. He developed a business plan and submitted it to the New Venture Championship competition and ended up winning first place and the People's Choice Award. He recalls, "The Stu Clark Centre validated my ideas, which made me believe in myself and gave me the confidence that Fitness Up North could really take off." He emphasized that any student can go to the Stu Clark Centre for help with their entrepreneurial idea, and said, "they have a coach to help you with anything you need."
Building new skills
Keegan learned many skills along the way. Above all, he learned that entrepreneurial thinking is about problem-solving, the ability to adapt and be resourceful when challenges arise. He also developed his leadership skills, and encourages other, "Don't be afraid to try! Failure is normal; your idea might just require some tweaks and modifications." Giving presentations, developing a budget, writing grant proposals were other important skills that Keegan developed along the way.
Giving back to community
Keegan said it was great to be able to make a living doing something that he is passionate about. He also met many wonderful people and visited new and beautiful places where many Manitobans haven't experienced. He felt gratified to help build up communities, and bring important resource to youth with limited opportunities.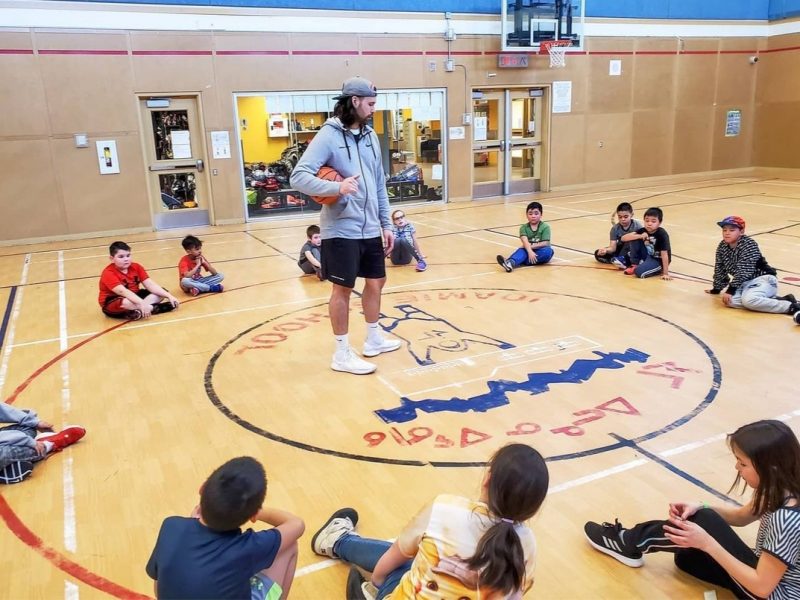 While running basketball camps, Keegan also enrolled in UM's Indigenous Governance program to learn more about the communities that he was working in. Learning more about residential schools and the 60s scoop increased his motivation to bring positive programming to Northern youth. "To be able to bring something good to the community, something that is going to have a positive ripple effect, is very meaningful," says Keegan.
While Keegan is currently deciding what is next for Fitness Up North, he remains grateful for the memorable experiences and valuable learning that he gained throughout his entrepreneurial journey.
Get entrepreneurial at UM
To learn more about Fitness up North, visit their Facebook page.
For more information about how to bring an entrepreneurial mindset into your learning environment, get in touch with Janine Carmichael, Faculty Specialist: Entrepreneurship.
To spark your entrepreneurial spirit, visit the Stu Clark Centre for Entrepreneurship.
To move your invention or research into a practical application, visit Partnerships and Innovation.