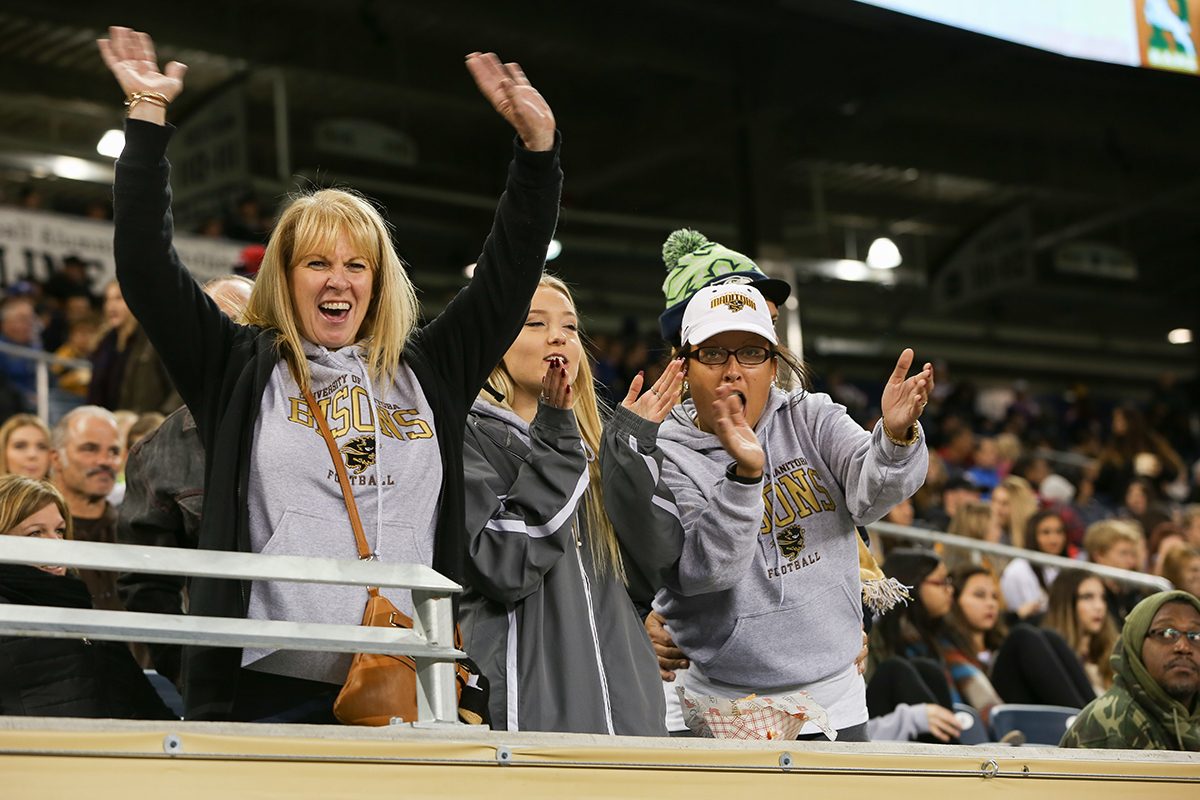 Join your fellow alumni at Homecoming
Be part of the tradition
September 6, 2017 —
Homecoming is an honoured tradition where University of Manitoba alumni, faculty, students and community members celebrate how their U of M experience shaped who they are.
This year, Homecoming runs from September 11 to 17.
The week-long celebration features more than 20 faculty and college events – including reunions, tours, lectures, lunches and dinners –and provides the opportunity for U of M alumni to come back to campus, reconnect with friends, reminisce about their time at the U of M and see the transformative change underway at their alma mater.
This year, as part of the university's ongoing 140th anniversary, there are three signature events.
GRAND OPENING OF THE NEW ADDITION TO THE TACHÉ ARTS COMPLEX
Thursday, September 14 | 7 to 9 p.m.
A brand new 60,000 square foot home for music, theatre and fine arts at the University of Manitoba is ready to open its doors. Join us for the grand opening of the new addition to the Taché Arts Complex. Spend the evening exploring stunning new spaces and enjoying live performances by Desautels Faculty of Music students, faculty and alumni. There is no cost for this event but space is limited and registration is required.
HOMECOMING FOOTBALL GAME AND CELEBRATION
Saturday, September 16 | 1 p.m. kickoff
Show your U of M spirit and cheer on the Bisons as they take on the U of C Dinos. Bring your family for a fun-filled game with Billy the Bison and Mini U activities on the concourse. Tickets are only $10 for this Homecoming Football Game.
BROWN & GOLD BRUNCH
Sunday, September 17 | 11 a.m.
Hosted by Chancellor Harvey Secter & President and Vice-Chancellor David T. Barnard, please join us to celebrate and commemorate the University of Manitoba's 140th birthday. Enjoy a delicious brunch as well as musical performances and inspiring stories from students and alumni. Tickets are limited.
Register for one or all of these events today!