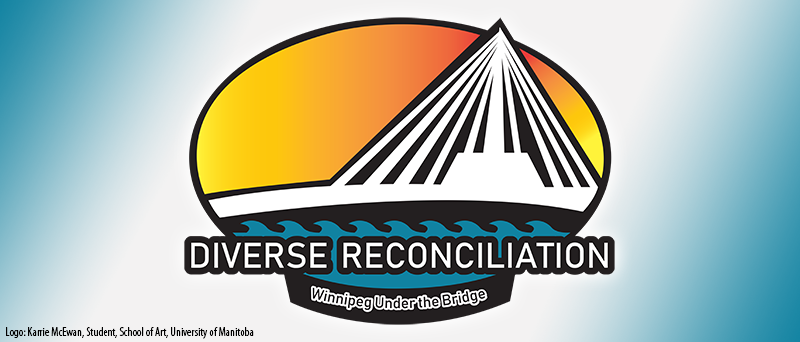 Art Reception: "DIVERSE RECONCILIATION – Winnipeg Under the Bridge" to be held at The Centre
March 19, 2019 —
The Centre for the Advancement of Teaching and Learning invites you to attend an art reception to be held at 65 Dafoe Road on Wednesday, April 10 from 12:00 – 2:30 PM.
In partnership with the School of Art, students' artwork from the course, "Art of the North American Aboriginal Peoples", that addresses conciliation and reconciliation using Indigenous art lenses, will be exhibited.
Opening Ceremony: 12:00 – 12:30 PM | Viewing of artwork: 12:30 – 2:30 PM
Light refreshments will be served.
Please RSVP by Friday, April 5 by clicking on the link below:
https://events.eply.com/diversereconciliation2019
SMOKE ALLERGY NOTICE: The Opening Ceremony will include a Purification Rites (Smudge) ceremony.