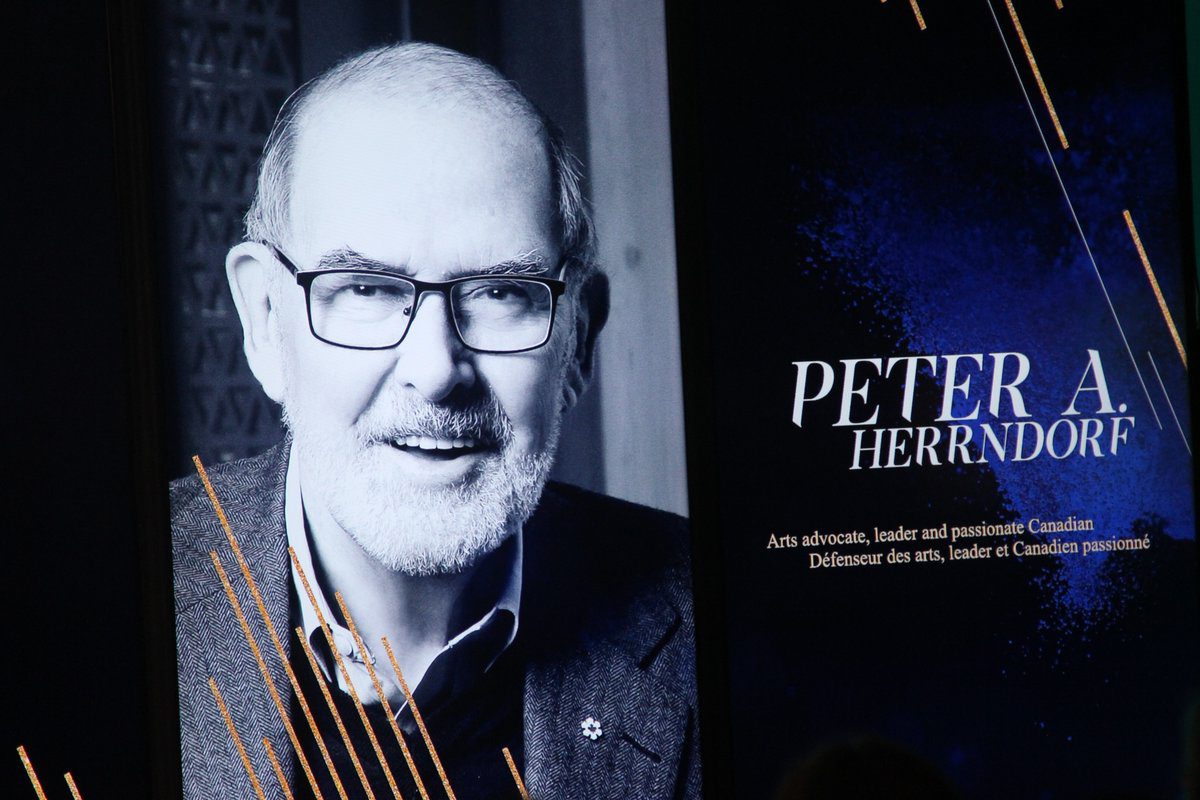 Alumnus receives Governor General's Performing Arts Award for Lifetime Artistic Achievement
March 16, 2018 —
Alumnus Peter A. Herrndorf, C.C., O.Ont. [BA/62, LLD/06], known as the "godfather of Canadian arts," has won a Governor General's Performing Arts Award for Lifetime Artistic Achievement—an award he proposed creating more than 25 years ago.
Herrndorf, 77, has championed the arts and artists for more than a half century. He played a major role at the Canadian Broadcasting Corporation, first as a co-creator of the fifth estate, and later as vice-president and general manager of the CBC's English-language radio and TV networks.
After a successful stint as publisher of Toronto Life magazine, he became CEO of TVOntario in 1992. That year, he and a colleague pitched creating a national awards program for performing artists. The GG Performing Arts Awards have since honoured such icons as Joni Mitchell and Christopher Plummer.
Since 1999, Herrndorf has headed the National Arts Centre (NAC), North America's only multidisciplinary, bilingual performing arts centre. He is credited for restoring its prestige and fortunes; recently, he oversaw an architectural facelift and helped launch a new department of Indigenous theatre.
"More than anyone else, he has helped the performing arts thrive across the country," NAC board chair Adrian Burns told the Globe and Mail in an interview last September.
In addition to his role at NAC, Herrndorf has helped guide the direction of many of the most prominent arts organizations in Canada, including the Stratford Festival, Friends of Canadian Broadcasting, National Magazine Awards, and the Canadian Journalism Foundation.
Born in the Netherlands, Herrndorf traces his interest in the arts back to Winnipeg, where he moved to at age seven. At the University of Manitoba, he studied English, history, and political science and served as reporter and editor of The Manitoban as well as vice-president of the Students' Union. Though he proceeded to earn a law degree out east, he chose a career in journalism, returning to Winnipeg to work as a reporter at the CBC.
Herrndorf is a Companion of the Order of Canada, a member of the Order of Ontario, and has received many honourary degrees, including from the University of Manitoba.