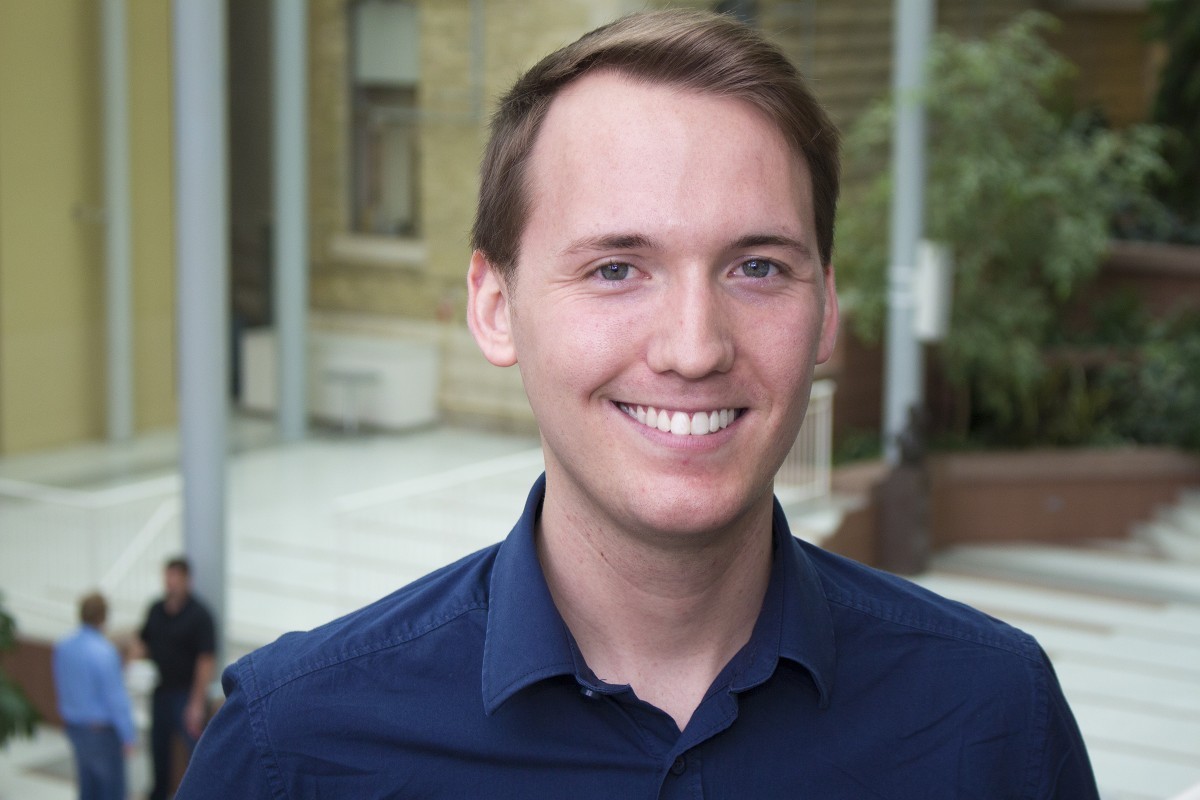 Alumnus awarded by the College of Family Physicians of Canada
Recognized for leadership and advocacy of the 2SLGBTQ+ community
November 25, 2020 —
A University of Manitoba grad has been recognized by the College of Family Physicians of Canada (CFPC) for his outstanding contributions to family medicine.
Dr. Shayne Reitmeier [BSc(Maj)/13, MD/17] received the prestigious Murray Stalker Award by CFPC and was presented with an honorary trophy from the Resident Doctors of Canada (RDoC).
Named in memory of Dr. Murray Stalker, the CFPC's first president, the award recognizes the achievements and contributions of one outstanding family medicine resident each year. Of the nearly 20 physicians across the country who are recognized for their leadership during residency, only one is selected to receive the designation.
Dr. Reitmeier has proven to be an outstanding leader in family medicine, and continues to make incredible contributions to the communities he serves. The 2018 Outstanding Young Alumni Award recipient's leadership and advocacy of the 2SLGBTQ+ community was paramount during his residency training at UM and it ignited when he was a student in the Rady Faculty of Health Sciences.
Combining academics with activism, Dr. Reitmeier worked to create safe spaces for 2SLGBTQ+ individuals on campus, while dispelling myths about the 2SLGBTQ+ community. He additionally pioneered research into the unique needs and experiences of 2SLGBTQ+ patients and health-care professionals.
As a family physician in Portage la Prairie, Dr. Reitmeier continues to advocate for underrepresented members of the community. He is an instructor of family medicine at the University of Manitoba, where he trains other health professionals in providing inclusive care for sexuality and gender consultations. Recently, he has expanded his practice to include a Trans-health clinic in addition to his general practice.