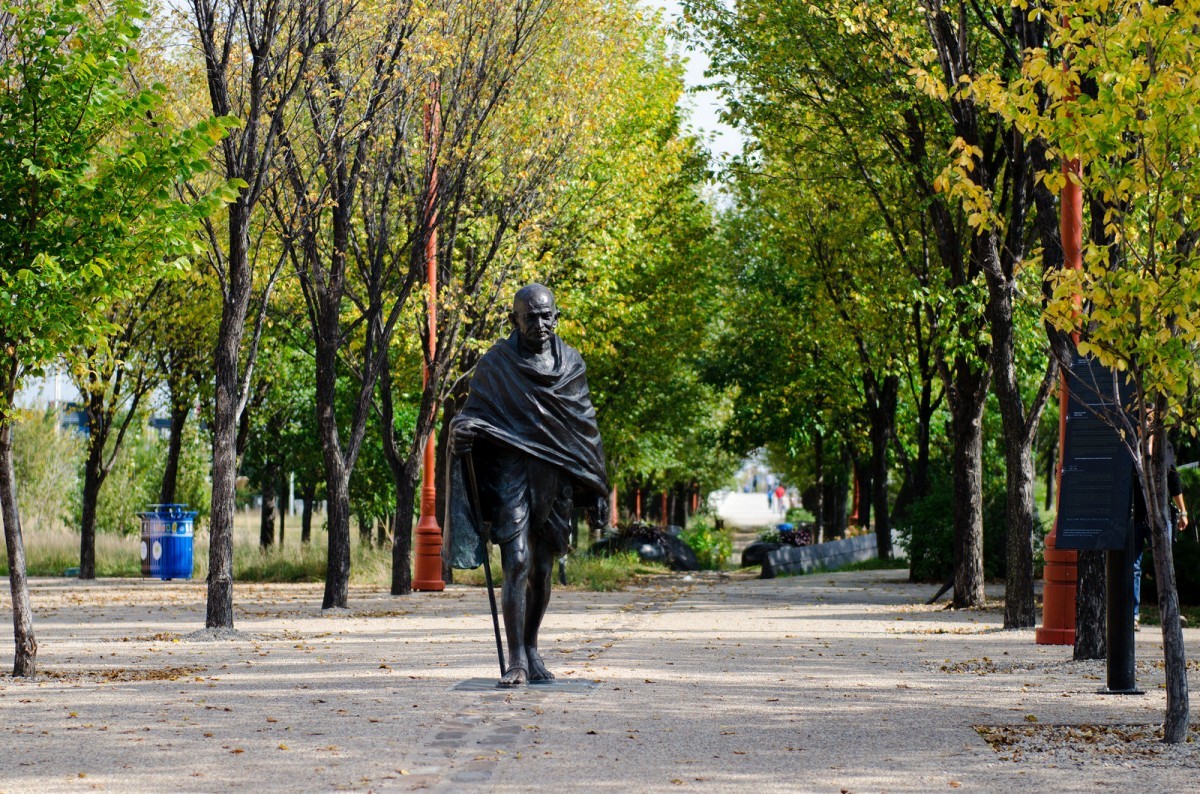 Alumni win Mahatma Gandhi Peace Award
Transformational scholarship for graduate students also announced
November 6, 2015 —
On November 5th, two champions of the University of Manitoba were honoured for their contributions to human rights. Gail Asper (BA/81, LL.B/84, LL.D/08) and Moe Levy (B.Comm(Hons)/73, MBA/74) were presented with the Mahatma Gandhi Peace Award for their roles in establishing the Canadian Museum of Human Rights. The award, given by the Mahatma Gandhi Centre of Canada, recognizes and honours original thinkers and initiators of conflict resolution.
A transformational gift for graduate students was also announced at the event by University of Manitoba Vice-President (External) John Kearsey. The Mahatma Gandhi Scholarship in Human Rights at the University of Manitoba was made possible by a $100,000 donation by Drs. Krishnamurti and Ganga Dakshinamurti.
"Ultimately, this gift will help future educators, practitioners, researchers, and public intellectuals to integrate human rights perspectives into their work, and together alter the course of human history," said Kearsey.
Dr. Krishnamurti Dakshinamurti is a professor emeritus from the College of Medicine, a senior advisor at the St. Boniface Hospital Research Centre, as well as the president of the Mahatma Gandhi Centre of Canada. Dr. Ganga Dakshinamurti is the Liaison Librarian at the U of M's Asper School of Business, and recipient of The Queen Elizabeth II Diamond Jubilee Medal 2012.