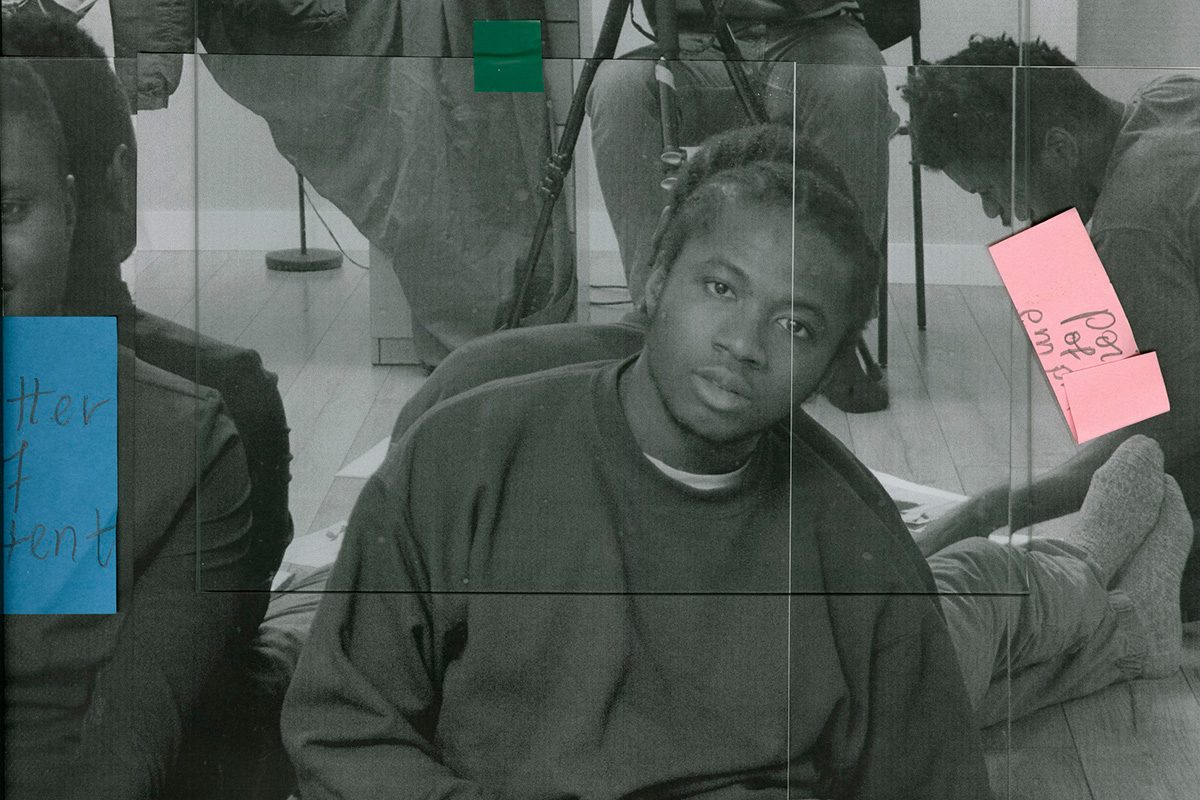 Alumni win esteemed art prize
November 5, 2019 —
Two School of Art alumni have won the prestigious Salt Spring National Art Prize (SSNAP).
Luther Konadu [BFA(Hons)/2019] won first prize, the Joan McConnell Award & Residency for Outstanding Work, for his piece Figure as Index.
Erika Dueck [BFA (Hons) 2013] won the People's Choice award in the Youth Vote category for her work The Sanctuary. She is also an instructor at the School of Art.
"The School of Art offers warm congratulations to Luther Konadu and Erika Dueck," says Sarah Ciurysek, Associate Director, Graduate Program at the School of Art. "The SSNAP awards are relatively new in Canada, but they've quickly gained attention as exciting and prestigious prizes that are coveted by artists across Canada."
Konadu works in photographic print media and painting processes. He is interested in how the legacies of these media continue to shape the prevailing perceptions of group identities. Figure as Index is an excerpt from his ongoing documentary photographic project. It pursues the portraiture of self and community as it relates to the medium and uses re-photography as a way to break the smooth illusionist surface of a photograph.
"It's a humbling vote of confidence that only encourages me to keep pursuing what I've already started," says Konadu, who is currently working towards an exhibition in Saskatoon as well as one in Hamilton next spring.
Dueck says the Youth Vote category is new this year, and came about because a lot of different school groups come in to see the diverse artworks from across the country.
The artwork she submitted is a miniature, which Dueck says appeals to children because of the association with toys. "However, in this artwork I'm thinking about our changing environment, how we're interacting with the world around us, the way technology and societal shifts are changing our understanding of community and relationships, and where humanity is headed," says Dueck.
"These specific ideas may not be immediately recognized by viewers, especially children, however the work functions as a stage for viewers to project their own stories," she continues. "All art allows viewers to begin interpreting it in their own way, but sometimes art can seem inaccessible for children and youth because it seems to be speaking mainly to adults. Miniatures, on the other hand, invite play and children and youth respond."
Coincidentally both Konadu and Dueck also won the BMO 1st Art! prize while they were still students, in 2019 and 2013 respectively.
"All of these honours confirm yet again just how relevant our School of Art programs are to contemporary art and engaged studio practices," says Ciurysek, who notes that Corrie Peters, who graduate from the School of Art's MFA program, won the Joan McConnell Award in its inaugural year (2015).