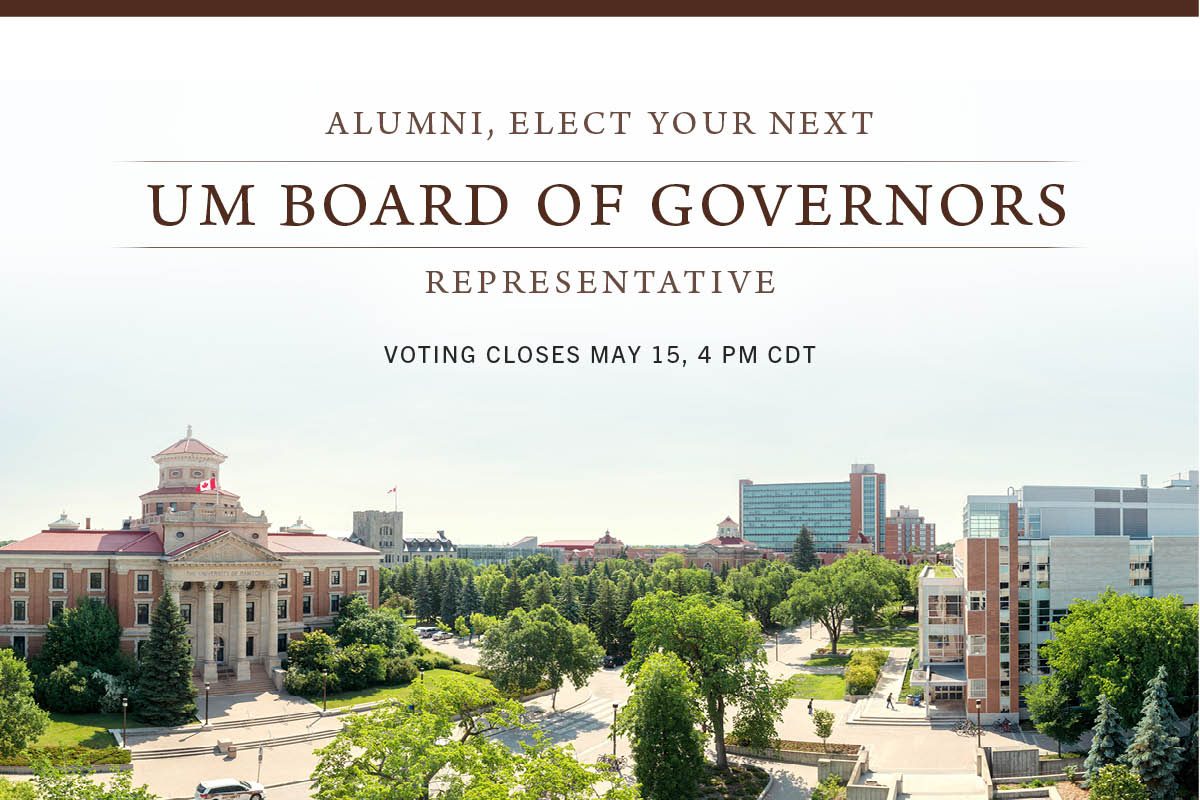 Alumni, vote now for your Board of Governors representative
Voting closes May 15
April 15, 2020 —
The University of Manitoba's Board of Governors serves as the corporate governing body of UM and is responsible for overseeing the administrative and business affairs of the university. Its duties include approving the annual budget and appointing and monitoring the performance of the President and Vice-Chancellor.
UM alumni elect fellow graduates to serve on three of the 23 University of Manitoba Board of Governors positions. Alumni elected to serve on the Board of Governors may do so for a maximum of three consecutive three-year terms. One of these term positions is ending.
Seven candidates have been nominated to fill the vacant UM alumni representative position on the Board of Governors. As such, votes from UM alumni are now being accepted. Voting will close on May 15 at 4pm CDT.
Read the candidates' bios and place your vote for your next Board of Governors alumni representative