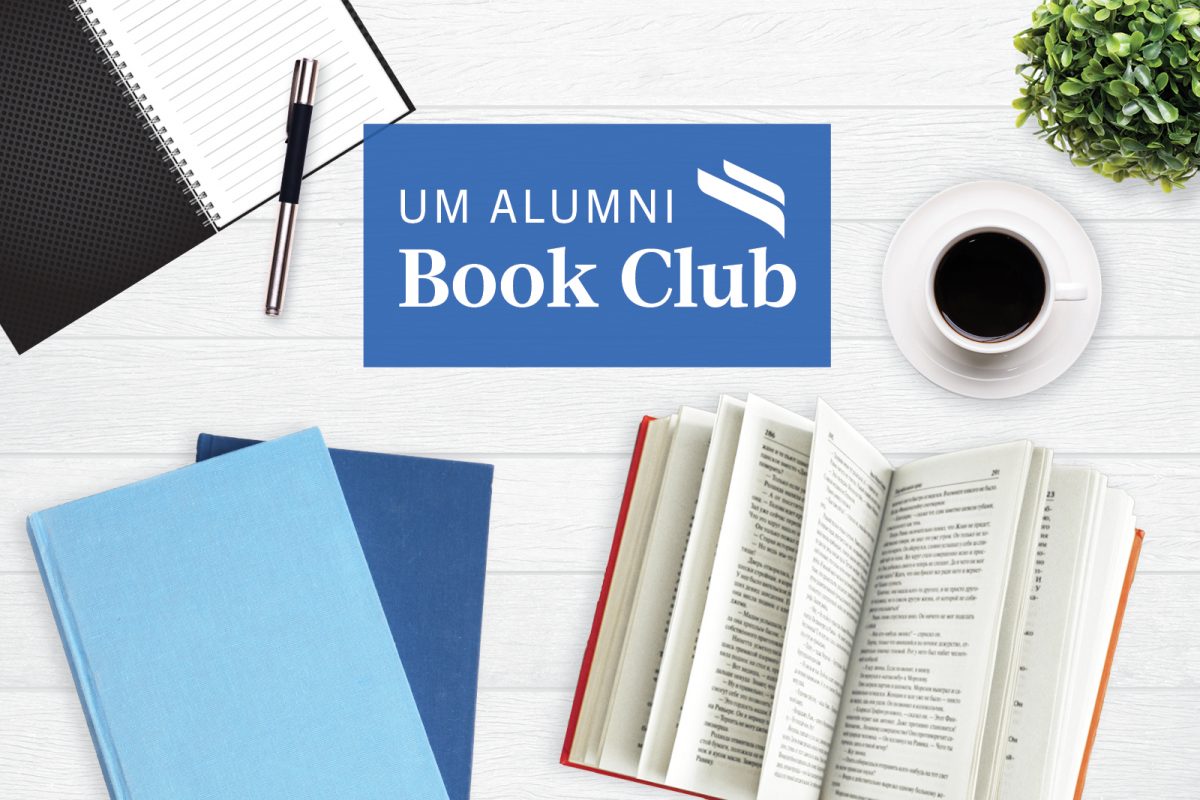 Alumni share their top summer reads
August 9, 2021 —
It's summertime and the reading is easy. But with so many great books out there, deciding which ones to read is sometimes not so easy! That's why we asked members of our UM Alumni Book Club to share their recommendations.
A FINE BALANCE by Rohinton Mistry
Recommended by Karen Chercoe [BEd/97, PBCertEd/01, PBDipEd10]
"It depicts life in the 1970s in India. The government has announced a state of emergency in attempts to rid the cities of beggars and poverty at any cost. As a result, 4 strangers are brought together to survive in a place where corruption and deceit is all around them. They learn to trust and depend on each other. It's an easy read and the characters are very likeable and realistic. A Fine Balance is one of my favourite reads this year."
ALL THE LIGHT WE CANNOT SEE by Anthony Doerr
Recommended by Cheryl Bray [MLArch/93]
"This is one of the best books I have ever read, featuring not only beautiful prose but a unique plot and all sorts of twists and turns."
DANCING GABE: ONE STEP AT A TIME by Daniel Perron
Recommended by Melissa Mathew [BEd/05]
"Even if you aren't a sports fan, you can be inspired by the moving story of Winnipeg's own "Dancing Gabe" and reflect on how society treats the differently abled."
INDIGENOMICS: TAKING A SEAT AT THE ECONOMIC TABLE by Carol Anne Hilton
Recommended by Sharon Turner [BEd/96]
"I think more people should read Indigenomics because we need to include economics when we talk about reconciliation. I believe the keys to resolving issues lie within the people themselves, and as allies we need to stand alongside or get out of the way."
MONKEY BEACH by Eden Robinson
Recommended by Joan Bridgeman [BA/69, CertEd/72, MA/81]
"I prefer to read Canadian, and am currently re-reading Monkey Beach, a coming-of-age story of Lisamarie Michelle Hill and her Haisla family from Kitamaat Village in BC. As Lisa travels down the coast to the site where her brother's boat was last seen, she remembers in flashes other loved ones she has already lost, her Uncle Mick and her grandmother Ma-ma-oo who taught her how to live in landscapes imbued with memory and meaning. In these days of so much sadness in this country, with historic truths surfacing, with future disaster assured (pandemic or environmental), escaping into this beautiful setting, into stories where generations have learned and taught how to cope with grief without losing hope, this novel helps us know this nation and thus, ourselves, better."
STRUCTURES OF INDIFFERENCE by Dr. Mary Jane Logan McCallum [PhD/08] and Dr. Adele Perry
Recommended by Mary Horodyski [BA/86, MA/17]
"This book examines the death of Brian Sinclair, an Anishinaabe resident of Winnipeg, at a downtown hospital emergency waiting room and places his death within the context of colonialism. Dr. Perry is a Distinguished Professor of History at the UM and is currently the Director of the Centre for Human Rights Research (CHRR). Dr. McCallum is a Professor of History and Canada Research Chair in Indigenous People, History and Archives at the University of Winnipeg and a member of the Munsee Delaware Nation in Ontario."
THE PARIS APARTMENT by Kelly Bowen [BSA/97, MSc/00]
Recommended by Tracy Bowman [BA(Hons)/96]
"The Paris Apartment, written by my friend and UM alumna Kelly Bowen is a great summer read, ideal for lovers of historical fiction and is currently being read by Winnipeg Free Press and McNally Robinson book club readers. Set in both present time and in WWII, Aurelia (Lia) inherits a Parisian apartment from her late grandmother that she didn't even know existed. Undisturbed since the 1940s the apartment is home to many beautiful pieces of artwork and other treasure troves where Lia discovers her grandmother's secret past. Well-written and well-researched, you won't be able to put this book down!"
VAXXERS by Professor Sarah Gilbert and Dr Catherine Green
Recommended by Dr. Andy Gibson [PhD/73]
"Vaxxers tells the story of the research, testing and production of the Oxford AstraZeneca vaccine. It is an account that highlights both the personal and teamwork that went into the efforts to design and produce one of the World's most effective vaccine, the AZD1222. It touches many areas and contains many anecdotes and carefully and diplomatically reflects on technology ignorant politicians and media. Their success was not easily won and the book discusses the pitfalls and problems that have beset them along the way. Vaccine hesitancy is deal with sympathetically and in an educational way, but antivaxxers are given short shrift."
Interested in joining the UM Alumni Book Club? Open to UM alumni and friends, this virtual community connects lifelong learners over a shared love of reading. The Vanishing Half by Brit Bennett is their current read.