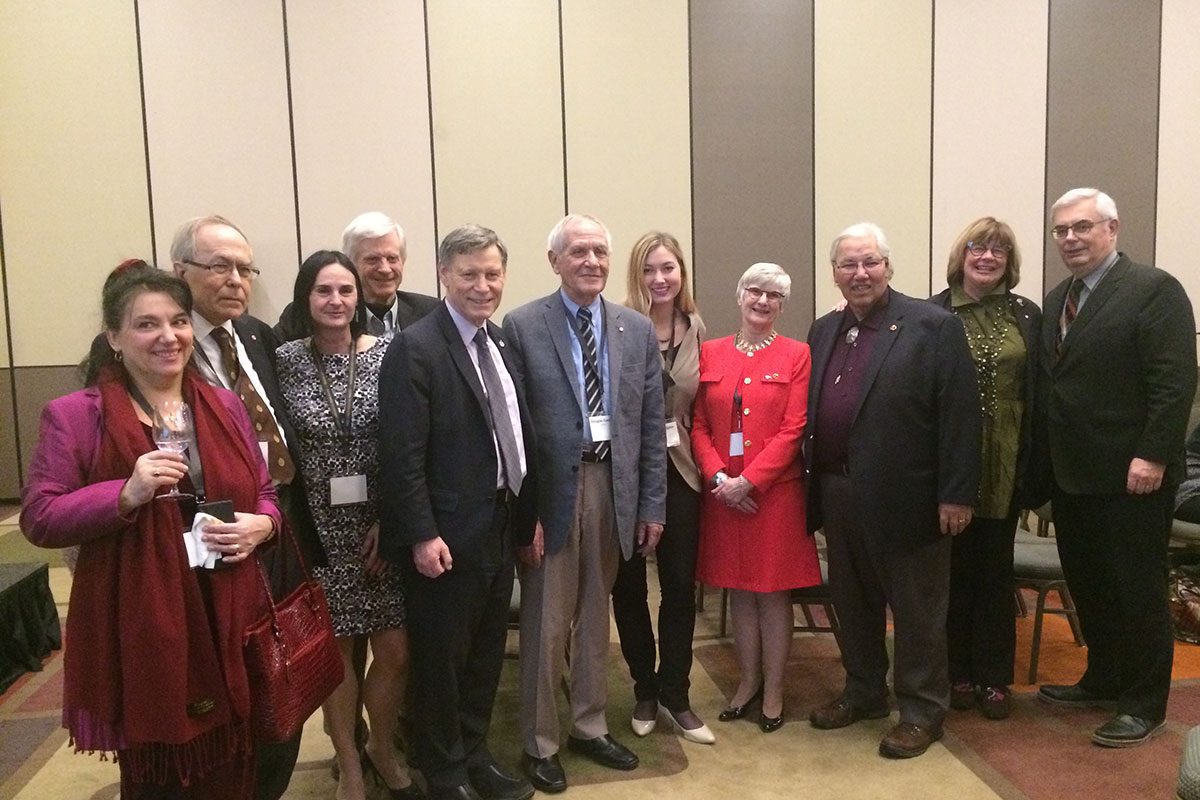 Alumni gather in Ottawa
February 9, 2017 —
Alumni and friends gathered this week in Ottawa, with more than 85 guests coming together to celebrate the beginning of the University of Manitoba's 140th and Canada's 150th anniversary year.
The crowd was joined by President and Vice-Chancellor Dr. David T. Barnard and Vice-President (External) John Kearsey, as well as the evening's featured speakers.
Dr. Barnard introduced 'identity' as the theme for this year and invited all attendees to consider four key questions Inspired by the words of former Truth and Reconciliation Commissioner Murray Sinclair: Where do I come from? Where am I going? Why am I here? And, most importantly, who am I?
Fourth-year political studies student Allison Kilgour spoke at the reception following her two days representing the U of M at University Canada's Converge conference, sharing how her U of M experience has shaped who she is. Senator Pat Bovey, past chair of the U of M Board of Governors, also joined the night's speakers to share her thoughts on how the University of Manitoba has shaped the identity of Manitoba and our country.
Guests also received an update on the Front and Centre campaign, and the transformations taking place at the U of M thanks to the 25,000 donors who have shown their support for researchers and students like Allison Kilgour.