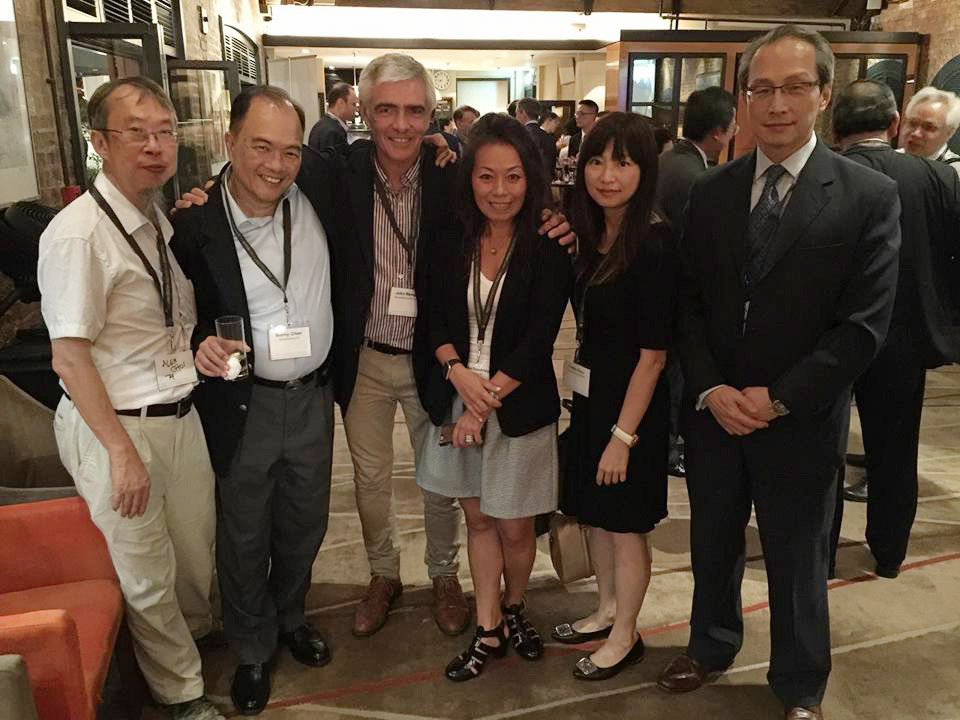 Alumni come together in Hong Kong
October 13, 2016 —
Home to the largest alumni population outside of North America, Hong Kong is a place with a special U of M connection. Last night over 50 of those alumni joined John Kearsey, Vice-President (External) and Danielle Dunbar, Executive Director, Alumni and Advancement for a reception to meet with fellow graduates and hear about the changes taking place at the University of Manitoba.
"When students graduate from the University of Manitoba, it's always our hope that as alumni they will carry on as proud ambassadors and advocates for their alma mater," said Kearsey. "This close-knit group here in Hong Kong has done just that."
Guests were joined by Rita Mui Goodridge [BComm(Hons)/82] of the Hong Kong Alumni Association. Earlier this year Rita visited Winnipeg to accept the 2016 Distinguished Alumni Award for Service to the University of Manitoba on behalf of the Association.
To ensure the entire university community stays informed of the exciting transformations taking place at the U of M special alumni events are being held in North America and around the world throughout this year. For more information on future dates stay tuned to umanitoba.ca/alumni.