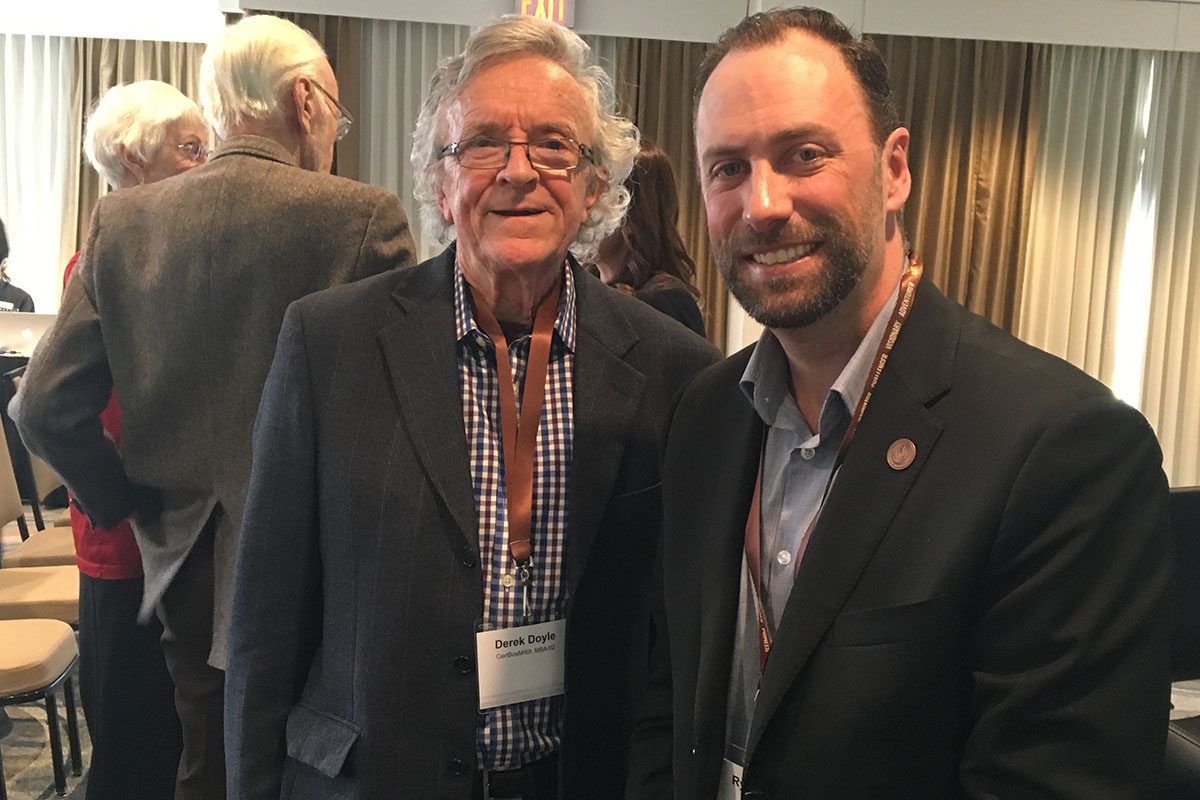 Alumni and friends gather in B.C.
March 8, 2017 —
UM alumni and friends met in Vancouver and Victoria last week for Visionary Conversations Across the Nation: Acknowledging the Past, Creating our Future.
Guests in both cities were joined by President and Vice-Chancellor Dr. David T. Barnard and Vice-President (External) John Kearsey, plus the evening's featured speakers: renowned expert Katherine Starzyk, Assistant Professor, Department of Psychology and thought leader Ry Moran, Director, National Centre for Truth and Reconciliation.
The panel led an inspiring discussion on the importance of human rights in today's climate. Dr. Starzyk spoke about her work as a founding member of the Centre for Human Rights Research and leader of the personality and justice lab in the University of Manitoba's psychology department. Mr. Moran shared insight on the work at the National Centre for Truth and Reconciliation and his thoughts on the role human rights plays in in the process of reconciliation.
"Here in Canada, reconciliation underpins our critical conversations, especially as we celebrate our 150th year as a nation," says Dr. David T. Barnard. "Themes of working towards reconciliation with Indigenous peoples; of standing as global champions of pluralism, equality and social development – in light of recent events, seem more important now than ever."
Guests also received an update on the Front and Centre campaign, and the transformations underway at the U of M thanks to the 26,804 donors who have shown their support. Thanks to their generosity, Researchers like Dr. Starzyk and projects like the National Centre for Truth and Reconciliation are helping foster an environment of enhanced understanding and inspire discovery, both here in Manitoba and throughout the world.
For more information on future alumni events stay tuned to umanitoba.ca/alumni.