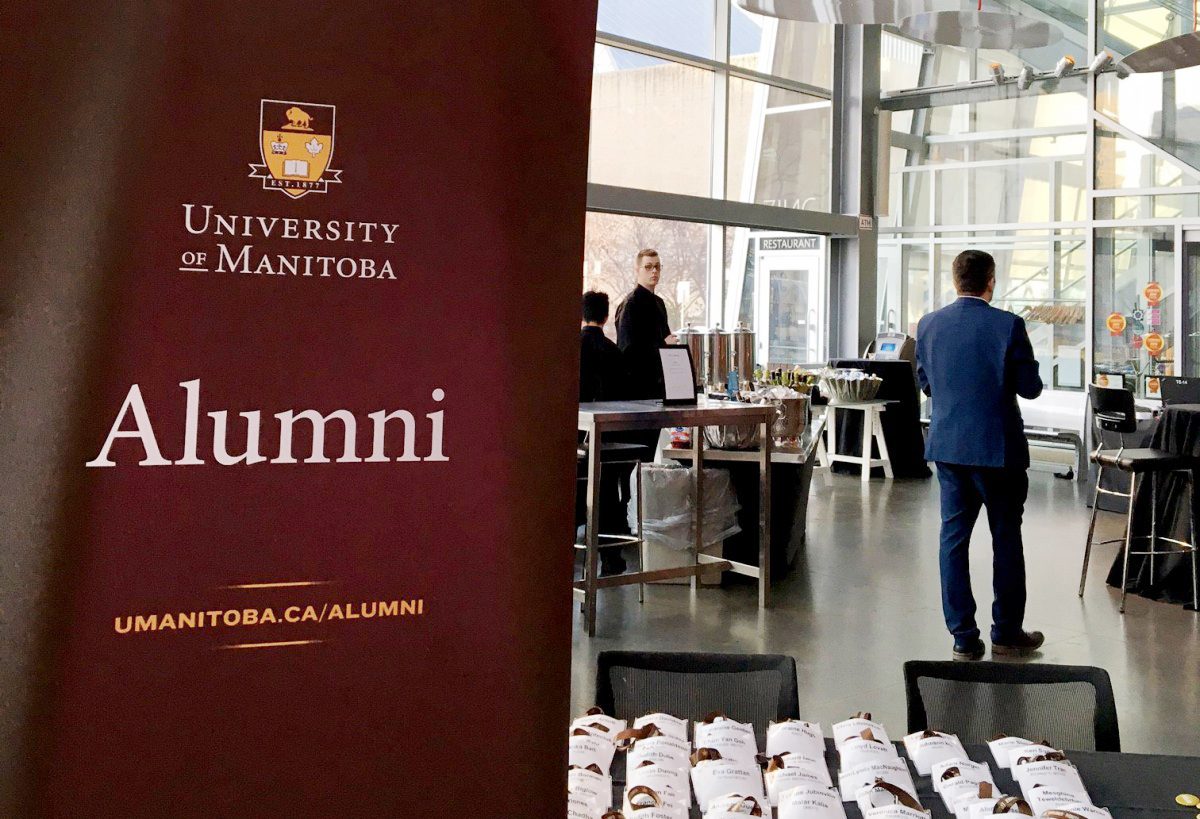 Alumni and friends connect in Edmonton
March 24, 2017 —
Over 60 alumni and friends gathered in Edmonton last night to meet with fellow graduates and hear about the changes taking place at the University of Manitoba.
The crowd heard from Vice-President (External) John Kearsey and U of M student Rebecca Kunzman. Rebecca shared how receiving a 'Leaders of Tomorrow' scholarship in her first year set the direction of her path at the University of Manitoba. She credits the U of M with having helped her discover new opportunities, including acting as Minister of Education for the Canadian students' delegation at the G20 Youth Summit in Russia, serving on the University of Manitoba Student's Union, and choosing to study Law.
"I have, in many ways, come to understand that my time at University of Manitoba has always been about giving," said Kunzman. "Giving my time and energy to causes I am passionate about; giving my skills and advocacy to support students who need it; and giving my knowledge, from time to time, to students like myself, who are just beginning their own educational journeys at the U of M."
Guests also received an update on the Front and Centre campaign, and the transformations taking place at the U of M thanks to the 26,804 donors who have shown their support for researchers and students like Rebecca Kunzman. For more information on future alumni events stay tuned to umanitoba.ca/alumni.