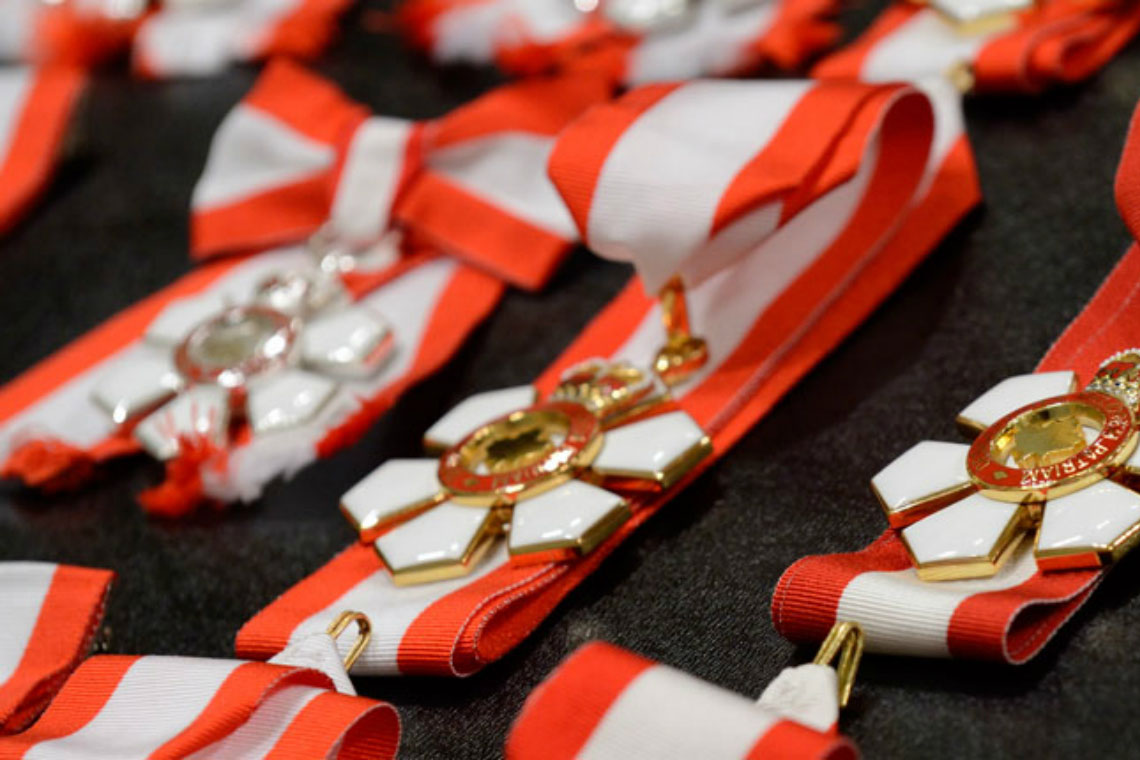 Alumni and faculty appointed to the Order of Canada
December 28, 2018 —
On Dec. 27, 2018, Gov. Gen. Julie Payette announced 105 new appointments to the Order of Canada. The new list includes three University of Manitoba community members.
Presented by the governor general, the Order honours people whose service shapes our society; whose innovations ignite our imaginations; and whose compassion unites our communities.
New Officers of the Order Of Canada (O.C.)
Vernon Burrows, O.C. [BSA/51, MSc/53]
For his ongoing agricultural research that has enhanced the production and nutritional value of oat-based foods. This is a promotion within the Order.
Distinguished Professor Digvir Jayas, O.C. [MSc/82]
For his advancements to agricultural practices worldwide, and for his promotion of academic and scientific research in Canada.
New Member of the Order of Canada (C.M.)
Doneta A. P. Brotchie, C.M. [BComm (Hons)/73]
For her continued involvement in the public and private sectors in Manitoba as a business leader and volunteer.
About the Order of Canada
Established in 1967 by Her Majesty Queen Elizabeth II, the Order of Canada is the cornerstone of the Canadian Honours System, and recognizes outstanding achievement, dedication to the community and service to the nation.
The Order recognizes people in all sectors of Canadian society. Their contributions are varied, yet they have all enriched the lives of others and made a difference to this country.