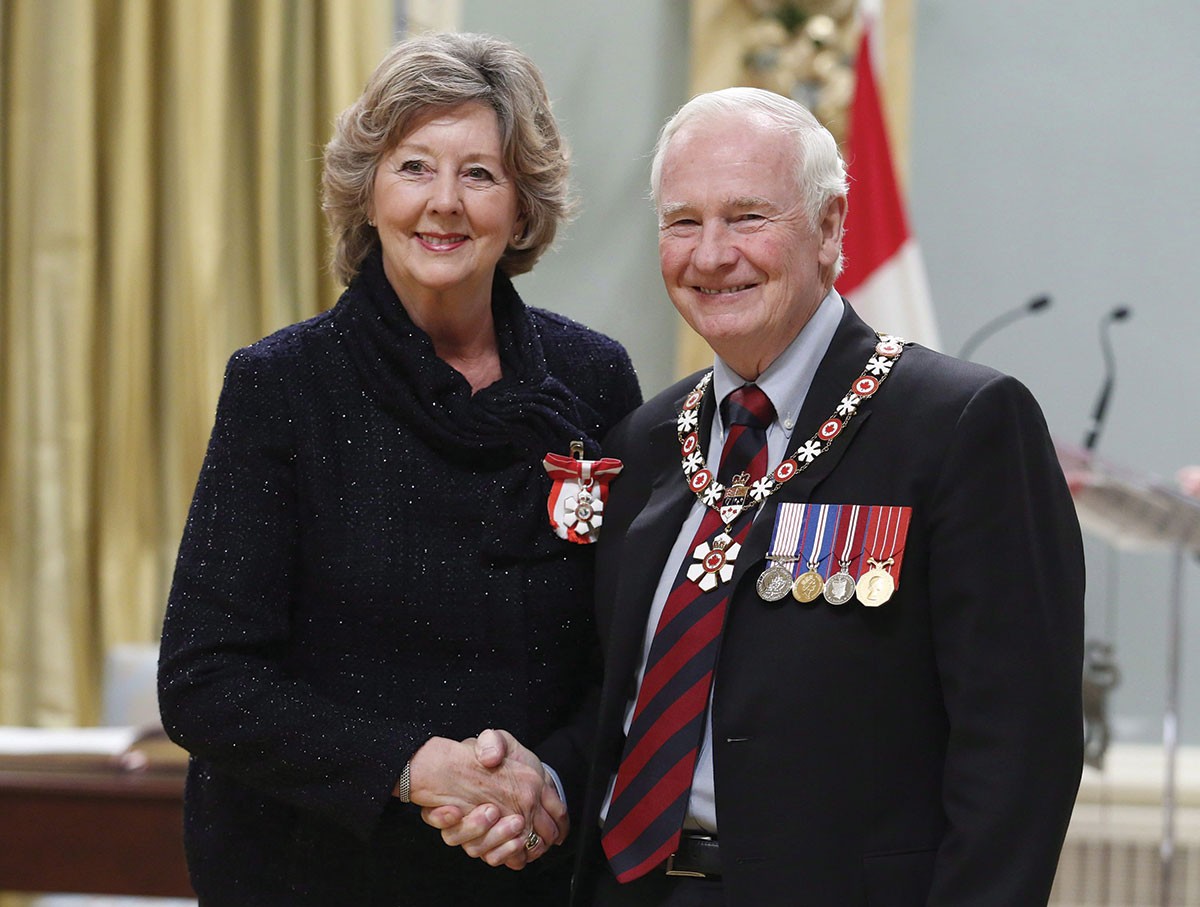 Alumni achievements in 2015
December 29, 2015 —
The strength of the U of M's alumni community grows year after year. In 2015, graduates from all stripes were honoured for their hard work, dedication and professional success. Here are just 10 examples.
Distinguished alumna appointed Lieutenant-Governor of Manitoba
Former Prime Minister Stephen Harper named Janice Filmon, a highly respected, honoured and visionary community leader known for her prolific charitable work, as Lieutenant Governor of Manitoba. The Honourable Janice Filmon discusses everything from small hugs to big commitment in this in-depth feature.
Alumni and faculty announced as newest Members of the Order of Canada
Congratulations to the U of M alumni and faculty whose appointments as Members of the Order of Canada were announced on July 1st, 2015.
Recent inductees into the Order of Manitoba include three alumni
The University of Manitoba would like to congratulate the most recent individuals to be inducted as Members of the Order of Manitoba. This year's recipients include three notable U of M alumni.
University of Manitoba alumni receive Governor General arts awards
Three visionary artists who are alumni of University of Manitoba were honoured with the prestigious Governor General's Award in Visual and Media Arts.
Alumni win Mahatma Gandhi Peace Award
On November 5th, two champions of the University of Manitoba were honoured for their contributions to human rights. Gail Asper (BA/81, LL.B/84, LL.D/08) and Moe Levy (B.Comm(Hons)/73, MBA/74) were presented with the Mahatma Gandhi Peace Award for their roles in establishing the Canadian Museum of Human Rights.
Justice Murray Sinclair awarded CIAJ Medal of Justice
The Canadian Institute for the Administration of Justice (CIAJ) announced on Friday, October 16, 2015 that the Honourable Murray Sinclair, Justice of the Court of Queen's Bench for Manitoba, has been awarded the 2015 Justice Medal.
Recognizing exceptional women
The 39th annual YMCW-YWCA Women of Distinction Awards were held on May 6 in Winnipeg and three University of Manitoba community members were among the 12 women honoured and celebrated.
Engineering Faculty and Alumnus inducted into the Canadian Academy of Engineering
Fifty new Fellows were inducted into the Canadian Academy of Engineering on June 4, 2015, four of which are directly connected to the Faculty of Engineering at the U of M.
Pioneering crop scientist honoured by national museum
A U of M-trained expert in oats and oat breeding has joined the ranks of Alexander Graham Bell and Frederick Banting as a member of the Canadian Science and Engineering Hall of Fame at the Canada Science and Technology Museum.
Forging our community leaders
The University of Manitoba is proud to recognize that nearly half of the 40 Under 40 leaders selected by CBC Manitoba are University of Manitoba alumni, staff and students who are making exceptional impacts on our community.