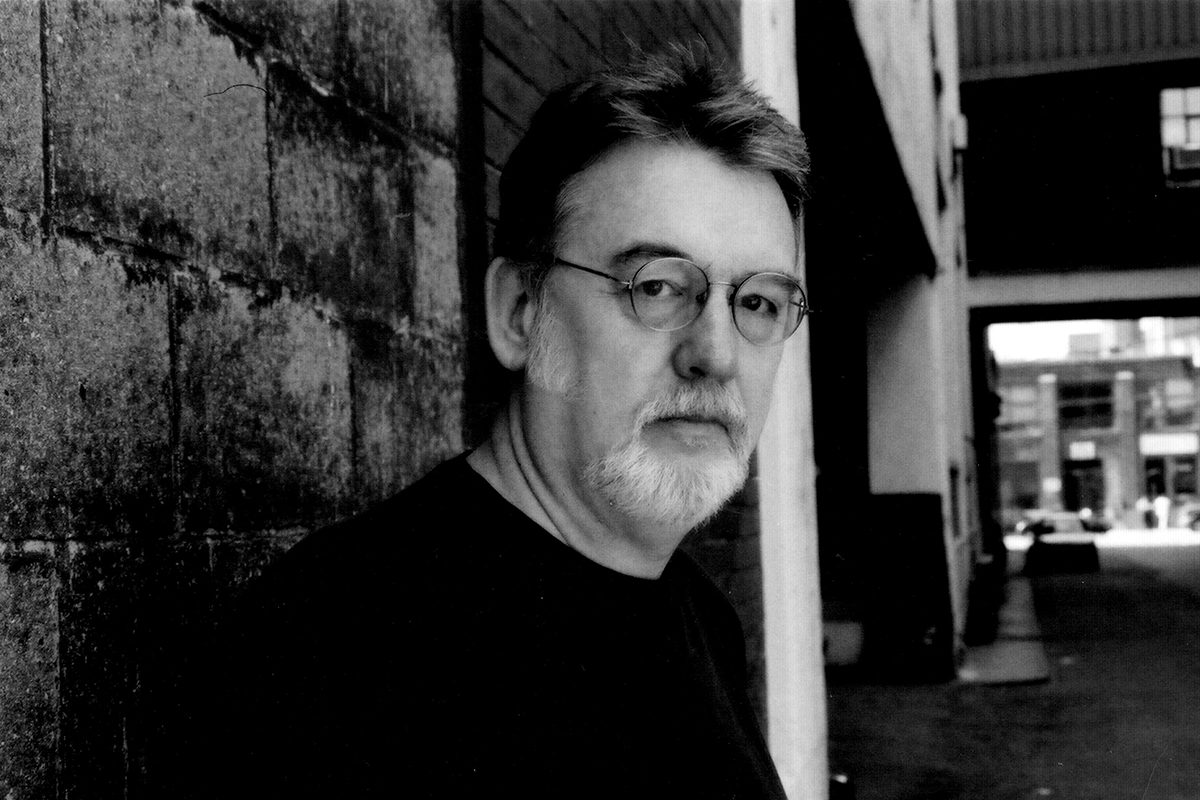 Alumni Abroad: Cutting above the rest
February 19, 2019 —
The irony of Ron Sanders' job is that if he's done it well, you won't notice. Not even if it's projected on a 30 ft. screen. Which it often is – repeatedly – in movie theatres around the world.
Such is the invisible, yet highly-skilled, art of the film editor and Sanders [BA/67] is one of the best in the business.
His deft hand is behind such Hollywood notables as Coraline, A Dangerous Method, and 16 of David Cronenberg's films including A History of Violence.
UM Today spoke to Sanders in Toronto about the secrets to success in film and an editor's influence on the final product.
HOW DID YOU GET INVOLVED IN FILM?
It was actually at the U of M on a film called And No Birds Sing. There was no film studies department at the time but I had met a couple of guys from Toronto who were working in the film business. They came back to the U of M to do a film because that was the vogue in those days and persuaded UMSU to spend money on a film instead of a musical which they usually did.
An English professor named Victor Cowie wrote the script and the guys I knew helped direct it. I talked my way onto it and became the clapper/loader in the camera department, loading the magazines. Which of course I'd never done but they taught me to do it.
On the second day, the first assistant cameraperson didn't show up so I had to do that, and I didn't know how to do that either. But that's the secret when you're starting out in the film business: say you can do everything, then when they ask you do it, try. If I didn't know how to do something – which was quite often in those days – I'd find somebody to ask. You have to have some sort of talent for it, but that's pretty much how it still goes.
WHEN PEOPLE TALK ABOUT MOVIES, THE DIRECTORS, ACTORS, AND COMPOSERS GET A LOT OF THE ATTENTION. RARELY ARE THE EDITORS MENTIONED. DO YOU FIND IT DIFFICULT TO EXPLAIN WHAT YOU DO?
When people don't understand how a film is shot, they don't understand what I have to do. If they're in the business, they know the value of it. Otherwise, people haven't a clue.
It's easy enough – give me half an hour in the cutting room and I could show somebody – but it's pretty hard to explain. When a scene is covered from six or eight angles and eight, 10 or 12 takes per angle, you have to find the performance. It's your job to help the director realize their vision and to protect the actors by making the best of their performance.
Finding performance is the fun part, and it's the hardest. I think I can probably do 98 per cent of it in my sleep but it's the other two per cent that's really hard and keeps me interested.
HOW DO YOU SERVE THE DIRECTOR'S VISION WHILE STILL BEING A CREATIVE INDIVIDUAL?
Well, it's difficult. Like anybody else who does something creative you develop your own certain ways of doing things and it becomes a style. But I mean, you have to serve the film. I get the first cut and I cut it the way I want it, then show it to the director. That's the most spontaneous time when I can try things and do what occurs to me. I have learned to listen to my intuition so for me, it's all feel. If it feels good, it's good.
A lot of that first cut will stay. Even if the director puts his or her stamp on it, they're still working from what they shot and basing it on what I've cut the first time.
It takes years to put a film together and generally costs millions of dollars. One of the things I especially like about editing is at some point they just leave it with me and my assistant and go away. And I have these millions of dollars in my room. I enjoy that!
EVERYONE HAS A DIFFERENT TASTE IN MOVIES. IS IT A CHALLENGE TO WORK ON GENRES YOU DON'T CARE FOR, OR GET INVESTED IN CHARACTERS YOU DON'T LIKE?
It's easy for me to get invested in the characters. It was a problem when I first started because I'd become so emotionally involved that I regretted the director changing anything. I had to tell myself "this is not my movie." I'm involved in it emotionally, but it's not mine. I had to learn that pretty quickly.
I don't mind what's in a genre; I'm focused on if it's good. If the script is good and there's a good cast in place – I try and make sure those things are in place before I say I'll do something – then you will become invested in the characters because you're sitting in a room with them every day for months. They become quite real.
DO YOU EVER MEET THE ACTORS OR DO THEY ONLY EXIST FOR YOU ON SCREEN?
We used to see them a lot more when we had screenings every night – Jeremy Irons came quite a lot. I go to the set every so often just to show my face. I got to know Viggo Mortensen quite well because we did three movies. I've gone to Chris Walken's house. I've been to Martin Sheen's house.
Most actors I've met are quite pleasant if a bit crazy. But that's the industry. We all say to ourselves at one point "well, it's better than having a job!"
YOU'VE PREVIOUSLY SAID THAT "AMBIGUITY IS NOT SOMETHING THAT HAPPENS IN MOVIES MUCH ANYMORE." WHY IS THAT? WHAT VALUE CAN AMBIGUITY BRING?
There are so many movies where the ending is dictated by the studio either to be happy or tied up, or setting up the next movie in the franchise. I personally don't care if anything is tied up; I argue generally for ambiguity. I like it, especially when you come out of a movie thinking "what's going to happen to those characters next?"
IT CREATES DISCUSSION.
Yeah, and if there isn't, there's not much point. Sometimes I read comments about things that I've done and it's always really interesting because some people have absolutely no clue what we were trying to do. But that's fine, they get out of it what they get. Some director, it might have been John Huston, said to a critic: "You're the ornithologist and we're the birds." And it's true. You do something and it's like a painter or writer or anyone else – you do what you do for the reasons you do it and then somebody else looks at it and finds meaning in it that possibly you never thought of.
Mean Dreams had a very ambiguous ending and the director and I had completely opposite thoughts of what was going to happen to the characters after the movie was over. They were trying to get to the California coast and I said 'yeah, as soon as they get there they'll be on the street.' And the director was completely convinced they would be happy. We had no arguments about how the film should end, we just had completely different ideas about what would happen after.