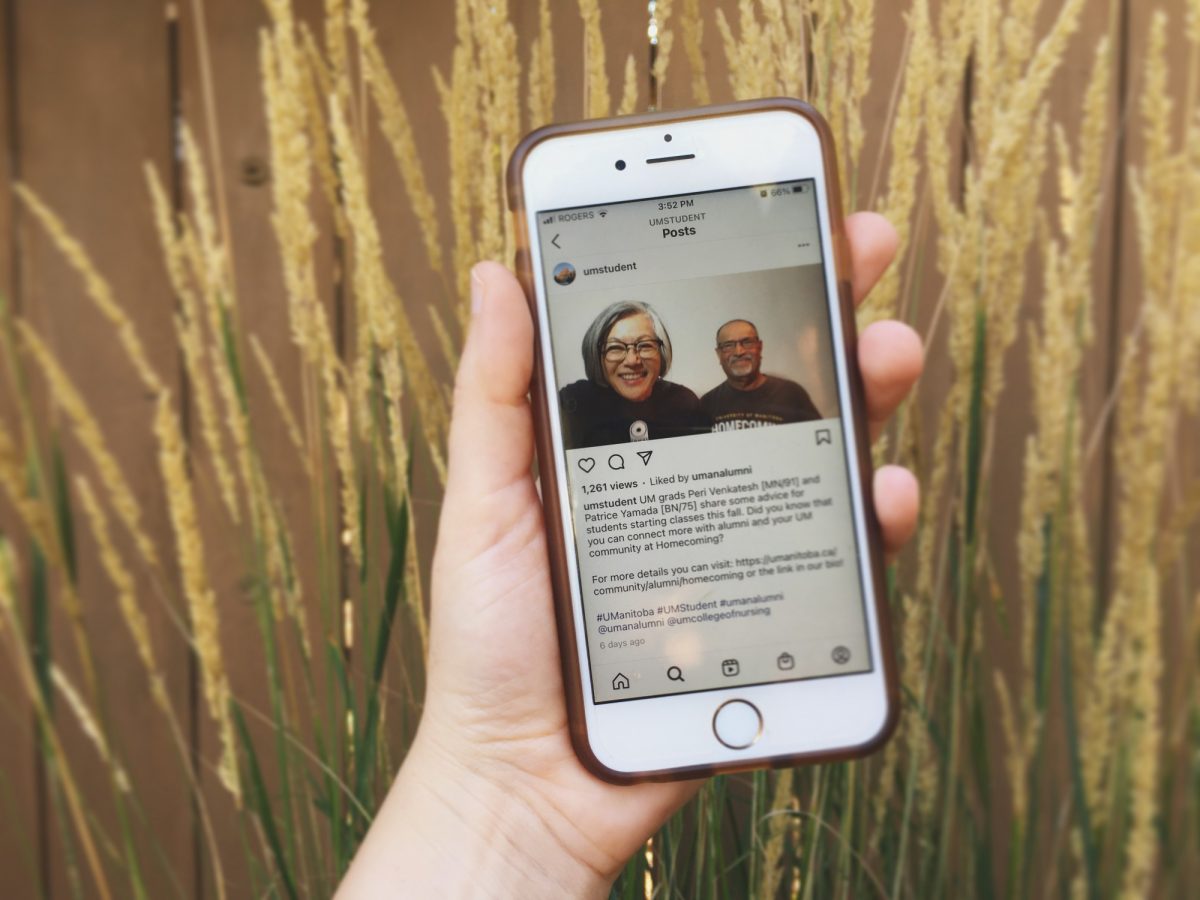 Advice on starting Fall Term from alumni who've been there
UM grads share their tips for students
September 20, 2021 —
While students return to class this September, the University is also welcoming back alumni for Homecoming 2021. As they reconnect and reminisce about their student days, many grads have shared words of wisdom and welcome for new and returning students as they start Fall Term.
Step out of your comfort zone
"Try to take a moment and do something different this year step out of your comfort zone, there's lots of opportunities out there in university. You just don't know where this is all going to lead to!" Vicki Verge [BA/90, MSW/04]

Get involved
"If there's one piece of advice I could give to Indigenous students is get involved. Whether it's the Indigenous Students Association, working with Migizii Agamik – Bald Eagle Lodge, and the Student Center, or just your local faculty, it's one of the best ways to create those networks you need to get through university as well as afterwards for employment or self-employment." Noah Wilson [BA(Adv)/19]

Embrace the campus community
"We encourage you to embrace the campus community and really discover what is quintessentially unique about the University of Manitoba. Your degrees will open many doors and be a solid foundation for your future careers. We wish you the very best!" Peri Venkatesh [MN/91], Patrice Yamada [BN/75]

Network with fellow students
"I challenge you all to get involved on campus and within the community and to make friendships and networks with their fellow students. That along with your degree, will help you truly make a difference in the world. Welcome to the UM community!" Brydon Bukich [BKIN/21]

Focus on your work ethic
"There is such opportunity for you at the University in such a great community here to welcome you. What you do, between grade 12 graduation right through to roughly age 25 will absolutely set the tone for the rest of your life, and by choosing to go to the University of Manitoba, you are setting a great path for yourself. Focus on your work ethic right now because what you do, will set your path!" Karen Holden [BHECOL/92]
Students! Connect with your UM community at Homecoming.
This annual celebration includes many events where you can learn new skills, meet fellow students and alumni, and have fun.
How to Stand Out in a Job Search. Learn actionable tips and strategies that go beyond the resume and cover letter to what actually gets people hired from career coach Matt Purdey. Sep 22 | 12 PM | VIRTUAL EVENT
Trivia Night – Homecoming Edition. Get ready to answer questions about UM, pop culture, geography, and general knowledge with a chance to win great prizes. Sep 24 | 7 PM | VIRTUAL EVENT
Homecoming Football Game. Tickets are free for students! Be one of the first 250 people in the stadium and receive a free hotdog, drink and other giveaways! Game day is hosted by Ace Burpee with an exciting half-time show, including a hip-hop battle, the Bomber Cheer and Dance teams, and feature performance by Winnipeg's hottest indie rock band, Deep Dark Cave. Sep 25 | 2 PM kick-off | IN PERSON EVENT